A dawn jog around the magnificent temples of Angkor is the perfect way to meet an ancient country with deep roots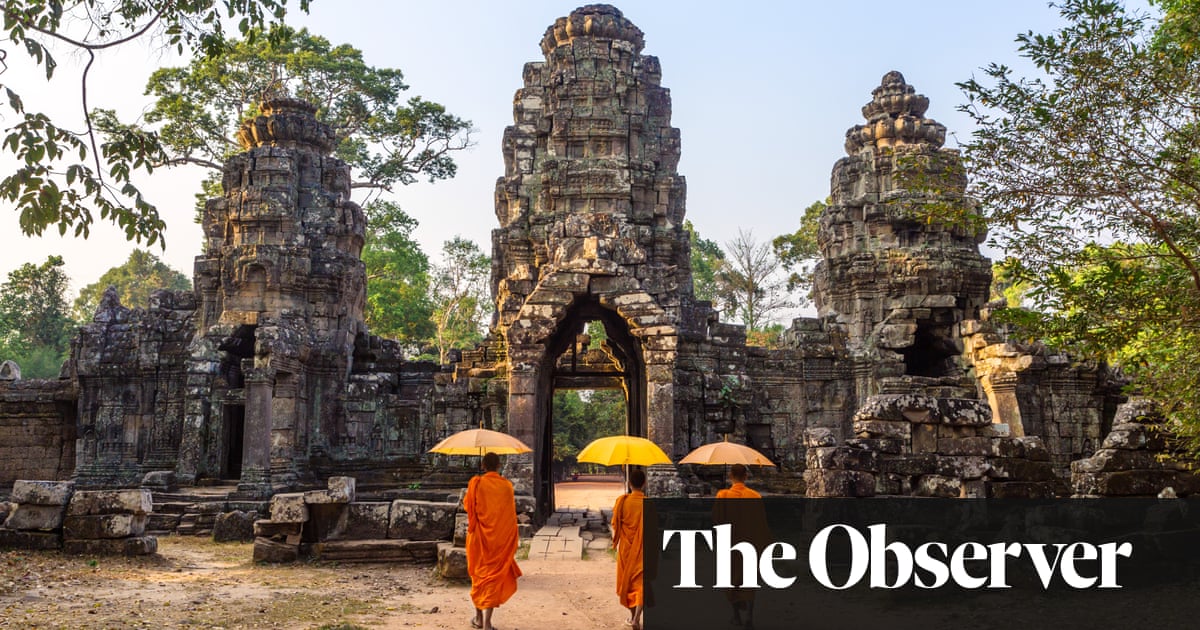 Temple Run is a relentlessly addictive computer game. The concept is simple enough. Youve stolen a cursed idol from an ancient crumbling temple and now you have to run for your life to escape the evil monkeys gnashing at your heels. The temple run I am doing, however, is much slower, far less frantic and it only features a handful of snoozing macaques. But it is so infinitely more life-affirming.
The temples Im jogging round are the colossal remains of the city of Angkor, often referred to as the eighth wonder of the world. Nothing quite prepares you for the mind-blowing magnitude and timeless beauty of the complex. Between the 9th and 15th centuries, Angkor was the capital of the triumphalist Khmer empire. At the peak of its power it was home to an estimated 1 million people. By contrast, the population of London at that time was 50,000. Rebellions, sackings, migration and crop failure finally forced its abandonment and, as the people moved out, the jungle quickly moved in, smothering the carved stones with snaking roots and thick foliage.
Read more: https://www.theguardian.com/travel/2019/mar/24/running-cambodia-jog-around-angkor-temples-siem-reap-holidays