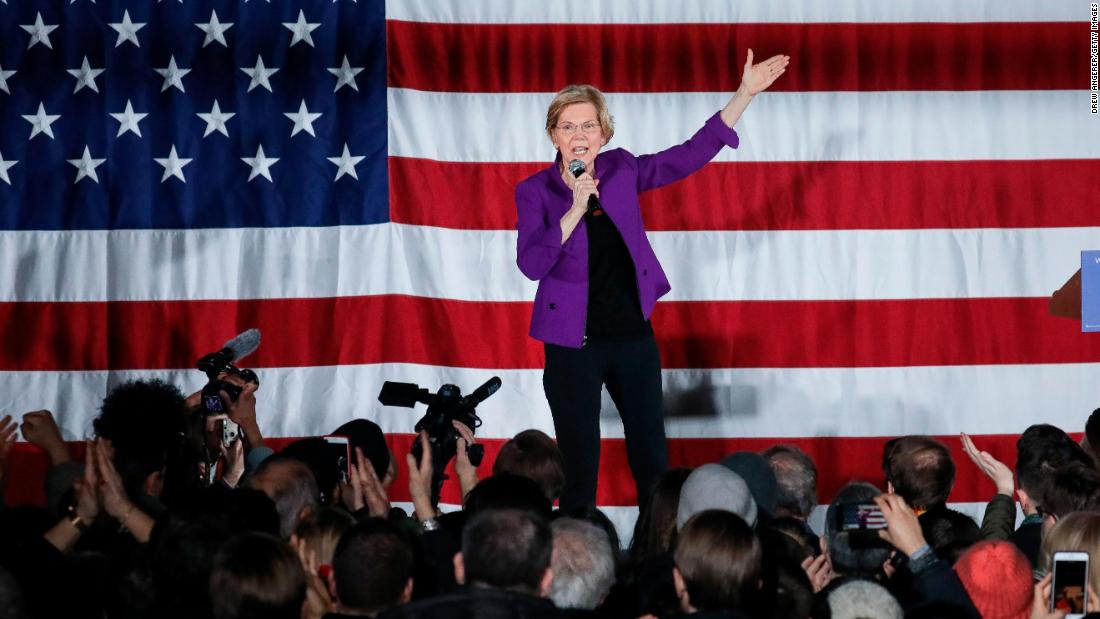 (CNN)Michael Pratt, Massachusetts Democratic Sen. Elizabeth Warren's finance director, is in the process of leaving Warren's presidential campaign as a result of the senator's recent decision to swear off soliciting money from wealthy donors during the primaries, according to a Warren campaign aide.
News of the departure came at the close of the first quarter fundraising deadline, meaning a complete picture of the Warren campaign's fundraising efforts so far will be revealed in the coming days.
The New York Times
reported
that Pratt resigned after a Valentine's Day meeting in Washington that eventually "grew heated," in which Pratt "noted that campaigns often collapse when they run out of money and pleaded with her not to cut off a significant cash stream."
"He pointed out that winning over wealthy fund-raisers across the country helped build networks that could translate into political support, not just checks," the Times story said. "But Mr. Pratt lost the argument to two of Ms. Warren's closest advisers, Dan Geldon and Joe Rospars, who made the case about standing apart from the field and freeing up her schedule."
The Warren aide would not comment on the Valentine's Day meeting details to CNN. Geldon, Warren campaign chief of staff, and Rospars, a Warren strategist, both did not respond to requests for comment. Pratt also did not respond to requests for comment.
Warren aides told CNN at the time that the campaign had not held a single fundraiser since the launch of her presidential exploratory committee.
Read more: https://www.cnn.com/2019/03/31/politics/elizabeth-warren-michael-pratt/index.html