Twenty children died in the 2012 US school shooting. Now Jeremy Richman, too, is dead, tormented by conspiracy theorists and unbearable grief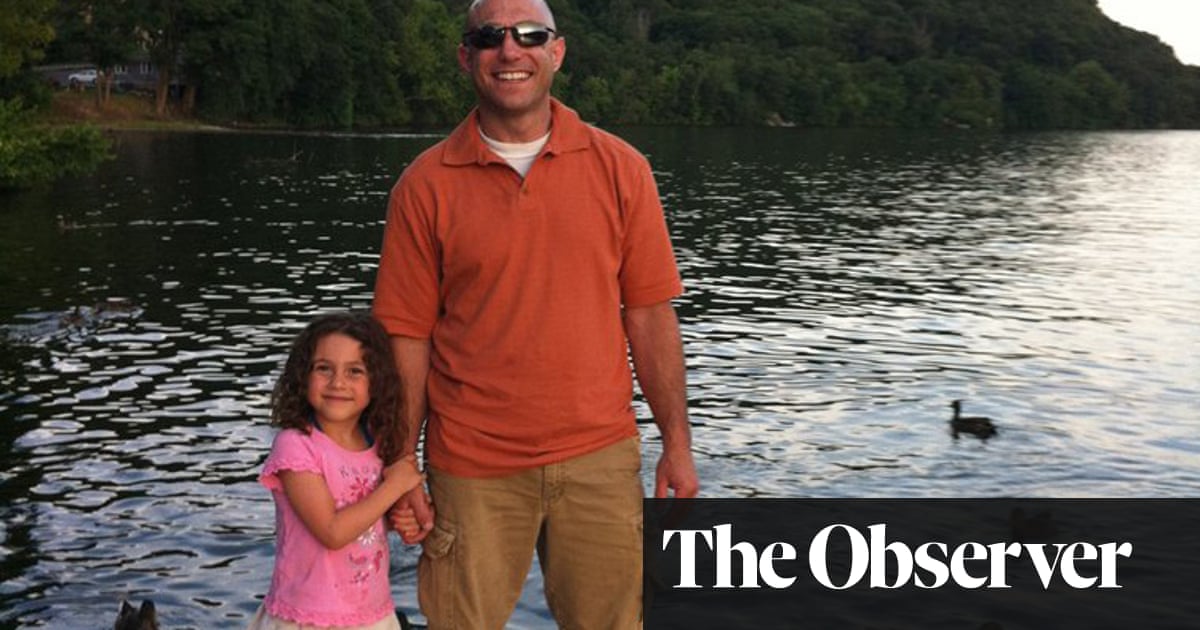 There are some driveways that you hesitate before walking up and some doors that you pause at before knocking. A couple of years ago I drove the two hours from New York City to Newtown in Connecticut to meet Dr Jeremy Richman, a neuroscientist and educator whose daughter, Avielle, had been among the 20 children murdered with six of their teachers in the massacre at Sandy Hook Elementary School in 2012.
I was, at the time, collecting stories for something I was writing about the endurance event Tough Mudder; Richman led a 50-strong team, Mud For Brains, which, since his daughters murder, had run the gruelling 10-mile obstacle course several times to raise funds for the Avielle Foundation, which had been set up in her name.
It took a time to find the address Richman had given me, but when I did so I sat for a little while across the street, taking in the neat painted house and the garden with spring sun falling on its rolling lawn and on the woodland beyond. I neednt have approached Richmans front door with any trepidation. He greeted me with a wide smile, holding eye contact, introducing me to his wife Jennifer and their daughter Imogen, then nearly two, before taking me up to the studio room at the top of the house to chat. People struggle to find a way of talking about what happened to our family, he said. But people who kid-glove us quickly learn that is not necessary.
In this spirit we started talking first about the therapeutic effects of the Tough Mudder event. Richman, a teacher of martial arts who radiated a compact energy, had been introduced to it by a neighbour, and had found it a perfect focus for community. Their team all of whom had been involved in the tragedy in different ways would meet in a studio gym at the top of his garden on a Wednesday evening throughout the year, to train and prepare. It was just one of the ways that Richman had looked to find purpose in friendship.
He and his wife had set up the foundation in Avielles name threedays after the killings. Jennifer Hensel was a microbiologist who worked on developing cancer drugs for children. Richman had a research background focusing on therapeutic mechanisms for Alzheimers disease. They decided to pool their efforts to create a foundation to study the neuroscience of violence, to fund research that looked at the risk factors that led to it and the compassionate factors that led away from it, so that other people might not suffer as we were suffering.
Richman recalled how a lot of people had said to him when he embarked on his research, what can you do about violence Jeremy? It is in our blood, in our DNA. He argued back that as a social species kindness was also part of our DNA. He insisted from the beginning that the foundation would be an active programme. When I point out the environmental factors that predict violence people cross them off and say Im fine, he said. But the fact is that if you are not actively engaged in protective factors for brain health building community, developing empathy, engaging in challenge then you are moving downstream, and that is a fact of life.
Earlier that year Richman and Hensel had received the Yale University Department of Psychiatrys Research Advocacy Award; President Obama invited them to forums on mental health and gun control. As well as talking and lecturing to groups across the US, Richman offered a series of monthly events in Newtown, with guest speakers, and called it the Brainstorm Experience.
While he discussed all this Richman emphasised how the foundation not only borrowed his daughters name, but also her spirit; Avielle, who was six when she was killed, was a lover of stories, and a steadfast friend for anyone she thought in need. I noted how every time Richman mentioned her name, he made a point of smiling.
He showed me the hill that she sledded down outside, and the woods she had loved to play in, and then he drove me around his regular haunts. We had a coffee in the bagel bakery that Richman had taken Avielle to every Saturday morning; we stopped by the office in the old Town Hall which was home to the foundation; we paused at the fire station where the parents had gathered when news of the tragedy first broke, with its 22 gold stars on its roof, 20 small ones for each child, six larger ones for their teachers. And then we drove up to the hilltop cemetery where Avielle was buried along with several of her classmates, all in a row. At weekends, and during holidays, Richman and the family would come up here with a picnic to spend time with her.
Quite often, since I met Richman, I have found myself dwelling on that afternoon. This was partly due to the fact that he had a gift for storytelling, for offering life lessons. The one I remembered best was a story he told about a visit that he and his wife had made to China when they had first met. They had got involved in a programme to help repatriate kung fu masters who had been exiled during the Cultural Revolution. We were travelling there with this 80-year-old guy, he told me, and he was in crazy good shape. He invited you to punch him as hard as you could and he wouldnt flinch. One day I asked him, you know, what is your secret? I thought he was going to say: you have to train 10 hours a day or whatever. What he actually said was, number one: you have to get together often with your friends. Number two, you have to laugh every day. Number three, you have to sleep well.
Richman and I corresponded a little after that meeting. He would send an email out of the blue trying (in vain) to persuade me to join his team on their latest endurance outing: Hey Amigo, hows life? Want to run the June Mt. Snow Tough Mudder with tribe Mud for Brains? I wrote back with excuses about my dodgy ankles and shared a few things I had written which I thought would interest him, about the new science of loneliness or the neurology of the murderers brain, to which he responded with curiosity and updates on his own research.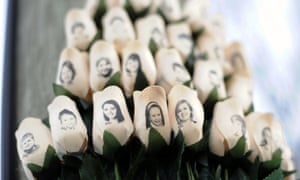 Read more: https://www.theguardian.com/us-news/2019/mar/31/sandy-hook-shooting-suicide-parents-fake-news-conspiracy