First arrests since Jamal Khashoggi killing include womens rights activists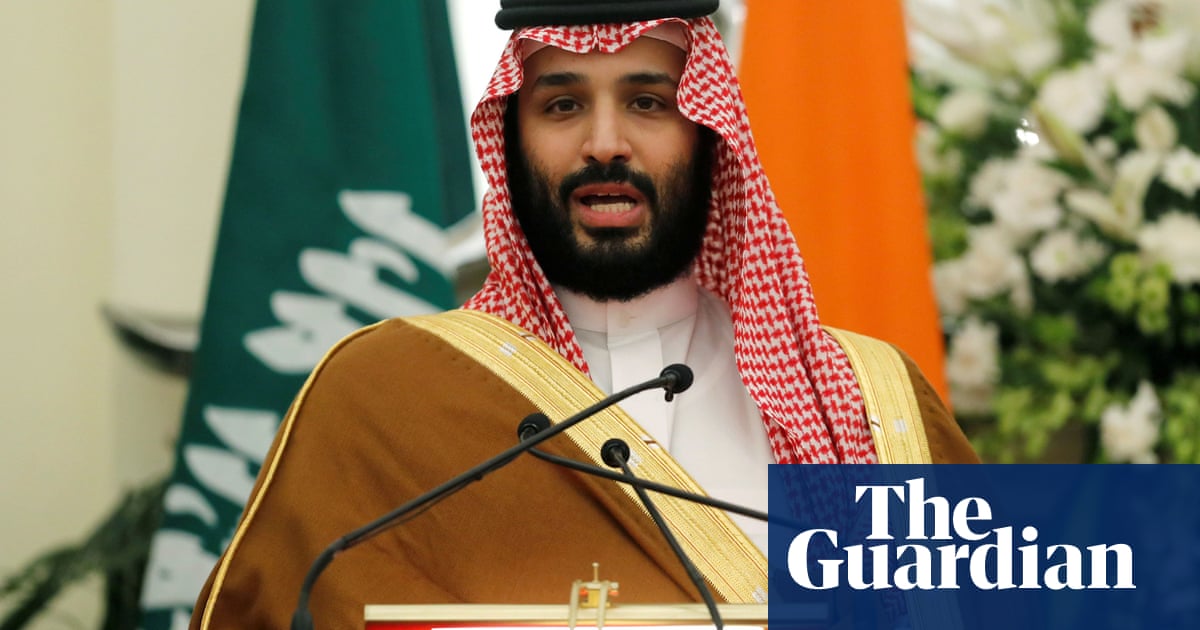 Saudi Arabia has launched a fresh round of arrests of activists and critics, many of them supporters of jailed civil rights campaigners, in an apparent rebuff to mounting international pressure over its treatment of dissidents.
Eight people, including two US-Saudi citizens, were detained on Thursday in the first such sweep of perceived critics of the countrys de facto ruler, Crown Prince Mohammed bin Salman, since the killing of writer Jamal Khashoggi in the Saudi consulate in Istanbul in October.
Saudi authorities have come under persistent pressure in recent months over Khashoggis death which was directed by former aides to the crown prince and the treatment of 11 women detained in May last year.
The new wave of detentions has also been seen as a pointed statement of power by Prince Mohammed, whose loyalists orchestrated last years arrests. News of the arrests came the morning after US lawmakers voted to end military support for a Saudi-led war in neighbouring Yemen, which has triggered what the UN describes as the worlds worst humanitarian crisis.
Those detained include seven men, among them two US-Saudi nationals: Badr al-Ibrahim, a writer, and Salah al-Haidar, whose mother, the womens rights activist Aziza al-Yousef, was one of three detained women granted temporary release from prison last week.
Also arrested, according to a report by the Associated Press, were the writer Khadijah al-Harbi, who is pregnant, her husband, Thumar al-Marzouqi, the writers Mohammed al-Sadiq and Abdullah al-Dehailan, and the activist Fahad Abalkhail.
Saudi authorities seem to be hell-bent on silencing anyone who dares to speak up or even voice their opinions privately and publicly, said Amnesty Internationals Middle East campaigns director, Samah Hadid. This goes beyond just attacking activists and now seems to target different segments of society. This is a dangerous pattern.
None of the eight individuals had the public profile of the group arrested last year. However, all had been advocates of broader social reforms delivered over a faster timeframe than had been flagged by Prince Mohammed as part of his modernisation agenda. What is disturbing about the new Saudi arrests is that waves of arrests keep moving from most-known to successively lesser-knowns, the Saudi-American activist Nora Abdulkarim said on Twitter.
The latest detainees are believed to have ties to those already jailed. A common theme between both groups is that they had campaigned heavily for women to be allowed to drive and for the male guardianship system that has severely limited womens movements in Saudi Arabia to be abolished.
Both have been centrepiece of Prince Mohammeds mooted reforms; women were allowed to drive late last year, and the guardianship system has been under constant review. However, loyalists of the crown prince have been determined to portray the changes as being decisions from on high, not concessions made under political pressure.
Loujain al-Hathloul, a prominent advocate of womens right to drive before the ban was lifted last year, remains in prison along with other women detained in last years sweep. All had also demanded an end to laws that give male family members veto over whether women can travel, or marry.
In brief court appearances, some of the women have alleged that they were sexually abused during interrogations. The next hearing in the trial, which foreign media and diplomats are barred from attending, is scheduled for 17 April, activists have said.
The Guardian revealed earlier this week that medical reports prepared for King Salman show that some Saudi prisoners are suffering from malnutrition, cuts, bruises and burns. The reports seem to provide the first documented evidence from within the heart of the royal court that political prisoners are facing severe physical abuse, despite the governments denials that men and women in custody are being tortured.
The fate of the detainees has led to a schism in the royal court, where a camp loyal to the king believes the crown prince has regularly over-reached. An adviser to a former senior Saudi official who was ousted when Prince Mohammed rose to power said: This is a further shot over the bow of the west as well as local civil society, following the recent releases (of some of the detained women). Give a little, take a little. Show whos boss. Kind of like the Sopranos.
Chastened by the global outcry that followed the gruesome murder of Khashoggi, Prince Mohammed has been attempting to reassert his authority in recent months. His inner circle claims an economic and social reform programme remains on the table, despite growing reservations from allies of the kingdom and the lingering stain of Khashoggis death.
Read more: https://www.theguardian.com/world/2019/apr/05/us-saudi-dual-citizens-among-eight-critics-of-regime-detained