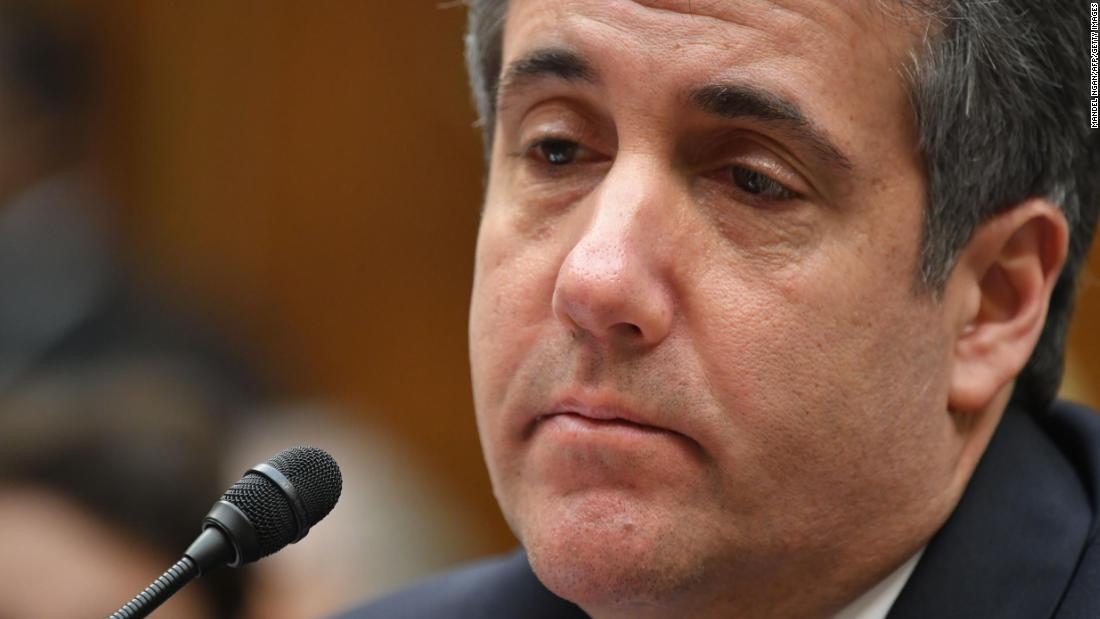 Washington (CNN)House Intelligence Committee Chairman Adam Schiff has rejected Michael Cohen's request for help in an effort to delay and reduce Cohen's upcoming three-year prison sentence, saying he doesn't get involved in sentencing matters as "a practice."
Cohen's attorneys
wrote last week to Democratic leaders
of the committees where he testified in February and March, saying that Cohen had new information to offer Congress. Cohen's lawyers argued he needed more time before reporting to prison to go through the new material and asked lawmakers to write letters outlining his cooperation that could be used to lobby prosecutors for a lesser sentence.
Cohen is scheduled to start a three-year prison sentence on May 6 after he pleaded guilty to financial crimes, campaign finance violations and lying to Congress.
Cohen's lawyers wrote in last week's letter that he had only recently gained access a new hard drive with millions of files that could be helpful to investigators. They also argued that Cohen's congressional testimony had demonstrated his cooperation both to congressional probes and the criminal investigations into President Donald Trump and his businesses.
In his testimony earlier this year, Cohen accused Trump, for whom he once worked as his longtime personal lawyer, of financial fraud and directing hush-money payments to women alleging affairs.
"We hope that this memorandum demonstrates that Mr. Cohen needs to be readily accessible and immediately available to provide ongoing assistance to Congress in order for it to fulfill its executive branch oversight responsibilities," the letter states. "However, with 30 days left before he surrenders to prison, time is no longer a luxury he is capable of."
Schiff said he was nevertheless interested in receiving any new information from Cohen, regardless of his prison sentence.
"We continue to encourage Mr. Cohen to provide us any materials that he has that are relevant to our investigation," Schiff said. "We will continue to do so and hope that he has additional information to offer."
Read more: https://www.cnn.com/2019/04/08/politics/adam-schiff-michael-cohen/index.html