Thousands of doctors and nurses have left Romania in past decade, leading to dire staff shortages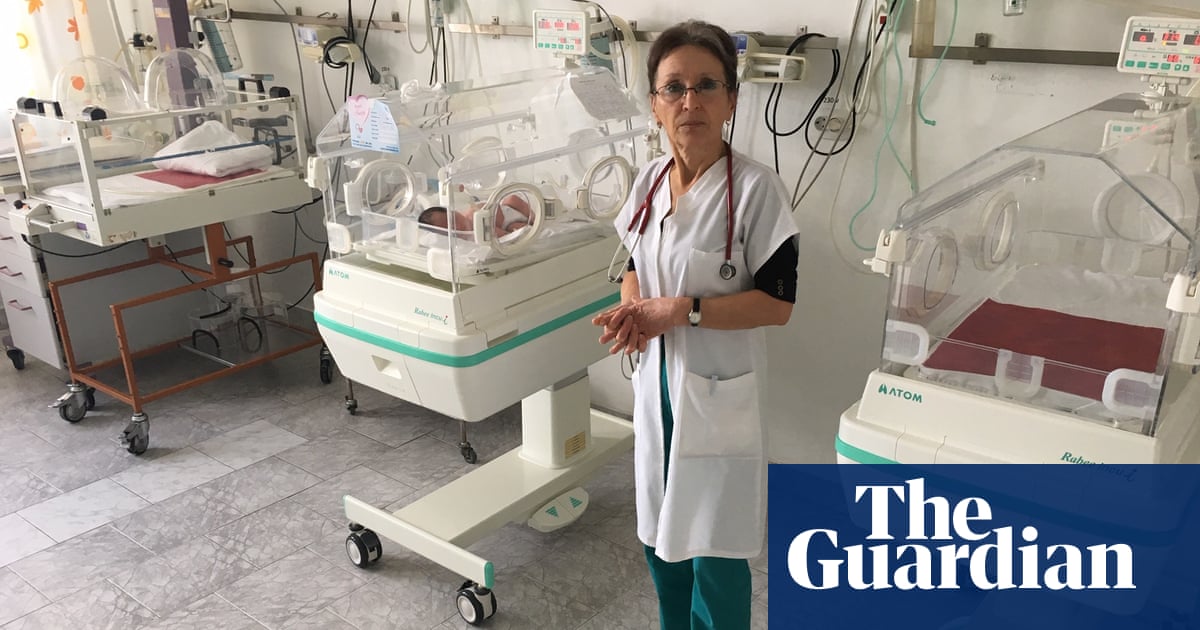 Gabriela Dumitru was supposed to retire years ago, but instead, shes working longer hours than ever before. The 65-year-old is one half of a team of two doctors at the neonatology ward in Slobozia, a depressed town about two hours drive from Romanias capital, Bucharest.
Dumitru works three or four 24-hour shifts a week, catching an hour of sleep where possible on a sofa in a small box room decorated with pictures of kittens. Her colleague is 75, and he officially retired 15 years ago. Between them, they do the work of four or five doctors, delivering approximately 1,200 babies a year and caring for those born with difficulties or disabilities.
The neonatology ward in Slobozia is a small window into a larger crisis in Romania, where thousands of doctors and nurses have left the country for higher salaries in western Europe over the past decade. In turn, Romanias medical crisis is a small part of the huge outflows of people from central and eastern European countries since they gained membership of the EU.
Across the region, governments are struggling to deal with the consequences of many of their most talented young people leaving and while many politicians in the region have played on fears of immigration to win support, research has shown that concern over emigration is more acute. In a recent survey, more than 50% of Romanians said they were concerned about the impact of emigration on the country, the highest figure among all the countries studied.
An estimated 3.4 million Romanians left the country in the decade after EU accession, according to a study by Romanian business leaders, while the ministry of health estimates that 43,000 doctors departed during the period. A study by the US-based Population Reference Bureau, meanwhile, forecast Romanias population will fall by 22% by 2050, the steepest projected global decline, due to a combination of emigration, high mortality and low birth rates. Neighbouring Bulgaria has a similarly worrying forecast.
In Ialomia county, of which Slobozia is the capital, 44% of all positions for doctors are vacant, according to the most recent ministry of health statistics available. Across the country, the figure is 26%, meaning that the country is paying to train young doctors who then leave.
In Slobozia, a new doctor was meant to join the neonatology ward last November, said Dumitru, after the hospital had funded a training residency at a Bucharest hospital to prepare her for the job, but she simply disappeared after completing the training. It was not the first time the hospital was let down by a new hire abandoning them.
Raed Arafat, Romanias secretary of state for emergency situations, and himself a doctor who previously ran emergency medicine in the city of Trgu Mure, said the first wave of migration came before Romania joined the EU in 2007, with many nurses travelling to Italy. Back then, we lost our entire contingent of nurses in Trgu Mure in the space of two years, then we trained new ones and immediately lost half of those as well, he recalled.
When the economic crisis hit a year after EU accession, things got really bad. We lost doctors we thought would never leave, the most highly qualified physicians. It had an impact that couldnt be repaired, said Arafat. He said the country was suffering from a particular shortage of emergency physicians and anaesthetists.
Joining the EU provided huge opportunities for talented young Romanians to travel, study and work in western Europe, drawn by higher salaries and more opportunities. There are dozens of flights a day from airports across Romania not only to London, Paris and Rome but to many smaller regional cities where tens of thousands of Romanians have travelled for work. But it has left huge gaps in the labour market at home.
In an attempt to stem the flow of medical professionals leaving the country, the government has doubled wages in the sector over the past year, but the struggle to retain talented people is particularly acute in many of Romanias provinces, where economic potential is limited.
In Slobozia, there are few opportunities locally for anyone with ambition. Large multicoloured letters spelling out the towns name face on to the main square, an effort to brighten up the surroundings, but there is little for young people to do and few buildings constructed since the collapse of communism.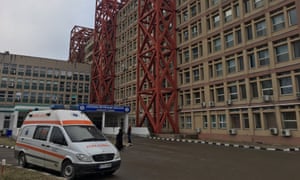 Read more: https://www.theguardian.com/world/2019/apr/21/romanian-hospitals-in-crisis-as-emigration-take-its-toll