In Chile the beloved native bee is venerated as carrying the spirit of the dead, but its own numbers are dwindling as farmers use imported species infected with parasites to pollinate crops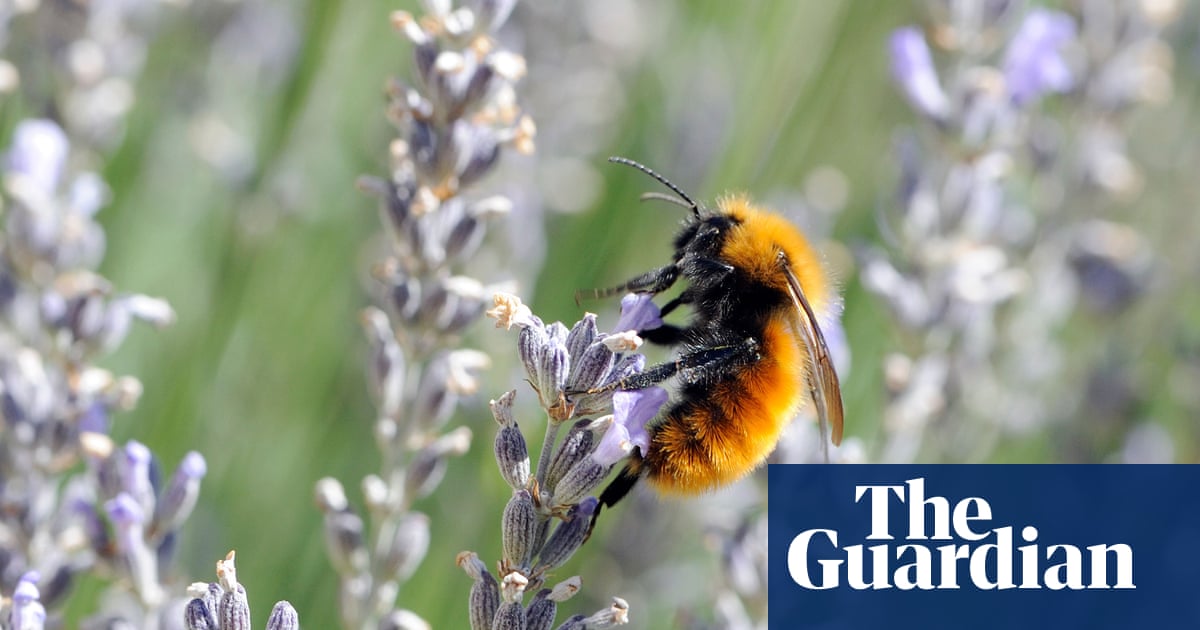 The first time Jos Montalava saw the worlds largest bumblebee he was six years old and visiting his grandfathers house in rural Chile. It was in the tomato patch, a huge, loud, fluffy orange thing buzzing around. I remember trying to grab it, but it kept getting away, although it looked too heavy to fly, he recalls.
During Montalavas childhood, these giant golden bumblebees (Bombus dahlbomii) which can measure up to 40mm and have been dubbed flying mice were a common sight in the town where he grew up in central Chile. Its such a striking, charismatic, colourful bumblebee that used to herald spring, says the 36-year-old entomologist. Now its totally disappeared from my hometown and many other areas.
Montalava says he first became aware the bee was in trouble after he was asked to take part in a study on the potential impact on the native species of importing a European bumblebee.
In 2003, we would see thousands of the native bumblebees in the gardens of the university just outside the capital, Santiago, where I worked. The flowers were covered with these big, fluffy orange bees.
A few years later, however, they were nowhere to be seen. And soon they had also disappeared from the coastal cliffs covered in wild flowers that Montalava visited every year for the annual survey. You hear how species like lions and rhinos could go extinct on the other side of the word, but I grew up with this one and Im witnessing its disappearance. Its happened so quickly, he says.
Read more: https://www.theguardian.com/environment/2019/may/04/the-battle-to-save-the-worlds-biggest-bumblebee-from-european-invaders