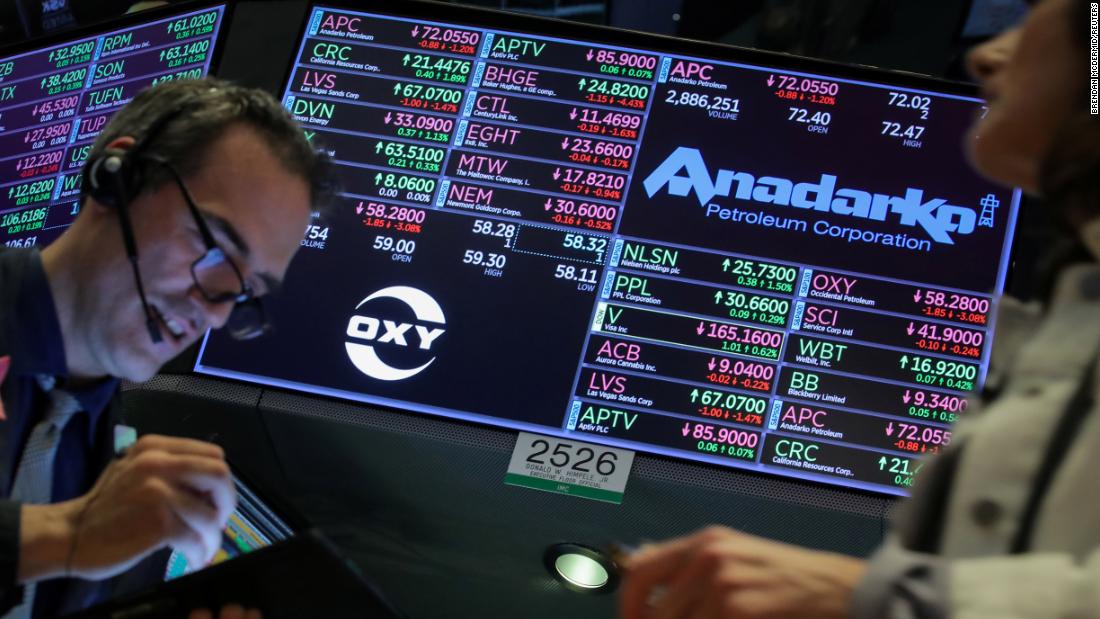 London (CNN Business)Chevron has conceded defeat in the battle for Anadarko Petroleum.
"Winning in any environment doesn't mean winning at any cost," Chevron CEO Michael Wirth said in a statement. "We will not dilute our returns or erode value for our shareholders for the sake of doing a deal."
Anadarko said earlier this week that it had received an offer from Occidental that was superior to a previously accepted bid from Chevron.
The offer from Occidental is worth $76 per share, $59 of which is cash. Chevron had until May 10 to make a counter offer, but it said Thursday that it would let the deadline expire.
Chevron said it expects Anadarko to pay a termination fee of $1 billion.
Occidental has been backed by Berkshire Hathaway's Warren Buffett, who invested $10 billion in the company to help finance its takeover of Anadarko.
The interest in Anadarko reflects an intense desire by US oil companies to acquire America's best shale assets. Occidental is already the No. 1 oil producer in the vast Permian Basin.
"We look forward to signing a merger agreement with Anadarko and realizing value for our stakeholders as soon as possible," Occidental said in a statement.
Read more: https://www.cnn.com/2019/05/09/investing/chevron-anadarko/index.html