An Italian region and a sparkling wine, Franciacorta may not be well-known but it is great for vineyard visits and fine places to eat and stay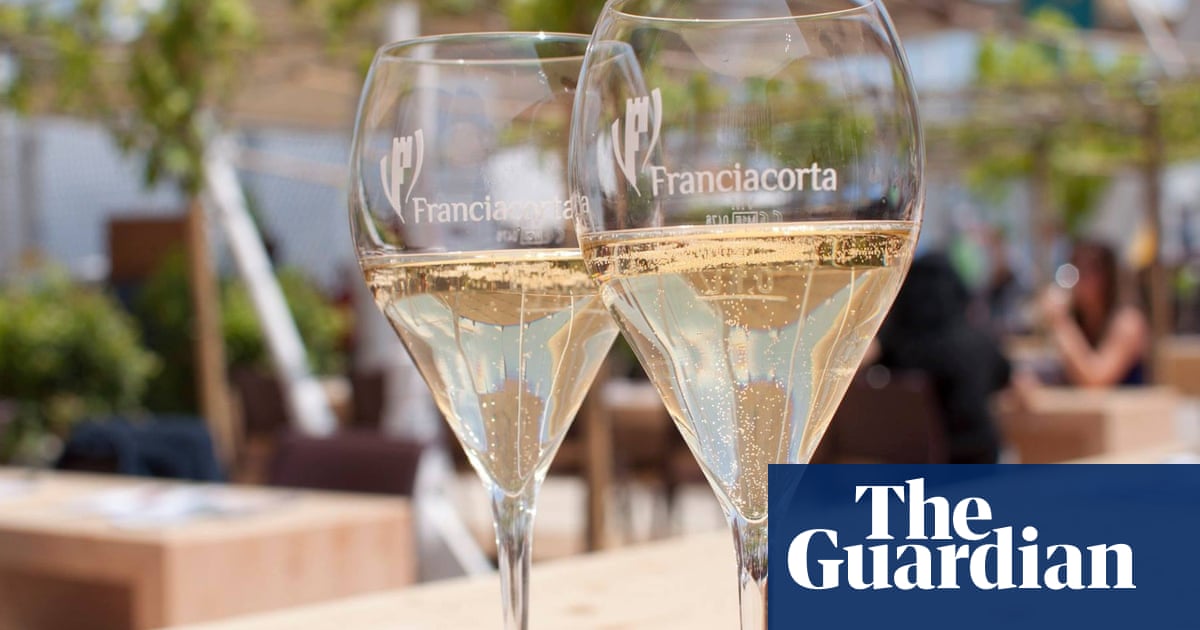 Put sparkling wine and Italy together and the usual answer is prosecco, but 200km west of the Veneto the home of prosecco lies another, little-known, sparkling wine region: Franciacorta. Wine has been made in the area for centuries but producers didnt start making sparkling varieties until the 1960s. However, by 1995 this wine had been awarded Denominazione di Origine Controllata e Garantita (DOCG) status, making it one of the most strictly regulated wines in the country.
Franciacorta wine is made in the same metodo classico (with a second fermentation in the bottle) as champagne and cava, so the bubbles are smaller and last longer than in prosecco or lambrusco. It is also made from similar grapes to champagne (chardonnay, pinot blanc), so its not surprising that the region is sometimes called Italys champagne. Yet the territorys proximity to the Italian lakes, its silty soil and limestone bedrock make for a different, less yeasty flavour than champagne. Also, 70% of Franciacortas wine is organic.
Despite the wines popularity in Italy, and the international plaudits it has received, the area, which fans out from the southern shore of Lake Iseo, is often overlooked by tourists. Yet, as well as its 117 family-run vineyards, it has many historical and architectural highlights. The city of Brescia is home to some of the oldest Roman ruins in Italy, such as the Capitolium, and the Unesco-listed Santa Giulia city museum, set within several churches. It also has a Mediterranean climate, mountain and lake views and great food. Walking tours are available at Infopoint Centro (via Trieste 1/Piazza Paolo VI). And between this weekend and 8 September is the Franciacorta summer festival, with guided tours, visits to historic mansions, classes, concerts, bike tours and other events.
WINEMAKERS TO VISIT
Ricci Curbastro
Read more: https://www.theguardian.com/travel/2019/may/16/italy-sparkling-wine-route-franciacorta-vineyard-visits