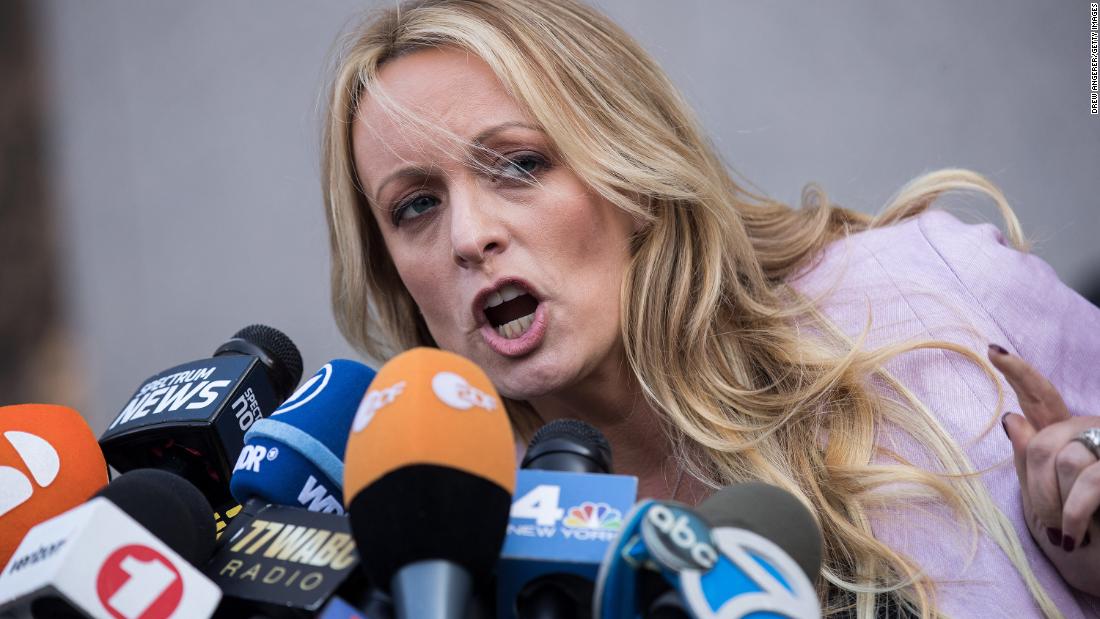 (CNN)Stormy Daniels has reached a settlement with Michael Cohen and Keith Davidson, her former attorney, in her lawsuit that accused both men of working together to protect President Donald Trump.
Trump has denied there was a sexual encounter, but his attorneys admit to approving the $130,000 payment to Daniels to ensure her silence.
In the lawsuit, Daniels alleged that the two men "colluded" and "acted in concert" to "manipulate" her and to benefit Trump. When the men became aware of an impending In Touch magazine article that would detail Daniels' descriptions of her alleged affair with Trump, Cohen "hatched a plan to have Ms. Clifford appear on Mr. Sean Hannity's program to falsely deny the accuracy of the In Touch article," the lawsuit stated.
According to federal court documents, Daniels and Davidson have reached and executed a settlement. The settlement between Daniels and Cohen has been agreed to in principle and is being finalized. Details of the settlements have not been disclosed.
The settlement appears to conclude a chapter in the messy legal drama among Daniels, Cohen, Davidson and Trump.
"The court found that Ms. Daniels received everything she asked for by way of the lawsuit — she won," Avenatti told CNN.
Cohen pleaded guilty in August to eight criminal counts brought by federal prosecutors, including campaign finance violations, tax fraud and bank fraud as part of a deal that includes jail time.
In the plea deal, Cohen implicated the President and admitted that "in coordination and at the direction of a candidate for federal office," Cohen kept information from becoming public that would have harmed Trump during the 2016 election cycle. This includes the payments Cohen made or helped orchestrate designed to silence women, like Daniels, who claimed affairs with then-candidate Trump. The President has denied all claims of an affairs.
Read more: https://www.cnn.com/2019/05/17/politics/stormy-daniels-michael-cohen-settlement/index.html