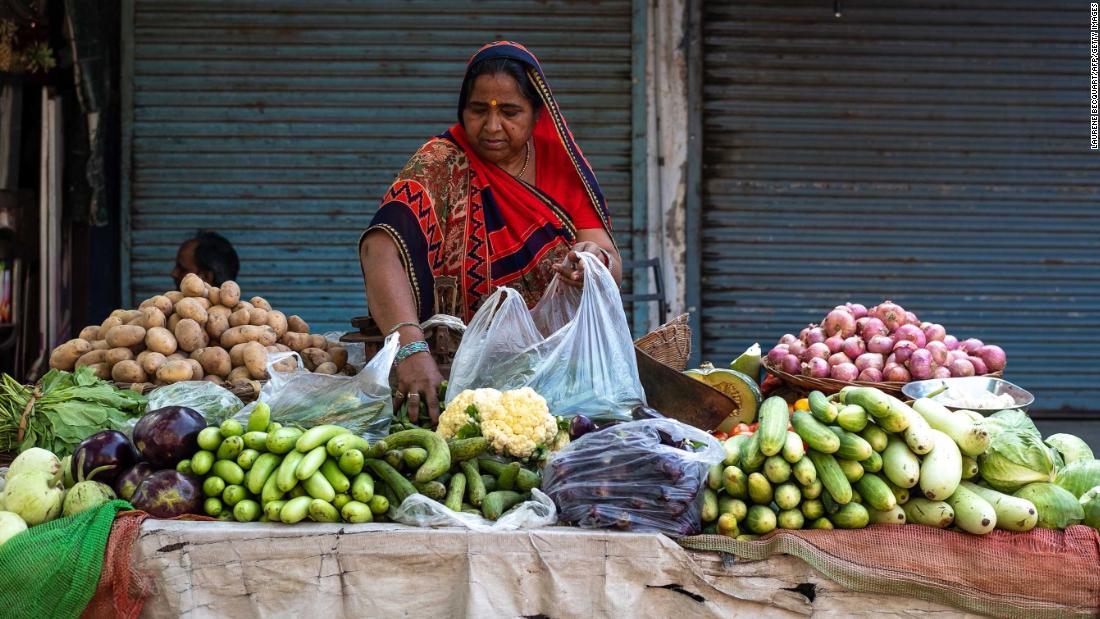 New Delhi (CNN Business)Narendra Modi just won a second term as prime minister of India. His most urgent task will be getting the country's economy back on track.
It also means India has surrendered the title of world's fastest-growing major economy to China, which
grew at 6.4%
in the same period.
Yet growth has eroded over the past three quarters after hitting 8% in the middle of 2018.
Another set of figures released on Friday revealed that India's unemployment rate hit 6.1% in the fiscal year ended 2018 —
reportedly
the country's highest in over four decades.
An estimated 12 million young Indians join the workforce every year, and the country needs to grow much faster in order to provide jobs for all of them.
The mammoth task of reversing the slump will fall to India's new Finance Minister Nirmala Sitharaman, who
took charge of the economy
just hours before the growth numbers were released.
Arun Jaitley, the Modi government's top finance official in its first term,
announced earlier this week
that he would step down from the cabinet due to health reasons.
Sitharaman "faces a delicate balancing act" to jump start India's economy, Shilan Shah, India economist at Capital Economics, wrote in a note Friday.
"She is likely to come under growing pressure to loosen policy to support the economy amid signs that growth has slowed," Shah said.
India's central bank, the Reserve Bank of India, has already cut interest rates twice this year in order to boost growth and will likely do so again next week.
"A third consecutive rate cut now looks a done deal," Shah added.
Read more: https://www.cnn.com/2019/05/31/economy/india-gdp-economy-q4/index.html