Six years ago, on the back of 17m album sales, the Disney stars split, devastating their fans. Now theyre back with a No 1 single. They talk about family rifts and why it took so long to patch things up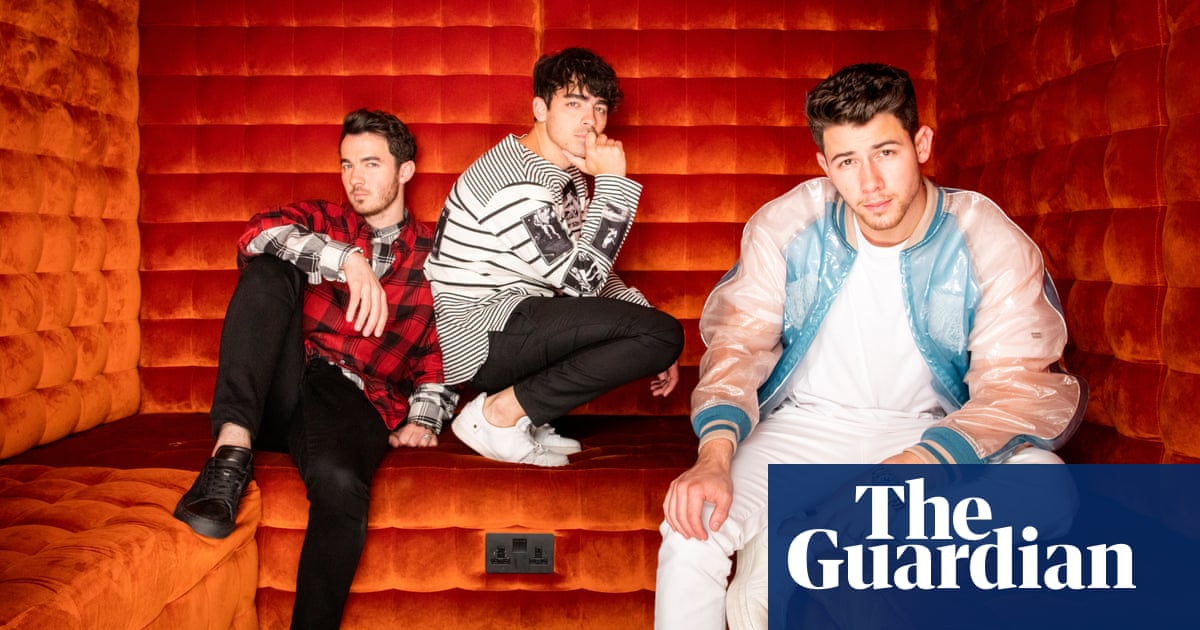 Good to see you, smiles Kevin Jonas, the first of three Jonas brothers to arrive in the back room of an upmarket hotel in Fitzrovia, London. Kevin and I have indeed met before, many years ago, for an interview he has no reason to remember. Between then and today, the Jonas Brothers have split and now re-formed, and for anyone querying just how in sync the newly reunited band are, Joe is the next to join us. Good to see you, he says. A few seconds later, here comes Nick: Good to see you.
It is three months since they announced their reunion, more than half a decade since a split that was blamed on a deep rift within the band. The pandemonium surrounding their getting back together, which has seen Sucker become the bands first US No 1 single, feels like a mirror image of how fans reacted to the brutality and abruptness of the split in 2013, when, having sold 17m albums and achieved widespread international fame, the brothers ditched a half-made fifth album and cancelled a world tour they were in the middle of. Nick instigated the split, it emerged; there were musical differences, along with the deep rift.
I ask them how being back and once again hurling themselves into full days of press, fan meets-and-greets and invite-only concerts is going. Kevin is the first to respond: Well, we havent wanted to break up yet.
The Jonas Brothers began life as a standard teen band. Columbia Records had already released solo music by Nick, who had been performing on Broadway since he was seven. (Today, he describes his seven-year-old self as incredibly driven and focused and not very fun to be around, which prompts a knowing laugh from older brother Kevin.) The preposterously wholesome New Jersey brothers cover of Busteds Year 3000, in which their vision of the future referenced girls with round hair like Star Wars rather than Busteds triple-breasted women, brought modest success. But when their debut album flopped, Columbia dropped the band and around the same time, their father, a pastor whose involvement in the church had a big impact on the family, lost his job. Joe was 17, Kevin was 19; Nick was just 14. Lost in the shuffle of major label stuff, is how Nick puts it now. At the time, emotions ran higher. We felt like our journey had come to an end.
But in the words of another sibling pop band, it had only just begun. In 2007, just weeks after leaving Columbia, the band signed with Disneys record label Hollywood. Disneys pitch to the Jonas Brothers was simple, according to Nick. They called and said: Youve been working with someone who doesnt know how to market to this audience. This is literally what we do. We see an opportunity and we want to help you grow. Disneys power had already become obvious to the band when the Year 3000 video was played on one of its TV channels. I saw our Myspace followers go from 100 to 10,000 in just one day, Joe says.
Only with hindsight is it clear just how effectively the Disney machine made good on its promise. They inserted the Jonas Brothers, albeit not as the Jonas Brothers, into the TV show Hannah Montana, as Miley Cyruss favourite band, in an episode that aired directly after the premiere of High School Musical 2. They gave the siblings their own sitcom, Jonas, in which they played a band (again, not the Jonas Brothers). Then came the movie Camp Rock, in which the Jonas Brothers starred alongside Demi Lovato as the band Connect 3. Once again, not the Jonas Brothers, a strategy Joe now recognises as both genius and confusing, but the audience joined the dots, thanks in part to another series, Living The Dream a fly-on-the-wall show in which the band finally starred as themselves.
Those years involved so many of what Nick describes as pinch-me-Im-a-Jonas-Brother moments, such as performing at the White House as favourites of the Obama administration. Joe recalls playing with Stevie Wonder at the Grammys. The curtains open and theres Paul McCartney and Chris Martin, and theyre the first ones out of their seats. They were applauding, not leaving. Obviously it was for Stevie Wonder, but that felt rewarding.
Read more: https://www.theguardian.com/music/2019/jun/03/we-needed-to-speak-our-truth-and-forgive-jonas-brothers-on-music-marriage-and-making-up