England led through a Marcus Rashford charge however lost 3-1 after additional time in the Nations League semi-final versus the Netherlands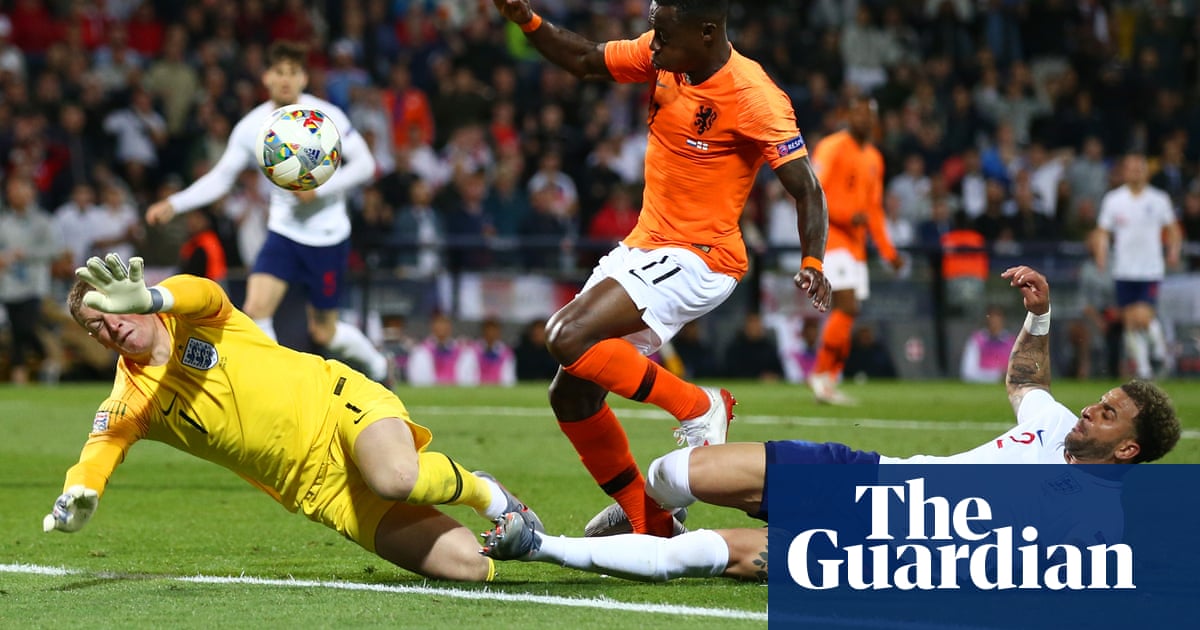 It was an ignominious method for England to lose and a tip, maybe, that no matter the scale of enhancement under Gareth Southgate it is still simple often to slip into bad old routines– in this case a worthy effort to be identified as worldwide football's Slapstick XI once the video game had actually entered into additional time.
If that sounds somewhat severe, how else could that terrible half an hour be evaluated when 2 of the objectives scored by the Netherlands originated from the sort of protective howlers that reveal Southgate's group are still getting to grips with the contemporary age of knocking the ball around their own charge location? When it comes off, #peeee
It may look excellent. Not a lot, however, when Ross Barkley has his face down in the grass, not wishing to search for and survey the damage after his error for the 3rd Dutch objective. Or when Jordan Pickford is shrieking at John Stones, another one roaming round with the appearance of a zombie, for the relatively terrible mistake that started the capitulation.
For Stones, this was an individual experience in keeping with a season on the fringes of Manchester City's success. The records will reveal it was Kyle Walker's own objective that put the Netherlands in front. In truth it was Stones who threatened his group, dilly-dallying on the ball with Memphis Depay in close distance, losing belongings and viewing the rest unfurl without having the ability to do anything about it.
It was tough to understand which was the more disastrous objective and, regrettably for Stones, he influenced both. It was Stones, after all, who played the pass that put Barkley under pressure and saw him, as the last male, lose the ball to Depay once again. Quincy Promes, among the Dutch replacements, was waiting to kip down Depay's pass to make it 3-1 which, for England, was that– another semi-final defeat and another story of wasting a first-half lead, simply as they had actually done versus Croatia throughout last summertime's World Cup .
Read more: https://www.theguardian.com/football/2019/jun/06/netherlands-england-nations-league-semi-final-match-report