Puerto Ordaz has been swept up in a gold rush that powers the city as the armed groups running the mines flourish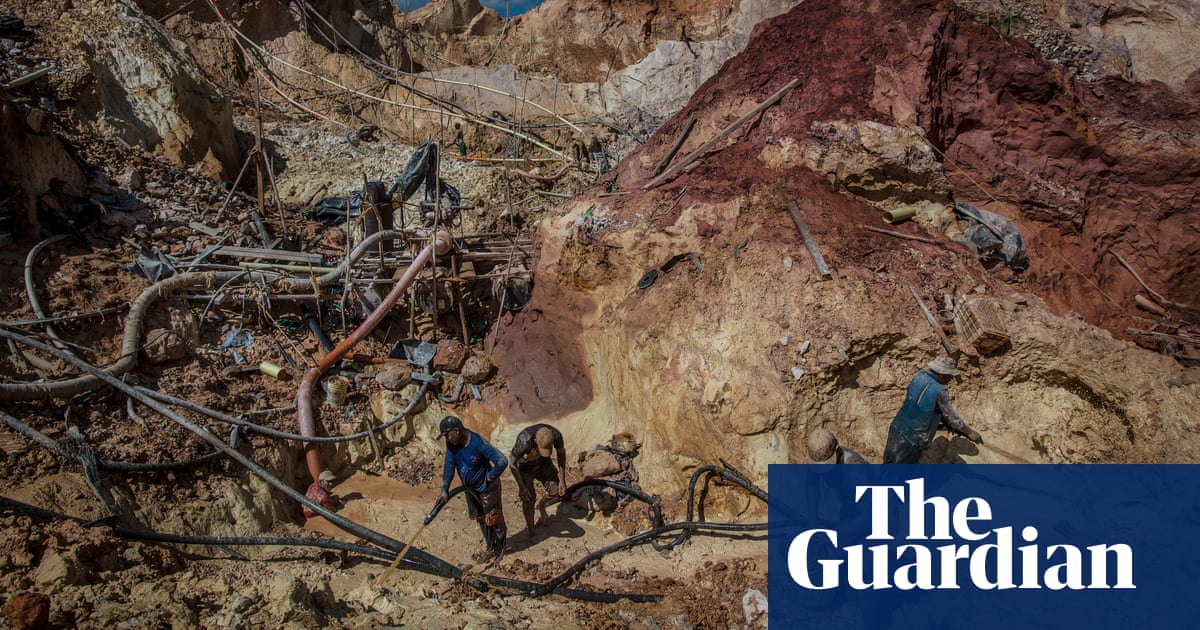 Puerto Ordaz was once Venezuelas industrial hub, a modernist dream of broad boulevards and ranks of factories and gateway to a belt of rich oilfields that funded government largesse for decades.
As the economy has crumbled though, the modern city of steel and aluminium has been swallowed by its past, transformed into little more than an outpost of the gold mines a few hours drive away in the fringes of the Amazon.
There, in swampy, malaria-ridden pits controlled by criminal gangs, men labour away much as they would have done centuries ago. The lumps of yellow metal they extract through backbreaking work now power the city; gold has become so pervasive that medieval-style barter is replacing hard currency across the city.
Gold also increasingly pays the bills for the national government in distant Caracas. With oil revenues dwindling and US sanctions biting, the president, Nicols Maduro, has been relying on wealth from the mines to keep the government afloat during a months-long standoff with the opposition leader, Juan Guaid.
So the government has allowed the illegal industry and the armed groups that run them to flourish, spawning an epidemic of violence, disease and environmental devastation, and drawing in much of the remaining population of Puerto Ordaz.
More than half our clients want to pay in gold, said one estate agent in Puerto Ordaz, who described a recent nerve-racking drive through the increasingly lawless city to broker a deal, following buyers carrying an apartments worth of precious metal.
The client said come in our car, but I said: No, we are traveling behind you. With the insecurity you dont know who knows you have gold, added the agent, who is still struggling with the new norms of doing business, and asked not to be named for her safety.
Even the universities have been swept up in the gold rush. In November, one of the girls who is studying here told me: A degree is not expensive, because its only 2.5g of gold [for a semester], said Arturo Peraza, rector of the citys influential Universidad Catlica Andrs Bello.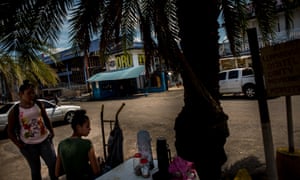 Read more: https://www.theguardian.com/world/2019/jun/08/venezuela-puerto-ordaz-gold-mines-armed-gangs