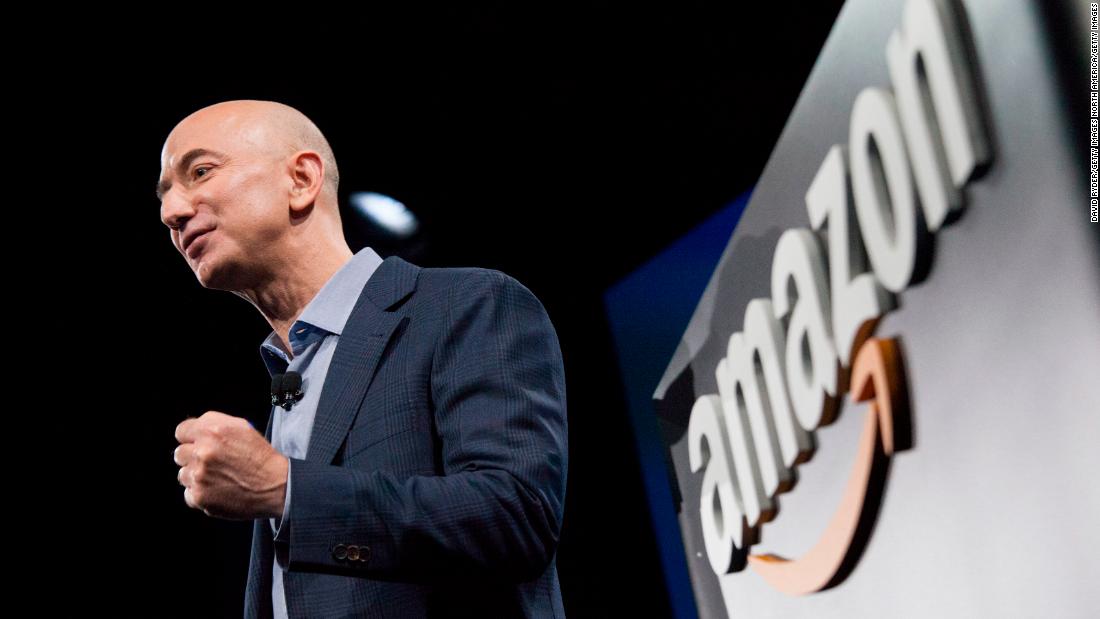 (CNN)Vice President Joe Biden is right to join the chorus of other leading Democratic presidential candidates, such as Sens. Elizabeth Warren and Bernie Sanders in criticizing the fact that Amazon paid no federal income taxes in 2018. Amazon, a company whose market capitalization or value has been flirting with the $1 trillion mark for some time now, had $233 billion in revenues in 2018, showed $11 billion in pure profit before taxes, and actually got a tax refund of $129 million, on account of tax losses and credits brought forward from prior years.
So, what is Amazon's tax rate? According to The Institute on Taxation and Economic Policy, it was at 11% from 2011 to 2016, which was apparently too much for owner Jeff Bezos's tastes — Amazon's 2018 income tax rate
plummeted to -1%
. That's a minus sign in front of the 1, signaling a negative tax rate.
"I have nothing against Amazon, but no company pulling in billions of dollars of profits should pay a lower tax rate than firefighters and teachers. We need to reward work, not just wealth," Biden said in a
tweet
.
Biden is right that not many firefighters and teachers are quite so lucky; he is also right calling for the need to "reward work, not just wealth." Americans with higher incomes are taxed more under the progressive rate system. But wealth, which includes assets, property and other capital that doesn't generate "income" under the tax laws — like, for example, Amazon stock, which has
never paid
a taxable dividend — gets taxed lightly,
if at all
.
Indeed, there is no evidence that there is anything illegal with Amazon's less-than-zero tax bill: the company is taking advantage of lower tax rates, credits and losses from years prior. But just because the situation is not illegal does not mean it is right, as Warren and others have pressed.
The swamp is growing. As long as lobbying leads to benefits such as Amazon's less-than-zero tax rate, the money will keep pouring in. And as lobbying money goes in, tax breaks come out — and ordinary workers are left paying for just about everything.
We need a better tax system, one that addresses wealth as well as work — and that is simple, fair and lobby-proof. It's a good start that Democrats are not turning a blind eye to Amazon's ability to avoid federal taxes. We should insist that our politicians go further, to fight for ordinary Americans and to address the injustice that has them, alone, paying the price of civilization for all.
This article has been updated with the original source of the research on Amazon's taxes.
Read more: https://www.cnn.com/2019/06/23/opinions/amazon-jeff-bezos-tax-rate-unacceptable-mccaffery/index.html