A rare concert in 1998 was a chance to see the great musical pioneer emerge from hiding and why his glorious talent lifted him beyond pop fads
In 1998, I had the rare experience of seeing bossa nova pioneer Joo Gilberto live in concert in San Francisco. Gilberto, who died on Saturday at age 88, was a famous recluse known both for his magical music-making as well as his stage fright. If you had the chance to watch him perform live, you seized the opportunity because it might never happen again. This is my account of that memorable evening.
This anxious man in a brown suit
The man holding the guitar has the nervous look of someone who has just stepped off a subway train and now worries he has picked the wrong stop. The concert promoter is taken aback by his unexpected appearance she is still in the midst of her introduction (I would like to thank my boyfriend, I would like to thank the audience for being here ). She has not yet mentioned the star of the evening, Joo Gilberto. And here he is onstage now, looking very unlike the evening star, this anxious man in a brown suit, who wants to get back on the subway train but is afraid that it has already left the station.
As was the case at Carnegie Hall a few nights before, the audience gives a standing ovation merely at a glimpse of the performer. The warm welcome may backfire. Applause seems only to amplify Gilbertos stage fright. But retreat is impossible, the train has certainly left the station by now. He moves to the small padded bench at centre stage, sits down and stares at his feet.
Getting on stage may be the most difficult part of a concert for Joo Gilberto, legendary inventor of the bossa nova style. Twenty-one years have passed since his last performance in San Francisco. But veterans of the nightclub scene still recall his engagement with Stan Getz at the now-defunct Keystone Korner where club owner Todd Barkan virtually needed to shove Gilberto out on stage. His reclusion is well known, and few expected him ever to perform again in the United States.
Many stories are told of Gilbertos shyness. Some may well be apocryphal: for instance, the account of Elba Ramahlo, a well-know singer in her own right, reportedly moving into the same apartment building as Gilberto, in an attempt to befriend him. When Joo phoned her one day to borrow a deck of playing cards, she quickly complied, seeing this as her chance to break through the barriers that kept him out of contact with other human beings. To no avail. When she arrived at the door of his apartment, he refused to let her in, asking her to slip the cards, one at a time, under the door.
The same week that Gilberto is scheduled to perform in San Francisco, a number of famous Brazilian singers, including Gilberto Gil and Chico Buarque, are participating in a Brazilian music festival in France. Their visit coincides with the World Cup match taking place there, and is likely motivated by the performers desire to root for the Brazil team in person. Yet Joo has somehow been convinced to come to the US for concerts in New York, Miami and San Francisco while his compatriots are congregating in France. The apparent reason is to celebrate the 40th anniversary of the first bossa nova recordings which Gilberto made for Brazils Odeon label in June 1958.
Knowledgeable fans realise how rare a treat this is. At Carnegie Hall, one could spot Tony Bennett, Jon Hendricks, Joo Bosco, Tommy Mottola, Cornell Dupree and Sonia Braga, among other luminaries. The day before the California concert, the San Francisco Chronicle reported that Gilbertos appearance was the hottest ticket in town.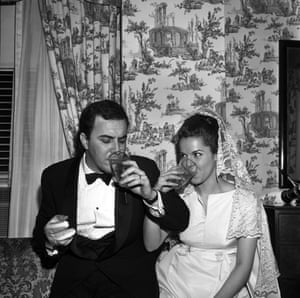 Read more: https://www.theguardian.com/music/2019/jul/07/an-evening-with-joao-gilberto-the-bright-wallflower-of-bossa-nova