The long read: Gavin Watson was a hero of the struggle against apartheid. But this once-powerful businessman is now caught up in a sweeping inquiry that goes to the heart of how a nation is run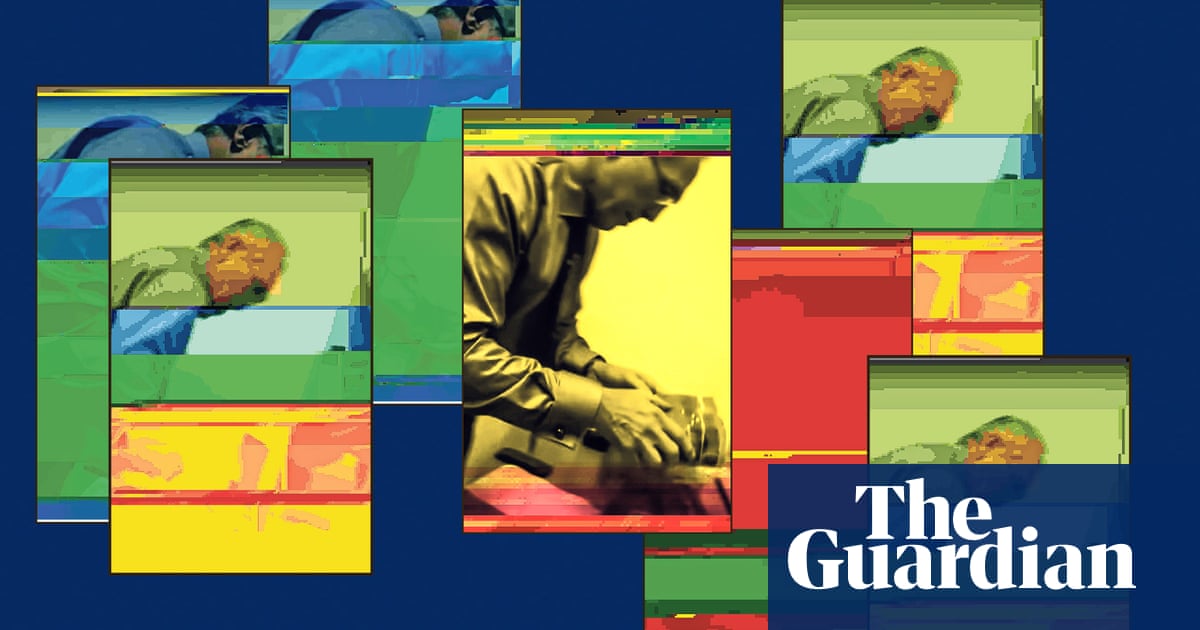 On 17 January this year, South Africans watched, transfixed, as video from a hidden mobile phone camera was broadcast on TV. It showed a group of men, in corporate uniforms, walking into a vault where one of them counts out bundles of banknotes: One, two, three, four, five bloody Monopoly money, he laughs through heavy breaths, must be a million.
The mans name is Gavin Watson, and the whistleblowers who put this video into the public domain claim it shows him counting out bribes to be paid to officials in the South African government. They have given accounts that implicate cabinet ministers, senior lawmakers and even the prosecutors tasked with investigating the corrupt practices of Watsons logistics company, Bosasa. The video is the most dramatic evidence yet of corruption within the ruling African National Congress (ANC).
But Watson is not just another fat-cat industrialist accused of trying to make a fast buck by bribing officials: his family were legendary in the anti-apartheid movement. He is the oldest of four brothers from the Eastern Cape province, white men who became heroes to the black majority when they broke apartheid laws to play rugby with black people in 1976. They joined the banned ANC and faced numerous depredations by the apartheid state, including time in jail and assassination attempts.
The youngest brother, Daniel (known as Cheeky), was the most gifted wing player of his generation, who gave up a Springboks blazer for his stand against apartheid. All four brothers left their whites-only teams and went to play for the black league in their home town, Port Elizabeth, one of the only parts of the country where black people as well as white were rugby-mad. In 2012, Cheeky Watson received a state honour for his fearless contribution to non-racial sport.
Watson and his brothers owned a highly successful chain of menswear shops, aimed at black buyers. As white people with resources, they provided invaluable support to their black ANC comrades in the Eastern Cape. At a time when many freedom fighters espoused a racially exclusive black consciousness agenda, they also helped set the ANCs non-racial policies in motion on the sportsfield.
After the ban on the ANC was lifted in 1990, the Watson brothers became powerbrokers in both politics and business. They set up companies, fronted by black owners and managers, that obtained shares in mining companies and contracts from the state. Black economic empowerment (or BEE) is the states primary means of economic redistribution, an affirmative-action plan stipulating that anyone wishing to do business with the state has to have a certain quota of black ownership and management. On paper, Gavin Watsons company, Bosasa, was majority black-owned; as such, it garnered contracts worth $140m from the state between 2000 and 2016, from prison catering to fleet management and information technology.
According to the testimony of four whistleblowers, all former Bosasa executives, around $5m was paid in bribes to secure these contracts. They allege an industrial-scale operation that generated cash through money laundering and then distributed it to buy influence, secure contracts and prevent prosecution. They have described cash stuffed into Louis Vuitton handbags as gifts, or handed over in monthly instalments on the sides of highways. State officials received cars and houses; free security equipment and school fees for their children even monthly meat supplies.
Jacob Zuma, the former president, has been named in testimony as allegedly receiving gifts from Watson and playing a role in stopping the prosecution of his company, which first came under investigation in 2007. And even Cyril Ramaphosa, the current president, elected on the promise that he would sweep away corruption, unwittingly accepted a donation from Watson to help him in his campaign to unseat Zuma; Bosasa also paid Ramaphosas son Andile a consulting fee for advisory services.
Black economic empowerment aims to give black people a greater share of an economy still overwhelmingly owned by whites. But the evidence given to the inquiry against Gavin Watson and Bosasa suggests how easily manipulated it can be: the accusation against Watson is that he and his colleagues have abused the system to line their own pockets, and have captured the organs of state to do so.
State capture has become a buzzword in South Africa. It describes the way private individuals and companies have commandeered organs of state to redirect public resources into their own hands, and have gutted those institutions responsible for protecting the country against such corruption. These include the police, the prosecution authority, the tax collection service and even parliament itself.
If the whistleblowers evidence is correct, Bosasa was a textbook case of state capture. They presented the vault video, along with a blizzard of documents and allegations, at South Africas independent judicial inquiry into allegations of state capture, corruption and fraud in the public sector, chaired by the countrys deputy chief justice, Raymond Zondo. Zondo began public hearings last August, and they are expected to continue, almost daily, until the end of this year. The state capture commission, as it is known, has been described as a truth and reconciliation commission for our times. Its aim is to cleanse post-apartheid South Africa of its darkest stain, just as Desmond Tutu sought to bring about a healthy transition into the new era by exposing the apartheid years gross violations of human rights.
The commissions primary target is the kleptocracy that established itself around the former president Jacob Zuma, and particularly the dealings of another band of brothers, the Guptas, who allegedly ran Zumas government as a private piggy-bank. Zuma himself will finally appear before Zondo next week: he is scheduled to be in the witness box for five days, answering questions primarily about his relationship with the Guptas and the decisions that arose out of this. But he is expected to address the allegations about Bosasa and Gavin Watson, too.
Gavin Watson has declined to make any public comment since the allegations, but his brother Valence told me: Our constitutional rights have been trampled upon. Valence claims that his family are victims of a dark state conspiracy today, just as they were under apartheid. He claims that the commission is illegal, in that it has not offered those implicated by the whistleblowers a fair hearing.
Although the whistleblowers have implicated all four brothers in their testimony before the commission, only Gavin is directly linked to Bosasa. On the basis of the tax-evasion allegations put before the commission, Gavin is now being investigated by the South African Revenue Service. And in an unrelated case, a high court has found him to have acted dishonestly and reprehensibly in a mining deal, by taking shares allocated to a black economic empowerment entity and appropriating them to himself and his family.
The whistleblowers testimony sketches one of the most troubling dynamics of post-apartheid South Africa: as some freedom fighters went into politics and others went into business, support networks morphed into patronage networks, which in turn became criminal syndicates.
---
The Watson brothers were such celebrities in the 1980s that there was even a TV series about them in the works. In a world where rugby was next to God, John Pilger wrote in an introduction to a 1997 book about them, they embodied almost everything that white South African men liked about their breed: they were physically brave mens men. Even their Christianity fitted the mould. But their manliness and their faith embraced a universal humanity and morality that was the antithesis of this stereotype.
Television only came to South Africa in 1975, and at the time the Watsons were making news for their stand, the country was obsessed with Dallas, the Texas oil saga that centred on the Ewing family. They were just like the Ewings, the former journalist Cate Turner, who fell into their orbit, said to me. I was starstruck. The Herald had them on the front page every other day: these compelling, good-looking guys and their wives with big hair and shoulder pads.
While Cheeky managed black rugby teams and Gavin ran the family business, the other two brothers, Ronnie and Valence, became underground operatives of the ANC. Ronnie, Valence and Cheeky spent four months in jail after they were charged with burning down their grand family home in an insurance fraud. They insisted the state had framed them, and were eventually acquitted. Their chain of stores, Dan Watson American Imports, had been phenomenally successful, but they went bankrupt shortly after the trial. It took them several years, after the fall of apartheid, to re-establish themselves as BEE entrepreneurs and to bring many of their old comrades with them, into the business world.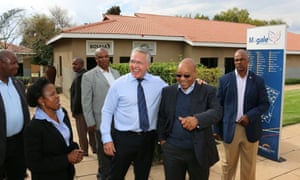 Read more: https://www.theguardian.com/news/2019/jul/11/state-capture-corruption-investigation-that-has-shaken-south-africa