The rapper and graffiti art legend is taking a ride through Florence and its masterpieces. He talks about their enlightened depictions of black people and reveals who was the Renaissance Tupac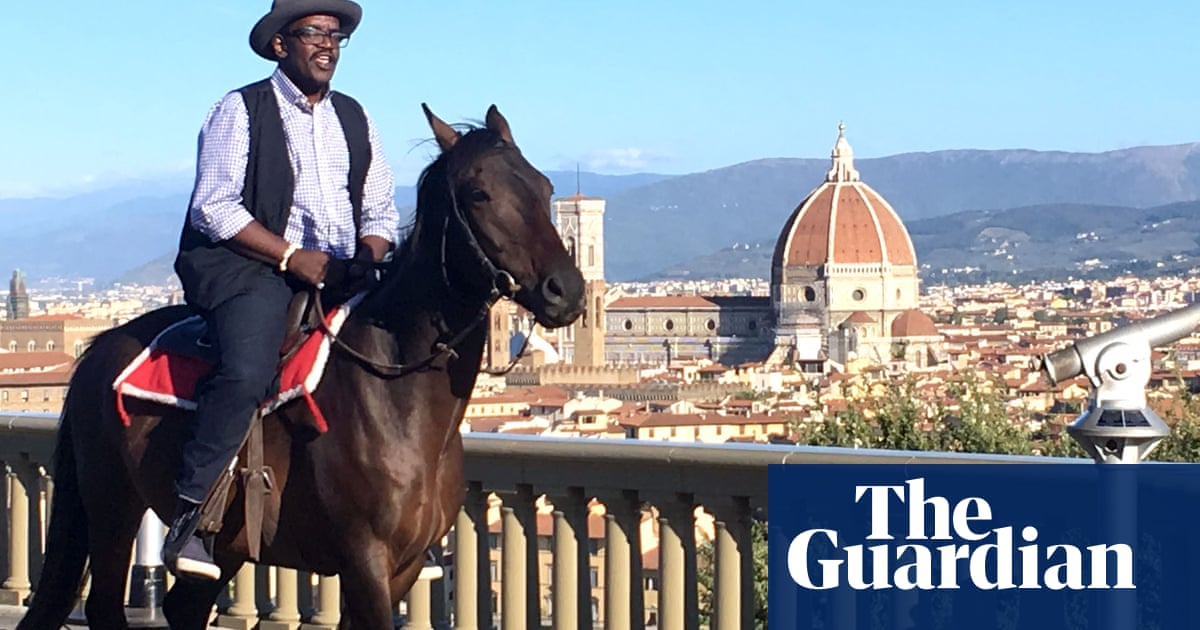 Theres something of the Renaissance man about Fred Brathwaite, AKA Fab 5 Freddy. A graffiti artist turned film-maker, producer and curator, Brathwaite spent much of the 80s speeding from downtown to uptown New York, connecting the punk scene with hip-hop DJs and graffiti crews like his Fabulous Five. He worked with everyone from Jean-Michel Basquiat to Nas, Blondie and the Clash. With his signature Kangol hat and oval shades, he became a torchbearer for hip-hop in the late 80s and early 90s, fronting MTVs flagship rap show and conducting formative interviews with a fresh-faced Tupac and a typically spaced-out Tribe Called Quest.
Upgrading the Kangol for a fedora and the shades for thick-rimmed reading glasses, Brathwaite now has the calmly authoritative air of an elder statesman. So much so that he has moved into Alan Yentob territory, making a film for the BBC about the hidden representations of black figures in Italian Renaissance art, under the painfully alliterative title A Fresh Guide to Florence with Fab 5 Freddy. He even opens the show on horseback, trotting outside the Uffizi like a feudal lord. Where other hip-hop luminaries like Wu Tang Clan have their obsessions with shaolin kung fu, OutKast with aliens and MF Doom with comic-book villains, it seems Braithwaites cultural touchstones are rather more academic.
While his show is serious, Brathwaite is on terrific form when he turns his hip-hop-referencing gaze on to art history. Machiavelli is Tupacs guy, Michelangelo is the Michael Jackson of the Renaissance, as well as being a street artist for his wall drawings in the Medici tombs. And he revels in the controversy of Titians Venus of Urbino, which almost saw the artist excommunicated for its eroticised nudity.
Read more: https://www.theguardian.com/artanddesign/2019/jul/22/fab-5-freddy-hip-hop-fresh-guide-florence-renaissance-art-hiphop-horseman