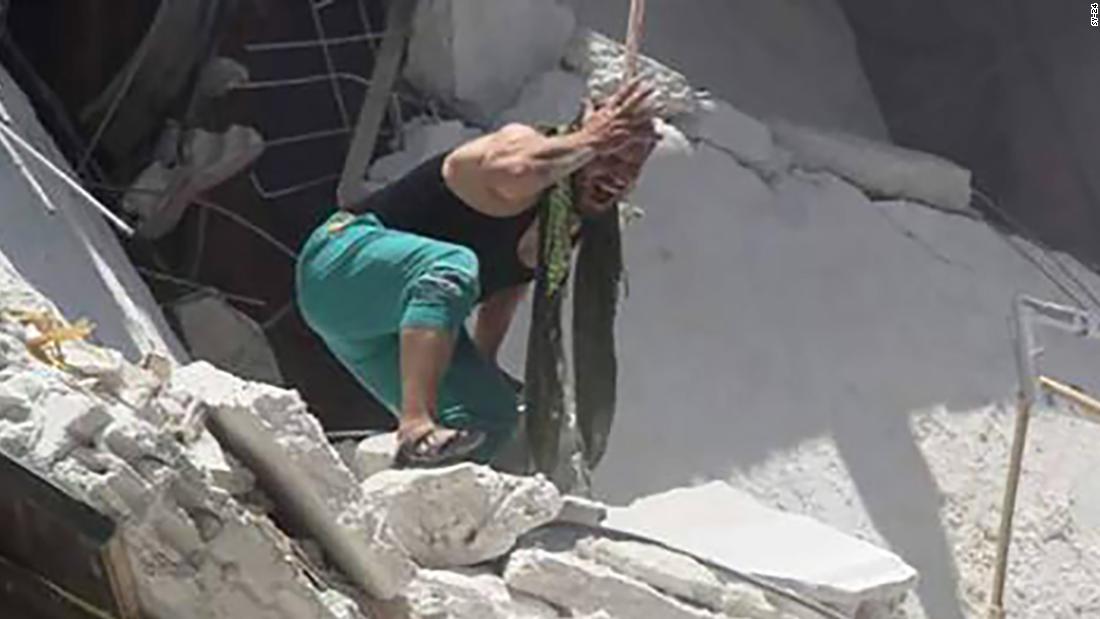 (CNN)A dad looks with scary at his 3 young children, teetering on the ruined edge of a bombed structure in northern Syria. Among them, Reham, 5, gets the t-shirt of her 7-month-old sis Tuqa in an effort to conserve her from falling from the debris.
In current days, ratings of civilians have actually ended up being the victims of the federal government's Russia-backed offensive to gain back control of the last rebel fortress in Northwestern Syria.
Reham struck her head on a stone when she passed away and fell while getting treatment in the ambulance, according to the White Helmets, a volunteer rescue group likewise referred to as the Syria Civil Defense.