Trumps border wall isnt unique. From Calais to Hungary, walls are always with us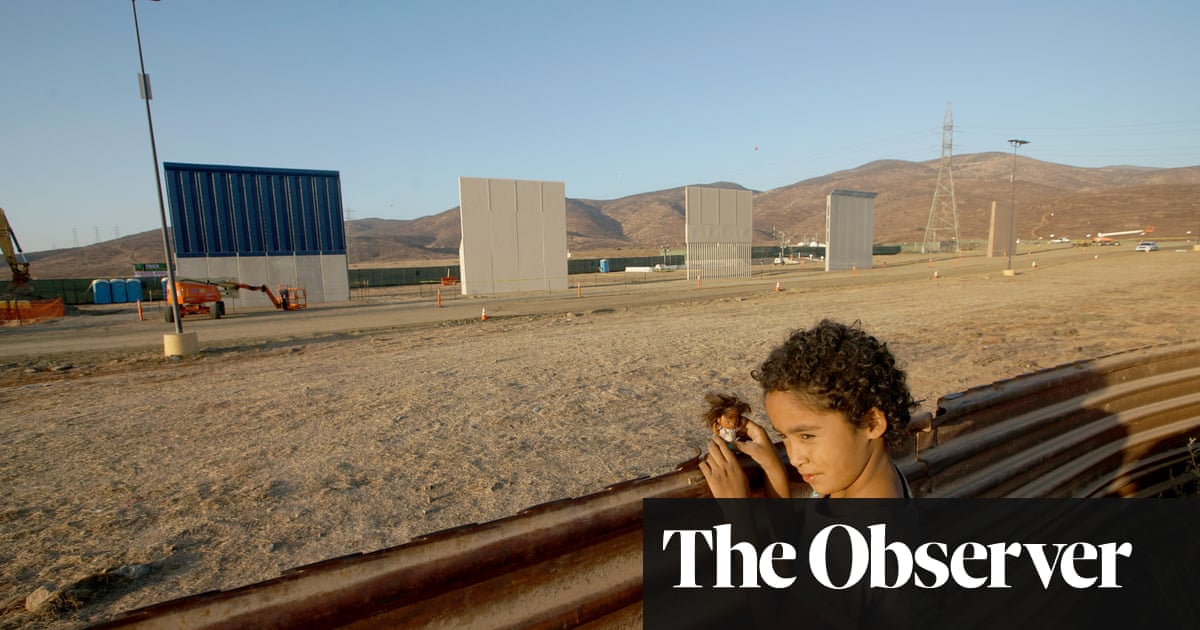 The southern border wall, as it is euphemistically known, between the United States and Mexico has come to represent much more than a line on a map. Since the 2016 US presidential campaign, it has assumed the status of an all-consuming ideological crusade for Donald Trump. Propelled into power on spittle-flecked chants of Build the wall!, Trump exploited the potency of a simplistic slogan calculated to incite fear and loathing. Migrants fleeing violence or seeking a better life in the US were reframed through Trumps racist prism as an unstoppable torrent of dark-skinned psychopaths and spongers. Only a wall Trumps wall could save America.
Words have consequences. And so do walls. The latest atrocity in El Paso, when an avowed white supremacist drove for 10 hours to a supermarket used by Latino families in order to murder and maim, was explicitly motivated by Trumps baleful, anti-immigrant rhetoric. He was also a big fan of Trumps wall, which Trump himself has rhapsodically described as an impenetrable, physical, tall, powerful, beautiful southern border wall.
Yet despite its Ozymandian ambition, the beautiful wall has stuttered and stumbled, still more frenzied rallying cry than bricks and mortar reality. Geography and logistics quietly conspire against it Americas border with Mexico is nearly 2,000 miles long, for a start. Incendiary talk of spiralling migrant numbers is also misleading. The number of people detained on the border has fallen from 82,000 per month under George W Bushs administration to around 40,000 under Trump. This figure is rising, but even when migrant numbers were at historic lows, Trump persisted with his inflammatory hyperbole, characterising the situation on the border as a national security crisis.
In a country founded on the premise of immigration, such mendacious pearl-clutching is deeply discomfiting. Yet for successive US governments, building border barriers has long been seen as an easy way of making presidential incumbents appear tough and vote-winning. Trumps virulent wall mania is simply the exceptionally thin end of a historic political wedge.
At the end of July, the US Supreme Court narrowly ruled by five votes to four that funding of $2.5bn could be released to build sections of Trumps wall in California, Arizona and New Mexico. However, this falls far short of the estimated $25bn required to build a barrier along the entire length of the border. The walls final physical form also remains as yet undetermined. Invitations to tender design proposals resulted in a shortlist of eight 30ft-high steel and concrete prototypes, which underwent breachability tests by the US Customs and Border Protection agency (CBP). None met the CBPs operational requirements, though they did provide valuable data that could be used in future barrier designs. So far, Trumps wall remains an expensive mirage.
Read more: https://www.theguardian.com/artanddesign/2019/aug/11/us-mexico-border-wall-funding-walls-of-power-arles-calais-hungary-spain