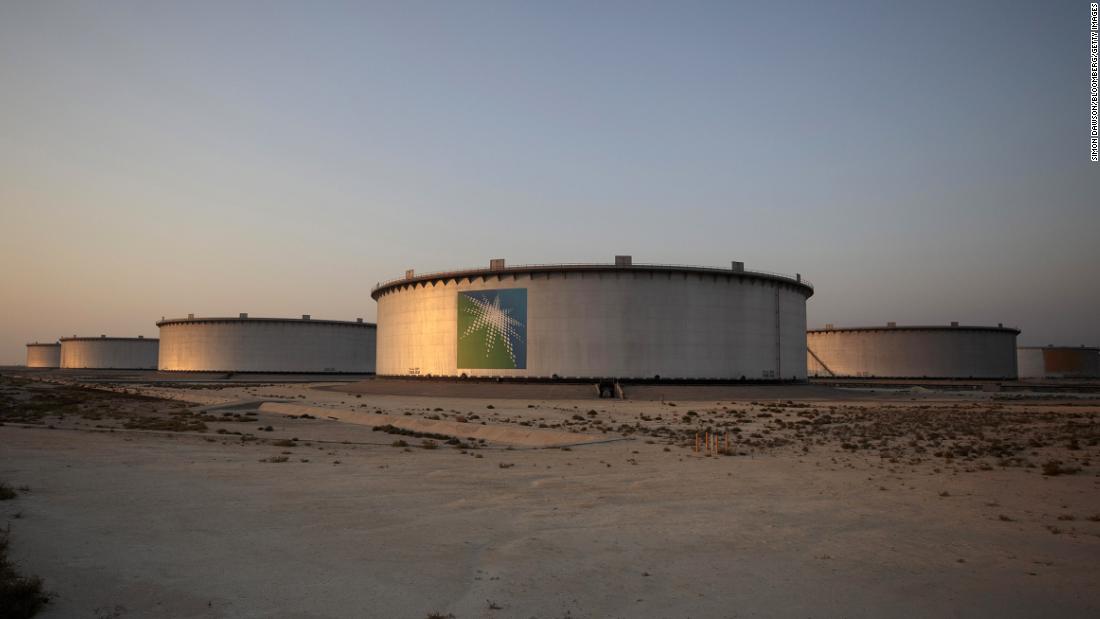 London (CNN Business)Saudi Aramco said Monday that its profit dropped 12% in the first half of its financial year to $46.9 billion due to weaker global oil prices.
The Saudi company said it produced 10 million barrels of crude oil per day on average, delivering "near 100% delivery on our customers' requirements for oil and refined products." It attributed the smaller profit to lower oil prices.
Aramco has been more
public about its finances recently
as Saudi officials consider whether to list shares in the company in order to fund projects that could wean the economy off its addiction to oil.
An IPO that was planned for 2018 never materialized. A lack of transparency over the size of the country's energy reserves had caused skepticism about the potential sale and the value of Aramco.
But plans for a public listing as early as next year are now being accelerated following positive investor reaction to a bond sale in April, according to the
Wall Street Journal
.
Going public
Chief Financial Officer Khalid Al-Dabbagh said that the company is "ready for the IPO."
Speaking during the first earnings call Aramco has ever held, the finance chief said the timing of a stock market debut was an issue for the leadership of Saudi Arabia.
"This is a shareholder issue, and they will announce it based on their perception of optimal market conditions," Al-Dabbagh said.
The huge company shared its earnings publicly for the first time in April. It reported $111 billion in annual net income for 2018 on revenue of $356 billion.
Saudi Arabia's vast energy reserves have also been independently audited and shown to total 268.5 billion barrels.
The company is bolstering its presence in Asia. Indian billionaire Mukesh Ambani said on Monday that Saudi Aramco had agreed to buy 20% of the refining and petrochemicals business of Reliance Industries. Aramco has agreed to supply 500,000 barrels of crude per day to a major Reliance refinery on India's west coast.
Read more: https://www.cnn.com/2019/08/12/investing/saudi-aramco-earnings/index.html