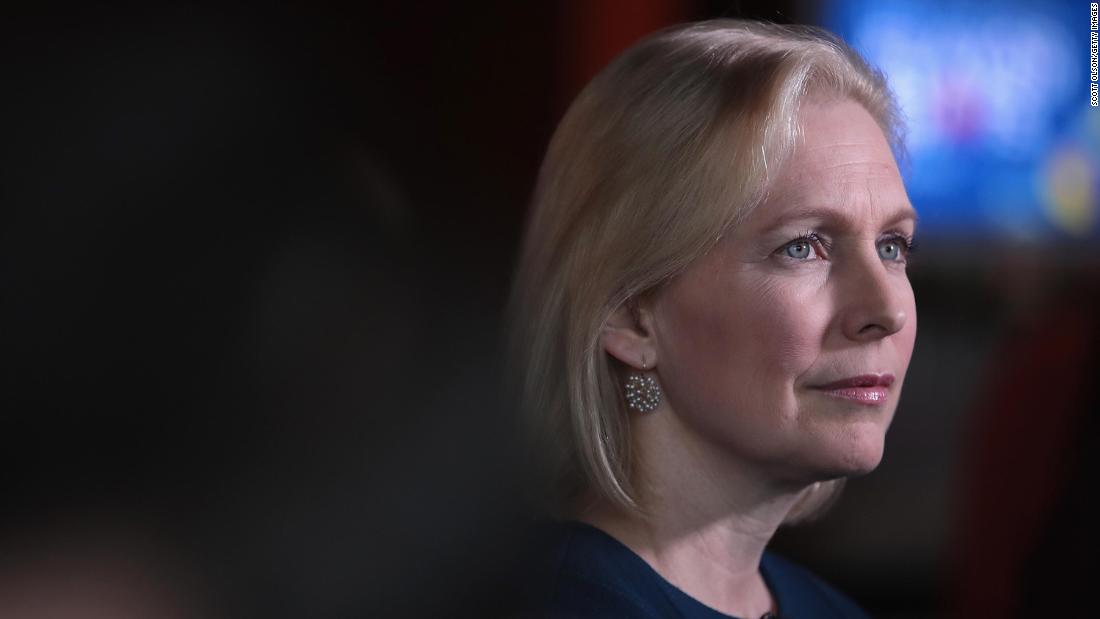 Washington (CNN)Here are the stories our panel of top political reporters have on their radar, in this week's "Inside Politics" forecast.
Eleven members of Congress began the summer running for president. Three — Sen. Kirsten Gillibrand, Rep. Eric Swalwell and Rep. Seth Moulton — have already dropped out and returned to their day jobs.
"It's Labor Day Weekend, and traditionally politicians come back from summer ready to reset," said Axios editor Margaret Talev. "But for this group of folks, that reset is going to involve how to remain relevant when you get back." Talev, a CNN political analyst, said Moulton is likely to focus on issues involving veterans, and Gillibrand on women's issues.
And it's not just about staying relevant in Washington — it's about staying in the good graces of the 2020 Democratic presidential frontrunners.
"Just in case there's a spot on the vice presidential ticket or in a future Cabinet," Talev said.
2. Hot House race in North Carolina
It's been 10 months since the 2018 election — but the midterms aren't over quite yet.
A special election in a deep red North Carolina district is coming up, months after the Republican candidate's victory was invalidated because of ballot fraud by one of his consultants.
"Republicans are pulling out all the stops," Politico's Laura Barron-Lopez said. "This district went for Trump in 2016 by about 12 points, but it's very close right now. Democrats should not be competitive here, and they are."
Private polls have Democrat Dan McCready close or even ahead of the GOP's Dan Bishop, who replaced the Republican tied to the fraud.
"The President expects to make a trip there in the final days, as well as Vice President Pence," Barron-Lopez said. "Donald Trump Jr. was there just this past week, so it's a big deal for Republicans and they want to avoid an embarrassing loss."
3. Trump's refugee cap
The Trump administration has already slashed the number of refugees it admits into the US each year. And that number is likely about to go even lower, New York Times reporter Michael Shear said.
"For the past three years, (senior Trump adviser) Stephen Miller and his allies have been trying to push to get the number as low as possible," Shear said. "They did that over the objections of people like Rex Tillerson, the former secretary of state; Jim Mattis, the former secretary of defense; and Nikki Haley, the former UN ambassador. Now all those folks are gone."
The 2019 cap was 30,000 — down from 110,000 in former President Barack Obama's final year in office.
"The expectation is that Miller will be able to push it as close to zero as possible," Shear said. "It shows the power of Stephen Miller continues to grow in this White House."
4. Uninsured rate inches higher
The uninsured rate in America tends to drop during periods of strong economic growth. That's why health care advocates are alarmed by recent studies showing the rate going up over the past two years.
"For the first time since the implementation of the Affordable Care Act, the uninsured rate is rising," Time's Molly Ball said. "Usually people who have jobs have health care. But in this case, we're seeing a small uptick in the number of people that are uninsured."
Ball said the numbers give the health care debate inside the Democratic Party new resonance.
"It lends some urgency to the primary fight between the Democrats, as they argue for whether it should be single payer or just tweaks to the Affordable Care Act," Ball said. "When you see a decline like this, it lends urgency to that debate, to say there is something that needs to be fixed."
5. Democrats' impeachment decision
And from CNN Senior Congressional Correspondent Manu Raju:
As Congress has been on recess this August, the House Judiciary Committee has been laying the groundwork to potentially move to impeach the President.
Several matters in the courts are coming to a head. There are subpoenas issued for former Trump campaign manager Corey Lewandowski and former White House aides Rob Porter and Rick Dearborn, demanding they testify later this month. It's widely expected the White House will take steps to block their testimony. And that would only fuel Democrats' calls for impeachment.
Central to their push are the issues of obstruction of justice laid out in the Mueller report. That's why Democrats last week pressed a court to speed up its lawsuit to compel former White House counsel Don McGahn to testify about how the President allegedly tried to thwart the Mueller investigation.
Plus, Democrats last week announced they would investigate the President's proposal to hold the 2020 G7 summit at his Florida golf resort. They say it could violate the Constitution's emoluments clause, since foreign governments would essentially be enriching the President to do business with the United States.
Added to that are campaign finance violations tied to Trump's involvement in the effort to silence his alleged affairs. So Democrats say there's ample evidence for impeachment.
The question remains will the House Democrats ultimately go forward.
Read more: https://www.cnn.com/2019/09/01/politics/2020-candidates-go-back-to-congress-inside-politics-forecast/index.html