Raoul Wallenberg is thought to have saved as many as 30,000 Jews but his descendants do not know how, when or why he died
Seventy-five years after the amateur Swedish diplomat Raoul Wallenberg embarked on his desperate mission to rescue Budapests Jews, his descendants still do not know how, when or why he died.
This week, they are travelling to Stockholm to demand the government finally does a bit more to help them find out.
I want specific answers to specific questions, said Marie von Dardel-Dupuy, the niece of the young architect and businessman whose bold if haphazard humanitarian operation is thought to have saved the lives of as many as 30,000 Hungarian Jews as the second world war neared its end.
Von Dardel-Dupuy, who lives in Switzerland, told the Guardian: He was a great man who wasnt afraid to do the impossible. He deserves for us to know what happened to him. His story is unfinished the mystery must be resolved. There are still so many closed doors, and we must have help in opening them.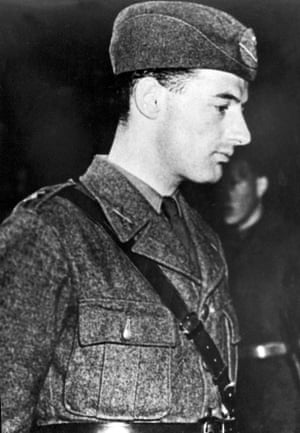 Read more: https://www.theguardian.com/world/2019/sep/23/raoul-wallenberg-family-of-diplomat-who-saved-hungarian-jews