US president asked Volodymyr Zelenskiy for a favor and to look into Joe Biden as Pelosi launches impeachment inquiry against Trump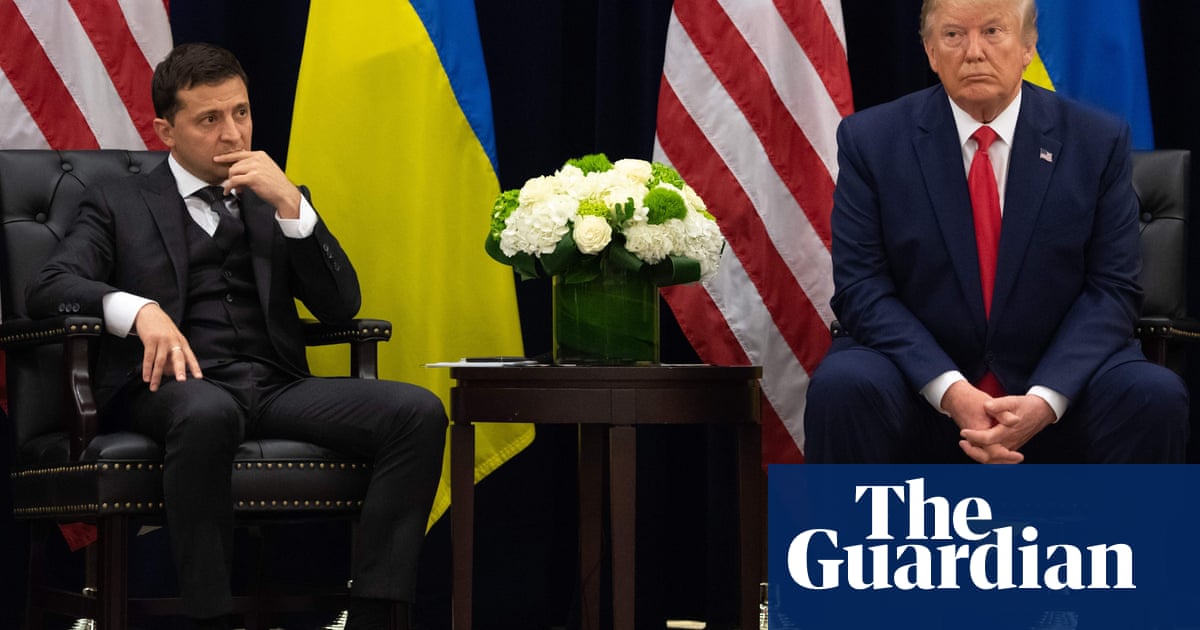 Donald Trump pressed the Ukrainian president to work with the US attorney general to investigate his political rival Joe Biden, a damning White House memo revealed on Wednesday, raising the stakes in an acrimonious and polarising impeachment inquiry.
Democrats said the US presidents conversation with Volodymyr Zelenskiy detailed in the five-page rough transcript was a devastating betrayal of his country that merited their investigation, while Republicans claimed it showed no quid pro quo and offered complete vindication.
The disclosure came a day after Nancy Pelosi, the House speaker, announced an official impeachment inquiry following a whistleblowers complaint regarding alleged violations by Trump, setting the stage for a long and rancorous fight in the run-up to next years presidential election. That whistleblowers complaint was handed over to the US Congress on Wednesday, but the details remained classified. Lawmakers who reviewed the document described it as deeply disturbing and very credible, and called for it to be made public.
Earlier, some observers expressed surprise that the White House had agreed to release such a damaging memo detailing the 30-minute call between Trump and Zelenskiy on 25 July. Though not a verbatim transcript, it showed that, after being congratulated on his victory in the Ukrainian election, Zelenskiy thanked the US for its military support and said he was almost ready to buy more American weapons.
Trump replied I would like you to do us a favor, though and went on discuss possible joint investigations. Later in the conversation, he told Zelenskiy he should work with Trumps lawyer, Rudy Giuliani, and the US attorney general, William Barr, to look into unsubstantiated allegations that Biden, the former vice-president, helped remove a Ukrainian prosecutor investigating his son, Hunter, who was on the board of a Ukrainian gas company.
Trump said: Theres a lot of talk about Bidens son, that Biden stopped the prosecution and a lot of people want to find out about that so whatever you can do with the attorney general would be great. Biden went around bragging that he stopped the prosecution so if you can look into it.
He added: It sounds horrible to me.
The previously unknown connection to Barr was a potentially grave development for Trump because it shows he sought to involve the US government with a foreign country to seek dirt on a potential election rival. There is no evidence of wrongdoing by Biden, the current frontrunner for the 2020 Democratic presidential nomination.
In a rambling press conference late on Wednesday afternoon, while wrapping up his visit to the United Nations general assembly in New York, Trump dismissed the growing Ukraine scandal as a big hoax and said he didnt threaten anybody.
The unidentified whistleblower submitted a complaint to Michael Atkinson, the US governments intelligence inspector general, in August. Joseph Maguire, the acting director of national intelligence, then blocked the release of the complaint to Congress, citing issues of presidential privilege and saying the complaint did not deal with an urgent concern. Atkinson disagreed but said his hands were tied.
Meanwhile, details of the secret whistleblowers complaint began to emerge in news reports on Wednesday evening.
The New York Times reported that the complaint also raised alarm over how White House staff handled records of Trumps conversation with the Ukrainian president and that Atkinson feared a national security risk, according to sources.
The House intelligence committee chair, Adam Schiff, said he would do everything in his power to protect the whistleblower. I think that what this courageous individual has done has exposed serious wrongdoing, he said. According to the Associated Press, lawmakers have yet to learn the identity of the whistleblower.
The Senate Democratic leader, Chuck Schumer, said: Having read the whistleblower complaint, I am even more worried about what happened than when I read the memorandum of the conversation between President Trump and President Zelensky.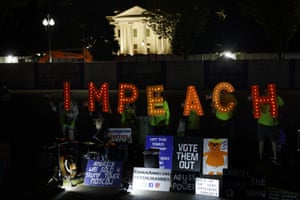 Read more: https://www.theguardian.com/us-news/2019/sep/25/ukraine-trump-meeting-impeachment-inquiry-whistleblower-conversation