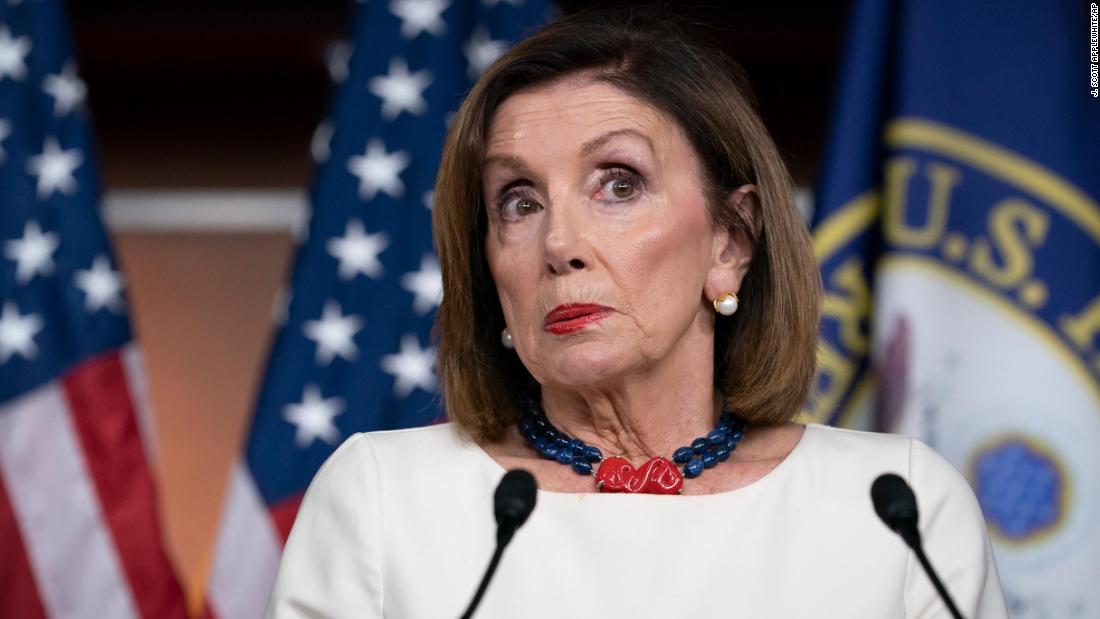 Washington (CNN)House Speaker Nancy Pelosi said Friday that Attorney General William Barr has "gone rogue," citing the Justice Department's handling of the Ukraine scandal, adding that House Democrats will not rush their impeachment inquiry into President Donald Trump.
"They will do the work that they're set out to do, following the facts and the time that it takes to find the facts," she said.
A White House
transcript
released this week showed that Trump
asked
Ukrainian President Volodymyr Zelensky to investigate former Vice President Joe Biden, a 2020 candidate, and Biden's son. There is no evidence of wrongdoing by either Joe or Hunter Biden. Trump also asked Zelensky to work with Barr and his personal lawyer, Rudy Giuliani on the issue, the call transcript revealed. Trump has
denied
he did anything improper.
CNN
reported on Thursday
that Justice Department national security lawyers were first alerted to the whistleblower complaint regarding Trump's conduct involving Ukraine more than a week before the formal referral. After receiving the complaint as a referral from the intelligence community officials, the DOJ
determined
that Trump's phone call did not warrant a campaign finance criminal investigation.
Asked if Barr should testify, Pelosi said Friday the Intelligence Committee will decide who to call as witnesses. But she added that she believes Barr "has gone rogue. He has for a long time now."
"Since (Barr) was mentioned in all of this," Pelosi said, referring to Trump's mention of his attorney general on the July call with Ukraine's leader. "It's curious that he would be making decisions about how the complaint would be handled."
Pelosi said she's "very worried" about the whistleblower's sources, whom Trump
attacked on Thursday as spies
and suggested that in the old days spies were dealt with differently.
"I think what the President said goes beyond irresponsible, it's dangerous. Our whistleblowers have an important role to play in unfolding — revealing wrongdoing in our government," Pelosi said, adding, "For the President to say what he said about those who may have supplied information to the whistleblower seriously undermines integrity in government."
On Tuesday, Pelosi took the historic step of announcing a
formal impeachment inquiry
over the allegations that he attempted to pressure a foreign leader for political gain.
The phone call was included in a
complaint publicly released Thursday
, in which a whistleblower alleged Trump abused his powers to "solicit interference" from Ukraine in the upcoming 2020 election.
The whistleblower also alleged that White House lawyers directed officials to remove the transcript of the call from a computer system that stores them for Cabinet-level officials and instead put the transcript in a system for especially sensitive information.
Read more: https://www.cnn.com/2019/09/27/politics/nancy-pelosi-trump-impeachment-inquiry/index.html