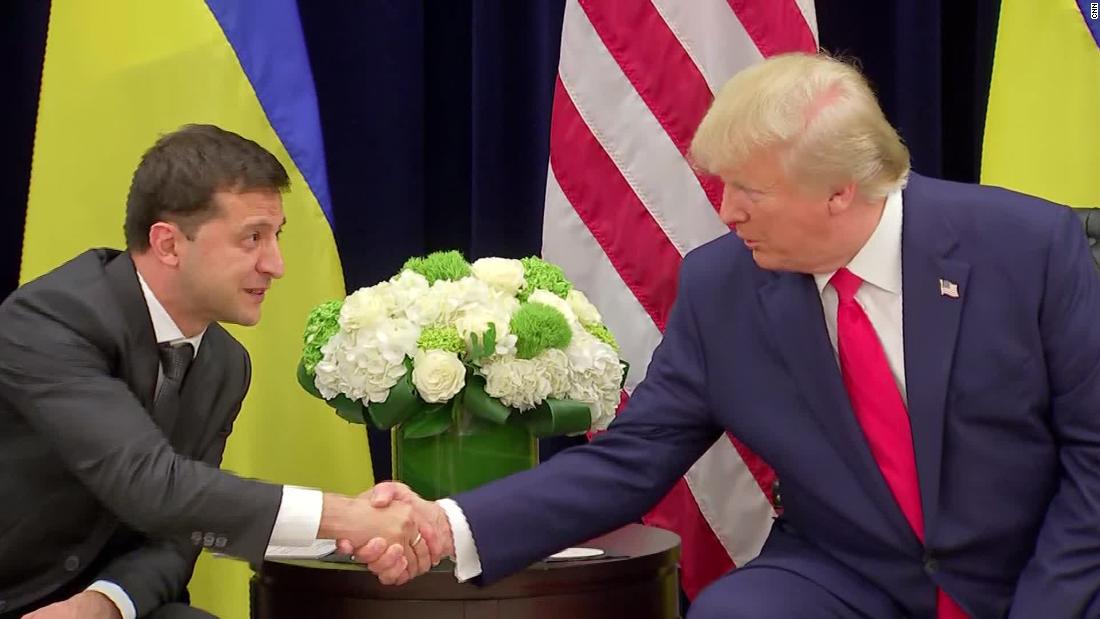 (CNN)It was the question of the week, and Frida Ghitis posed it best:
In a word from ancient Greece: hubris.
Michael D'Antonio
described it another way: "Trump's decision to push Ukrainian President Volodymyr Zelensky to investigate a political opponent one day after the country heard special counsel Robert Mueller testify before Congress
suggests a man with a political death wish
."
One thing worked well for candidate Donald Trump in 2016. His ability to nickname and define his political rivals swiftly and mercilessly froze everyone else out of the Republican nomination and then helped secure him an Electoral College victory over Hillary Clinton. So, according to documents released this past week, he decided to do it again — by tarring 2020 frontrunner Joe Biden as dishonest and mired in a Ukraine corruption investigation — despite the lack of evidence that the former vice president had done anything wrong.
But is this election fundamentally different from 2016, with Trump as President seeking re-election rather than as an unlikely candidate?
As congressional committees investigate, people are looking ahead to the debate over whether Trump's actions are indeed impeachable.
Forty-five years ago, the House Judiciary Committee approved three articles of impeachment against President Richard Nixon in the Watergate scandal. Nixon resigned within two weeks. Bowman wrote, "Nixon's conduct was penny-ante compared to Trump's. Trump didn't cover up a second-rate burglary by a group of inept 'plumbers' looking for dirt on Democrats. Rather, he appears to have wielded the entire economic, military and moral authority of a great nation to, effectively, extort another democratically elected head of state."
Other takes on Trump and Ukraine:
Other takes on climate:
So, she was pleased this week when Mattel announced a line of dolls "with a kit offering both feminine and masculine-presenting options for clothes, accessories and hairstyles so that kids can mix and match and create a diversity of representations of gender expression," Hope wrote.
Read more: https://www.cnn.com/2019/09/29/opinions/trump-is-making-himself-expendable-opinion-column/index.html