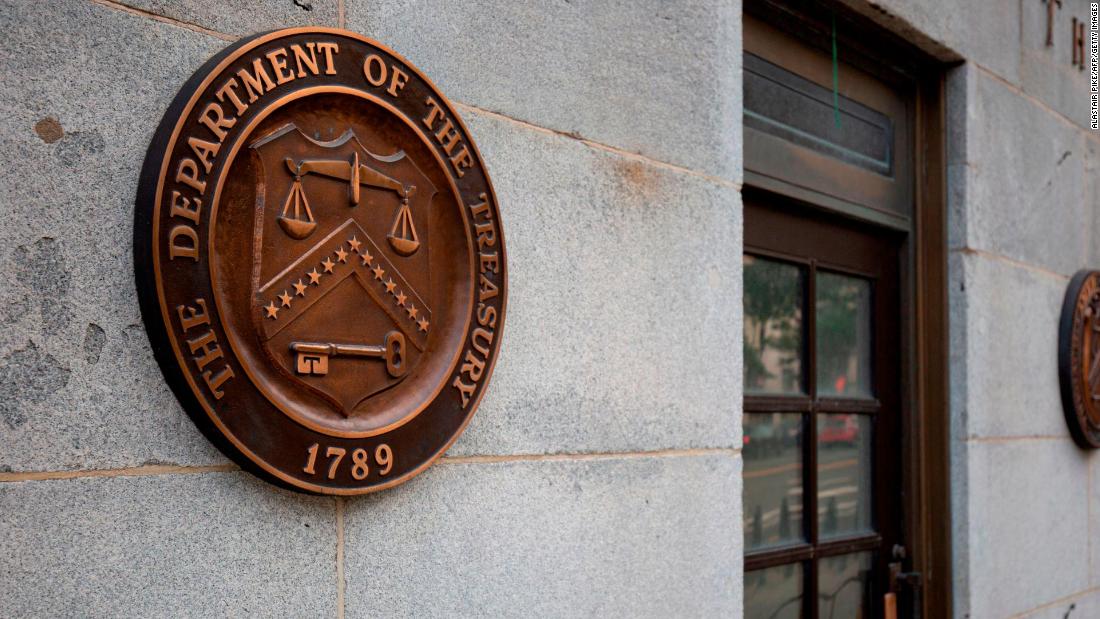 (CNN)The Treasury Department Inspector General said Friday that his office will look into how the department handled requests for tax information from the House Ways and Means Committee at the behest of Committee Chairman Richard Neal.
"Chairman Neal has asked Treasury OIG to inquire into the process by which the Department received, evaluated, and responded to the Committee's request for federal tax information," Rich Delmar, the acting Inspector General, said in a statement. "We are undertaking that inquiry."
In a Monday
letter
to the Treasury acting inspector general obtained by CNN, Neal asked for an investigation into whether the Internal Revenue Service "is enforcing the law in a fair and impartial manner and no one is endeavoring to intimidate or impede government officials and employees carrying out their duties."
Neal asked for "a real-time inquiry into the issues" raised by additional letters he sent to the inspector general on April 3 and September 30.
An Internal Revenue Service official alleged in a whistleblower complaint that he was informed of at least one Treasury Department political appointee trying to interfere with the usual audit of the President or vice president's tax returns, The Washington Post reported on Thursday.
The whistleblower, a career IRS official, told the Post that he had submitted an official complaint and sent it to Neal, Senate Finance Chairman Chuck Grassley and the Treasury Department inspector general for tax administration on July 29. CNN had previously reported that Neal received the complaint.
Neal wrote to Treasury Secretary Steven Mnuchin about the complaint, and included a version of the letter in an August court document. He argued that the allegation underscores the need for oversight of the program.
"On July 29, 2019, the Committee received an unsolicited communication from a Federal employee setting forth credible allegations of 'evidence of possible misconduct' — specifically, potential 'inappropriate efforts to influence' the mandatory audit program," Neal wrote in his letter to Mnuchin dated August 8. "This is a grave charge that appreciably heightens the Committee's concerns about the absence of appropriate safeguards as part of the mandatory audit program and whether statutory codification of such program or other remedial, legislative measures are warranted."
Neal is suing the US Treasury and the Internal Revenue Service to obtain six years of Trump's tax returns as well as records from several of his business entities. He has argued that he wants the records to make sure the presidential tax audit program is working properly or if it is necessary to make legislative fixes.
Read more: https://www.cnn.com/2019/10/04/politics/treasury-ig-probe-tax-request/index.html