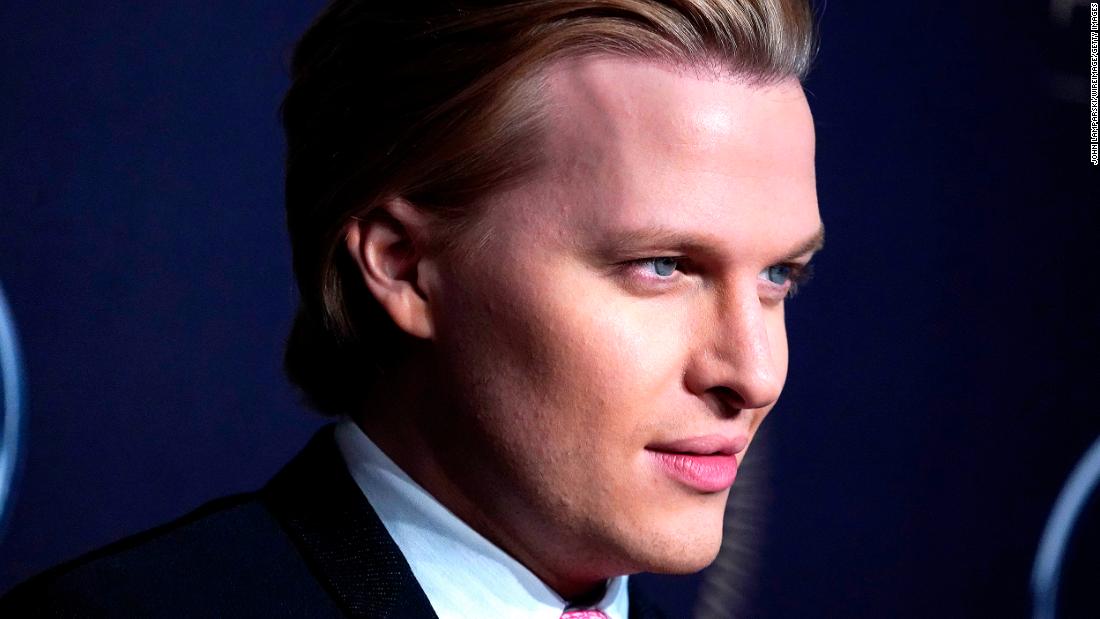 New York (CNN Business)According to Ronan Farrow's new book, The National Enquirer's top editor directed staffers to shred documents when the Wall Street Journal called for comment before publishing the first story about the Enquirer's "catch and kill" relationship with Donald Trump.
Howard "appeared to be in a panic," Farrow reports in his new book, titled "Catch and Kill," in a reference to the tabloid world practice of buying and burying stories.
The Journal's story came out on November 4, 2016, just a few days before the presidential election. The story revealed that the Enquirer's parent company, American Media Inc., "agreed to pay $150,000 to a former Playboy centerfold model for her story of an affair a decade ago with the Republican presidential nominee, but then didn't publish it."
The $150,000 payment to Karen McDougal, and another arrangement with adult actress Stormy Daniels, formed the basis for a campaign finance scandal that blew up after Trump took office.
American Media Inc. received immunity in exchange for cooperation in the investigation that ensued.
News accounts revealed that Howard and his boss David Pecker, the chairman of American Media, worked with Trump and associates, including Michael Cohen, to suppress embarrassing stories about Trump and promote stories that were favorable for him.
Speculation centered on what American Media might have kept in a notorious safe in the company's office. It turns out, Farrow writes, that the safe "was small and cheap and old."
But something inside the safe was destroyed after the Journal called that day, according to Farrow.
Without explaining exactly how he knows, Farrow writes that "a Trump-related document from the safe, along with others in the Enquirer's possession, had been shredded."
Amid increasing scrutiny of the tabloid's relationship with Trump, "Howard began swearing to colleagues that nothing had ever been destroyed, an assertion he maintains to this day," Farrow adds.
"Catch and Kill" hits bookshelves on Tuesday. CNN obtained an advance copy.
In response to CNN's request for comment about the allegations of shredding, American Media Inc. said that Farrow's reporting is "completely untrue."
"Mr. Farrow's narrative is driven by unsubstantiated allegations from questionable sources and while these stories may be dramatic, they are completely untrue," the company said.
Howard has hired a lawyer in relation to Farrow's book. The lawyer, Paul Tweed, said "we have advised Mr. Howard to make no further comment at this stage, while all legal options and jurisdictions are being considered."
Much of Farrow's book is about his reporting on Harvey Weinstein and how he claims it was stymied by NBC News, which the network has strongly denied. Farrow notes that American Media "struck a production deal" with Weinstein in 2015 and says Howard sometimes worked with Weinstein on "catch and kill" arrangements.
Read more: https://www.cnn.com/2019/10/14/media/ronan-farrow-american-media-national-enquirer/index.html