At Toronto, Cannes and beyond, a wave of buzzy debut film-makers grabbed critics attention we speak to four of them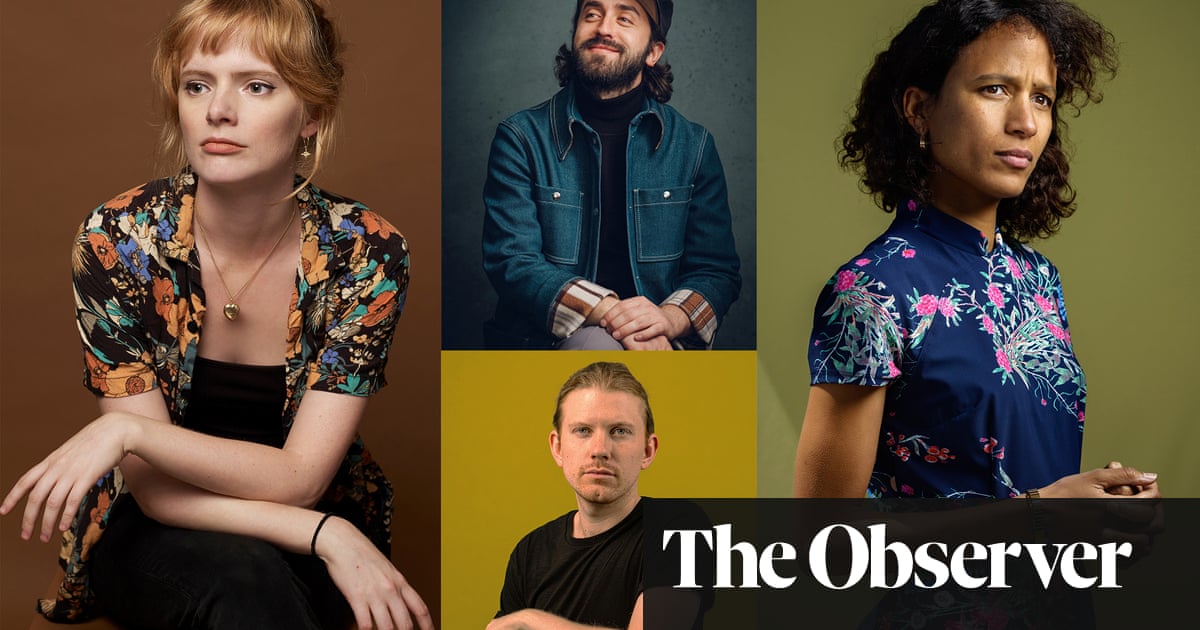 Its tough out there on the festival circuit for the newbie director. First-time film-makers frequently face an uphill battle getting noticed amid the noise and the circus of a film festival, and even more of a challenge securing distribution. Punters can be reluctant to take a risk on an unknown quantity in a festival schedule on a director whose name isnt instantly recognisable and whose CV contains perhaps only a couple of short films. But in fact, first features are often the most exciting films in a programme. Rather than coasting into a screening slot on the strength of a directors past successes, first features are chosen on merit. To be selected, a debut has to deliver something accomplished and memorable it has to be a forceful statement of intent.
If the stars align, a successful festival launch can lead to a film that woos both critics and audiences, providing a career springboard for the director and actors while also doing good business at the box office. Recent examples include Benh Zeitlins Beasts of the Southern Wild, which launched in Cannes 2012 and went on to earn four Oscar nominations; Jennifer Kents The Babadook and Jordan Peeles Get Out, first features that premiered to acclaim in Sundance 2014 and 2017 respectively and led to Peele winning an Oscar; and Lady Macbeth (Toronto, 2016), which introduced the incomparable Florence Pugh to the movie world.
It has been a particularly rich year for buzzy debuts breaking out at film festivals around the world. The trend started at Sundance, with Joe Talbots The Last Black Man in San Francisco claiming both a directing prize and the special jury prize. At Cannes a few months later, two first features claimed slots in the main competition: Ladj Lys propulsive Parisian crime drama Les Misrables won the jury prize and went on to earn Frances submission in the best foreign language Oscar category. Meanwhile Atlantics, a dreamy blend of supernatural drama and real-world commentary by actor and director Mati Diop, won the grand jury prize at Cannes and is the Senegalese Oscar submission.
In the vast Toronto film festival programme, its easy for the smaller films to get lost, but two British directors made their mark. Rose Glasss horror Saint Maud was a hit in the festivals popular Midnight Madness strand, while Nick Rowlands Ireland-set Calm With Horses established Rowland as a director to watch and lead Cosmo Jarvis (last seen in Lady Macbeth) as a star in the making. Toronto also premiered Sound of Metal, the fiction feature debut from Darius Marder which stars Riz Ahmed as a deaf rock drummer.
Theres something particularly thrilling about discovering a stand-out first film at a festival a sense that you are witnessing the beginning of a career that could go on to shape cinema for years to come. And on the strength of this years crop, the future of film is in good hands.
Rose Glass: No other medium has the capacity to put you in someone elses head as much as film
Read more: https://www.theguardian.com/film/2019/oct/20/meet-the-new-directors-who-lit-up-the-film-festivals