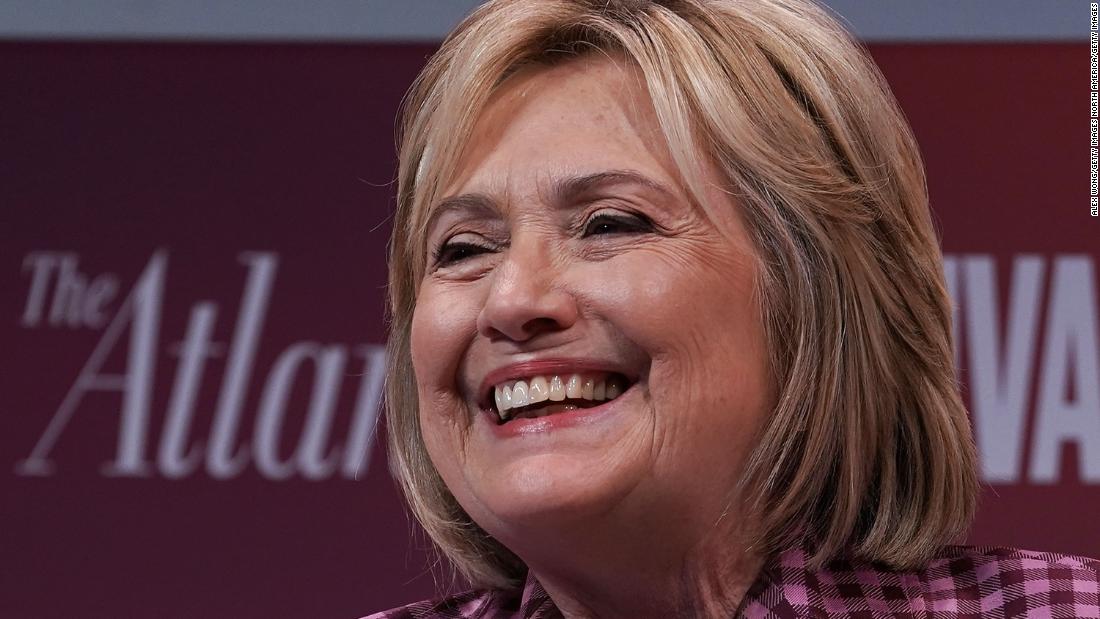 Washington (CNN)In the spring of 2000 amid a disastrously bad season, Boston Celtics coach Rick Pitino chided fans of the team for pining for a glorious past that wasn't returning. "Larry Bird is not walking through that door, fans," Pitino said of the legendary Celt in that now-infamous rant.
"With doubts rising about former Vice President Joseph R. Biden's ability to finance a multistate primary campaign, persistent questions about Senator Elizabeth Warren's viability in the general election and skepticism that Mayor Pete Buttigieg, of South Bend, Ind., can broaden his appeal beyond white voters, Democratic leaders are engaging in a familiar rite: fretting about who is in the race and longing for a white knight to enter the contest at the last minute."
Among the names mentioned as last-minute entries in the story include 2016 nominee Hillary Clinton, 2004 nominee John Kerry, former first lady Michelle Obama, Ohio Sen. Sherrod Brown, former Attorney General Eric Holder and former Massachusetts Gov. Deval Patrick.
All of whom are intriguing for one reason or another. And all of whom have their own weaknesses and potential hurdles if they did decided to run. And all of whom seem, at least at the moment, unlikely to suddenly change course and make a last-minute entrance into the 2020 race.

This hand-wringing, it's worth noting, is a quadrennial rite for Democrats. The party — or some element of the party — can always be found fretting as to the alleged weakness of the perceived front-runner for the nomination and voicing concern that unless something changes they could find themselves on the outside looking in, again, on the White House.

But the simple truth here is this: Hillary Clinton isn't going to suddenly leap into the primary. And even if she did, it's far from a guarantee that she would win. Ditto — and to an even greater extent — Kerry, Brown, Holder and Patrick. (Michelle Obama actually might be able to get into the race this late and win, but she ain't running.) The Iowa caucuses are now just 104 days away. And there are still 19(!) Democrats currently running for the Democratic nomination.

The Point: Wanting what you don't think you can have is an essential part of being human. But so is being underwhelmed if you actually got that thing you wanted so bad. Democrats pining for someone other than their current 2020 candidates would do well to remember that.
Read more: https://www.cnn.com/2019/10/22/politics/hillary-clinton-2020-possibility/index.html