The relentlessly upbeat entrepreneur believes efficiency and electricity could stop airlines worsening the climate crisis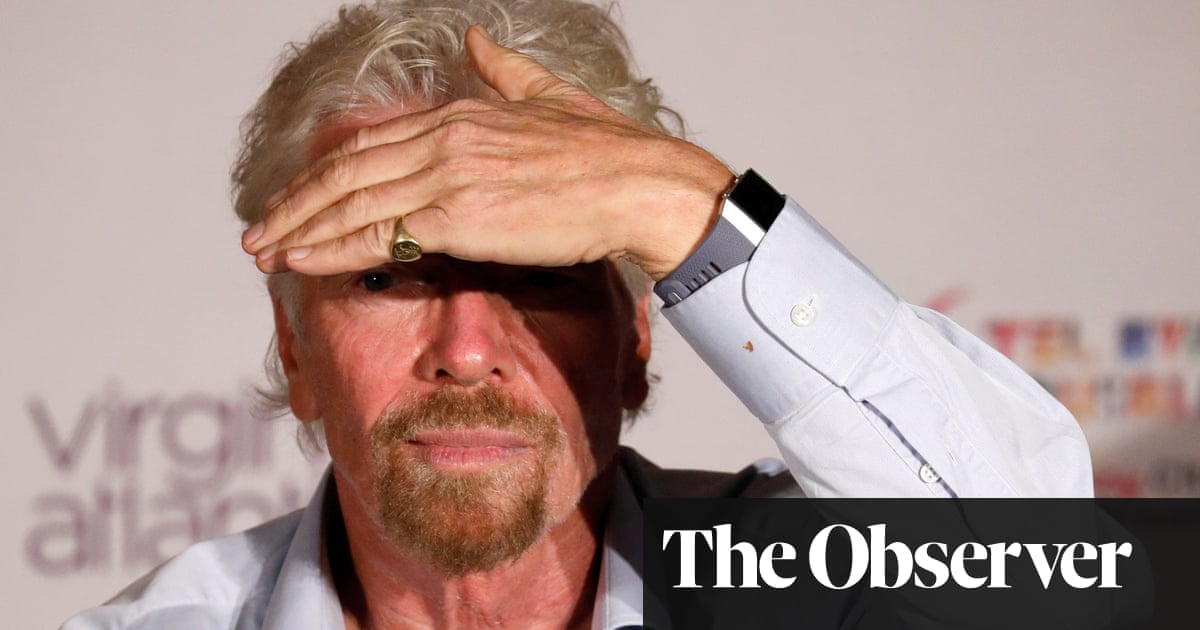 Life has been quite a trip for Sir Richard Branson so far, and this weekend will be no exception as he flies to the US from Tel Aviv via London with space rockets on his mind.
He is heading to Wall Street to ring the opening bell on the New York Stock Exchange as his spaceflight company, Virgin Galactic, becomes a listed company tomorrow.
Speaking to the Observer on board Virgin Atlantics inaugural flight from London to Tel Aviv last week, Branson revisited his long-delayed promise: Next year I hope to be floating in space.
There is a certain urgency. It is 35 years since he launched his airline, Virgin Atlantic, and Branson is contemplating his 70th birthday next year. While apparently he hasnt tired of hamming it up for the cameras, there is perhaps a little less spring in his step. But he remains Virgins rock-star draw on the Tel Aviv trip.
Brexit is a particular source of sadness. It must have become apparent to most people in the last three-and-a-half years just what a mistake it was, Branson says. In my ideal world there should be another referendum. If a soft Brexit happens, it wont bankrupt the country but it will be very sad for young people, who wont be able to live or work in these beautiful countries.
He attributes Thomas Cooks demise directly to the Brexit vote, Monarchs likewise, and Flybe we picked up for a pound. A hard Brexit would do irreparable damage to Britain, he says, but those airlines had already suffered too much from the 20% drop in the value of the pound. All their costs would have been in dollars maintenance, leasing, fuel and less people could travel overseas.
Virgin Atlantic is another airline failing to make a profit, but it is not in danger, Branson says. We are survivors. And its got the advantage of other Virgin companies: if the worst comes to the worst we can help it out, occasionally.
The airline is now backed (or controlled, rivals say) by US giant Delta. No question, Delta have been fantastic partners, says Branson, whose sale of his majority stake to Air France-KLM has yet to get full regulatory approval.
Expansion to new routes has been off the agenda until recently, but now Virgin is planning on growth: back to Mumbai, adding So Paulo in Brazil, as well as the new Israel route. Sensitivities are such that cabin crew were sent for cultural awareness training among the Jewish community in Golders Green, north London. Last year, the airline took Palestinian couscous off the inflight menu. Branson says he wasnt aware of the couscous controversy, but if it was done for political reasons, I would say it was a mistake.
Domestically, he remains animated by Virgin Atlantics push to engage the old enemy, British Airways, at Heathrow. Branson and Virgin have informally aligned with the airports management against BA to build the third runway and get more slots.
Our team punch above its weight out of Heathrow but BA should have a competitor that has 35-40% [of slots] at least Were going to fight our corner.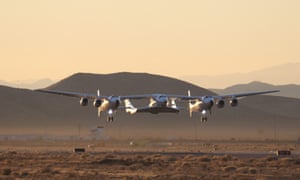 Read more: https://www.theguardian.com/business/2019/oct/26/richard-branson-aviation-can-be-carbon-neutral-sooner-than-we-realise