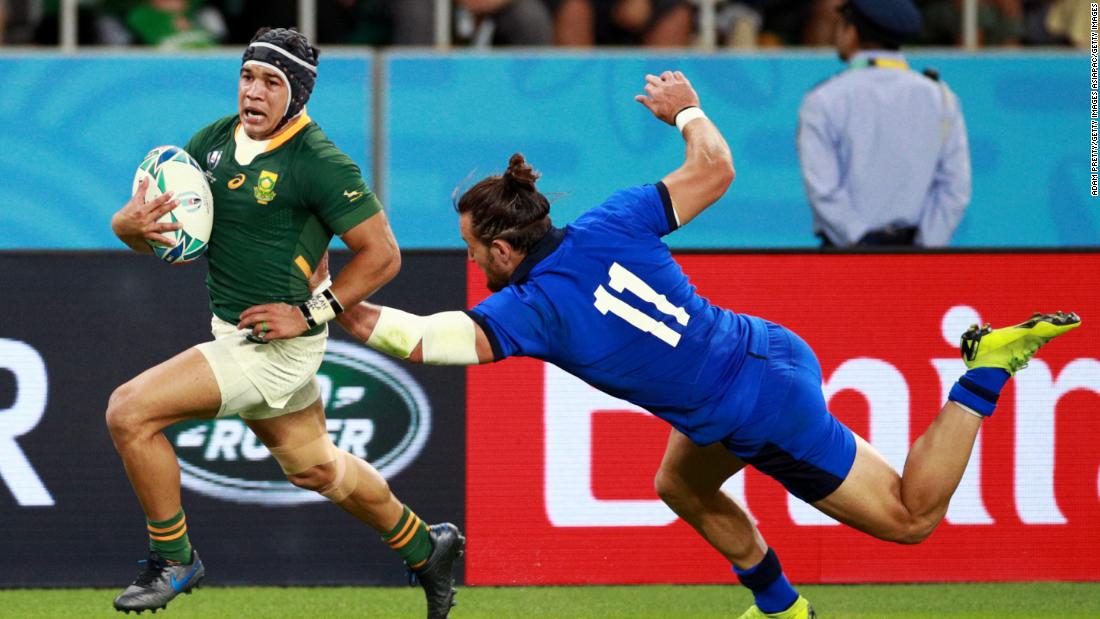 (CNN)The electronic camera pans throughout the South African Springbok rugby gamers as they stand shoulder to shoulder, singing their country's nationwide anthem. When ripped apart along racial lines, this is an ethnically varied group representing a nation. One physical function is common.
The cam continues to pan up until the lens' focus unexpectedly dips. Poking out from the bottom of the screen is the small Cheslin Kolbe.
At 5-foot-6-inches and tipping the scale at a relatively meager 176-pounds, Kolbe is a Hobbit amongst cavern giants. As was the case in the Lord of the Rings, this little person is a star of the program.