The Atltico Madrid forward discusses last years Champions League final, Twitter rumours and why she left Barcelona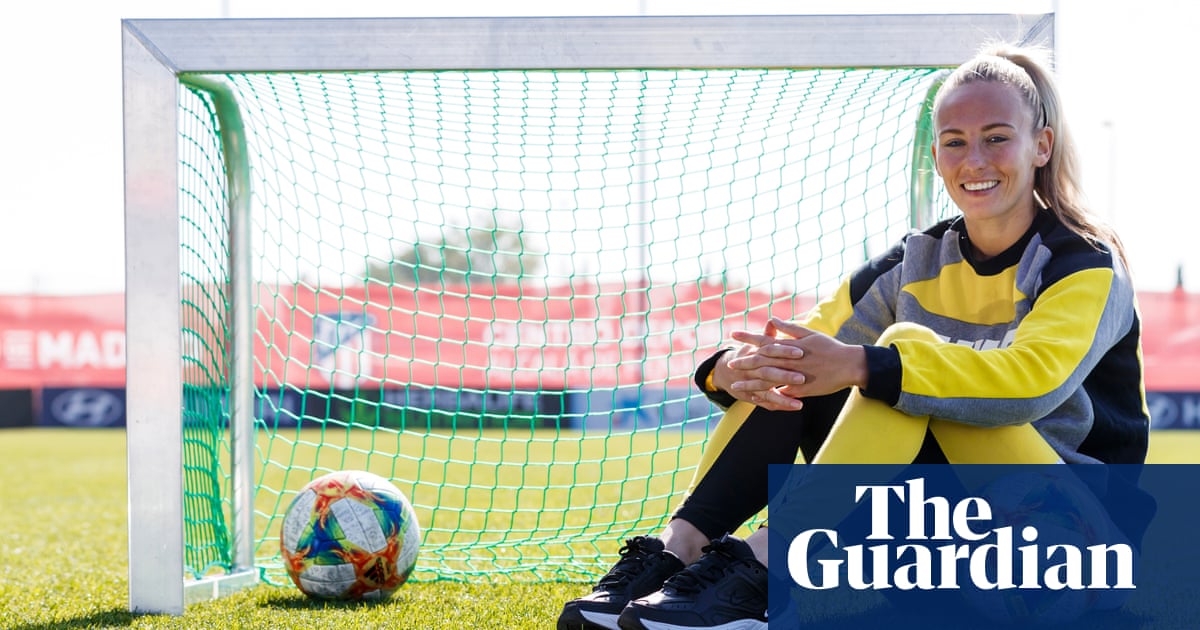 It hurt, Toni Duggan says, it hurt a lot. It remains raw, and serves as inspiration. All that time, all that effort, the expectation, and it was over before it had really begun. The England striker had reached her first Champions League final and so had Barcelona, her club, yet after five minutes in Budapest they were a goal down to Lyon, the competitions winners three years running. After 15, it was two. After 30, it was four. I wanted the ground to suck me in; you just want the game to end, Duggan says. Instead, there was an hour to endure, empty but for regret. There isnt an adequate word for it. It was so…, it was just like
You dont want that for womens football, you dont want that for yourself, to be part of that, Duggan says. Im a positive person. I was saying: were going to win it, were going to win it. I believed in the team, but when that happens against Lyon youve got a mountain to climb. On the pitch, I still had belief but its more anger and frustration and embarrassment. I watched Istanbul and that was a mountain too but Liverpool have history, theyve been in finals, won trophies. With Barcelona, it was new and Lyon have won and won and won and won and it was so easy. It was really difficult to take.
The family had travelled over and you feel so much like youve let people down. Naturally, people arent going to say that, but it was an amazing achievement to get there and one day Ill look back, but that day I was devastated.
Not everyone shared her tears. A lot of the Barcelona girls are young, 22, 23, and theyre getting selfies with their medal and stuff. Im not criticising: its amazing to reach a Champions League final at 22, make history for your hometown club, but I was in a different mind-set, she explains. Id been to semi-finals with City. I was always that close. Id been defeated by Lyon so much. And I felt this was the day. I just felt it. And it wasnt. I dont know, maybe my expectations were higher. I was so upset. They were trying to console me: dont worry, weve done well, but I was in a different place.
Soon, she really was: a different city, a different club, but the same aim. On Wednesday, Atltico Madrid, the club Duggan joined this summer, domestic double winners last season, face City in the round-of-16 second leg having drawn 1-1 in England. The girls want to create history, reach the next round for the first time. I cant wait, she says. A big part of signing for Atltico was the Champions League. There were other clubs interested, good offers, but they werent in it.
One was Manchester United, they said. That literally just stemmed from Twitter, Duggan laughs. Abbie McManus and Mary Earps, good friends, signed and it just grows and grows and grows and grows, but I was never close to signing. It was [weird]. People assumed because theyd seen it on Twitter. Ive never really been in that position before: I dont think womens football itself has. When I was at City, there was this thing about me going out with Sergio Agero and I was like: this is news to me. Honestly, its like: God bless the mens players because they get it every week. Oh my God. I just laughed it off.
Its the easy option to go home: my familys there, boyfriend, friends. Thats the thing people dont realise. The men can bring the family over. Its easier financially. Id love that opportunity; Id probably be in Spain my whole career. But [the salary] doesnt allow it. Therell be a time I go home: my mum wants me to already. But its a nice lifestyle, too. I was speaking to [Kieran] Trippier and he said the same. I played in England, at the top level, for years and won everything. Im glad I took this opportunity. Spains an amazing place to play.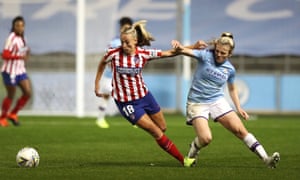 Read more: https://www.theguardian.com/football/2019/oct/29/toni-duggan-interview-atletico-madrid-manchester-city