The Amazon bosss much admired octopus swimwear is part of a mens style revolution launched from Silicon Valley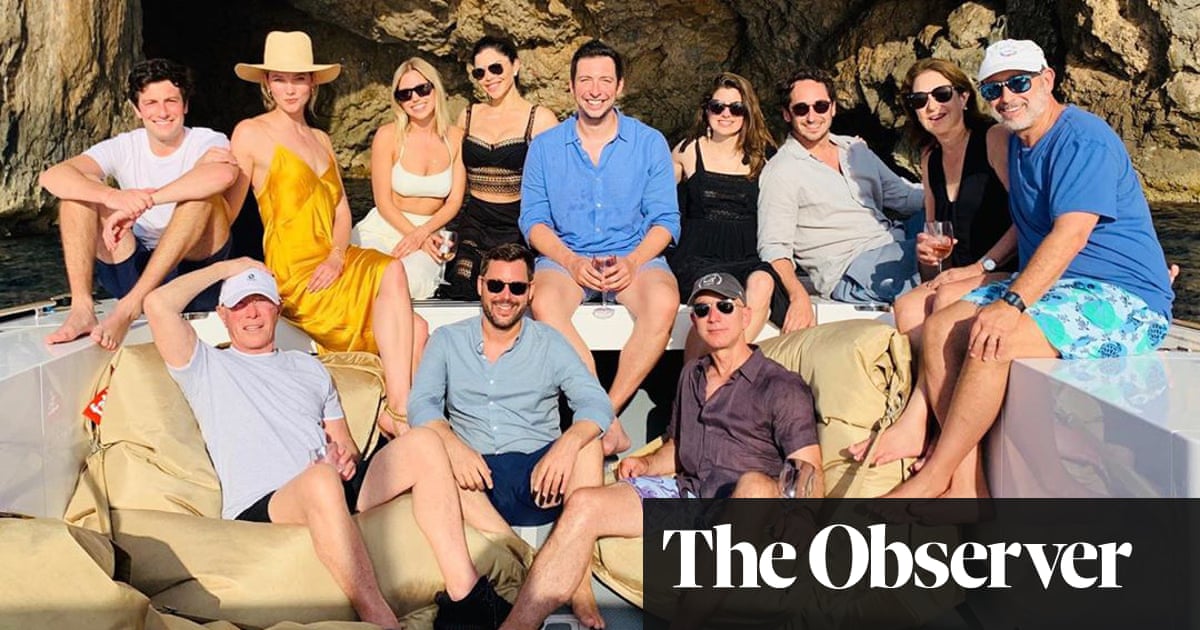 Jeff Bezos: famous founder of Amazon, baldest billionaire in the world and now an unlikely mens style icon.
A pair of his swimming trunks have become one of the most searched for menswear items, according to website Lyst in its ranking of the most Googled clothing items of the season. Their popularity 4,000 searches and counting may surprise some; the aquatic design by French luxury label Vilebrequin (featuring several lilac octopuses intertwined against a lighter background) is 1% Ahoy Agenda and 99% Dad, youre embarrassing me.
Bezos was pictured in the trunks aboard David Geffens yacht (supporting cast: supermodel and Taylor Swifts ex-bff Karlie Kloss, Goldman Sachs CEO Lloyd Blankfein) and strolling around Saint Tropez with girlfriend Lauren Sanchez (credits: So You Think You Can Dance, regular on People magazines Hot Bodies list).
Bezoss outlandish octopus shorts, ideal for cavorting on a superyacht, make a real statement, Lysts Katy Lubin says. The look has resonated with shoppers who, no doubt, aspire to Bezoss bold choices in both swimwear and in business.
Dressing like one of the 1% is part of the growing trend for luxury global traveller style. Featuring the likes of Bottega Veneta leather sliders, Loewe beach mats and a kaftan from Marrakshi Life, its a look straight out of a Bond villains Instagram story.
The whole holiday, resort and travel area of menswear has been growing steadily, says Fiona Firth, buying director at Mr Porter. She adds that, along with Vilebrequin, sales of luxury swimwear by Off-White and Orlebar Brown have soared.
I think men now understand and appreciate a broader perspective on dressing in different climates and for different occasions its not just about a pair of swimshorts, says Damien Paul, head of menswear at Matchesfashion.com.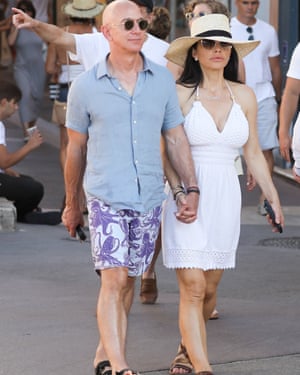 Read more: https://www.theguardian.com/fashion/2019/nov/02/jeff-bezos-shorts-tech-bro-fashion