The billionaire is also an interviewer in July, Mike Pompeo told him something about the president that seems newly significant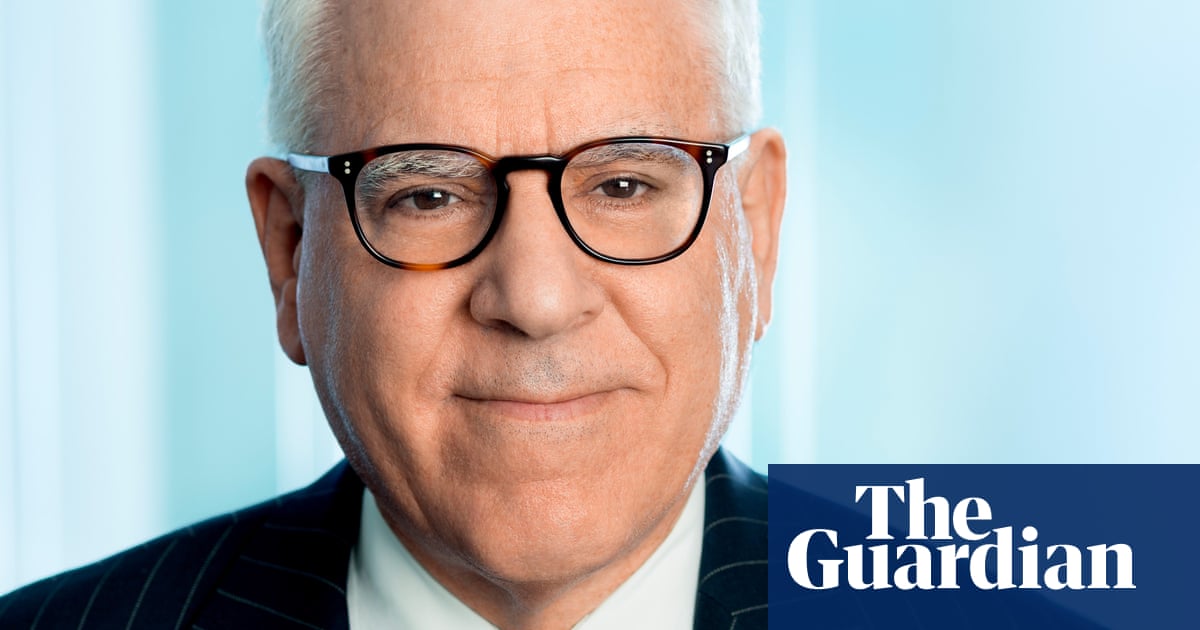 At the Economic Club of Washington DC, one day in July this year, David Rubenstein asked Mike Pompeo a question. When working with Donald Trump, the billionaire philanthropist-cum-interviewer asked the secretary of state, what is the process by which decisions are made?
Pompeo said there was a very robust National Security Council process, and that when meeting the president, he always brought a one-page summary, at the very least, that says, Heres the outline of what it is that I think are the priorities now.
And then he said something else: Trump is very focused on where the money is, and how we use economic leverage to achieve our diplomatic ends.
The interview took place on 29 July 2019. That was four days after Pompeo and other senior aides sat in on a call between Trump and Vlodymyr Zelenskiy, the new president of Ukraine.
Whether Trump asked Zelenskiy to carry out investigations of his political rivals in return for the release of nearly $400m in military aid, and whether that would constitute a serious abuse of power, is now the key issue in the impeachment inquiry.
On a rainy Halloween in New York City, in a 33rd-floor conference room at the Carlyle Group, the investment giant Rubenstein co-founded, the interviewer sits down to be interviewed.
At the same time, in Washington, on Capitol Hill, House Democrats are passing a vote to formalise the impeachment process.
I read him Pompeos quote.
I hadnt gone back and read that transcript since I did the interview, Rubenstein says, and you just pointed out something I hadnt focused on.
I guess thats revealing in the way its put.
Rubenstein is not a journalist but he spends a great deal of time interviewing politicians and leaders. He is not a historian, but he spends a great deal of time interviewing historians. Which is why were here.
Rubenstein still chairs the Carlyle Group and according to Forbes is worth $3bn and change. But for some time he has been practising what he calls patriotic philanthropy.
Most visibly, that means buying historic documents (Magna Carta, the Declaration of Independence, the Emancipation Proclamation) and restoring important sites (the Washington Monument, Monticello, the Lincoln Memorial). Two days before we meet, he announces $10m for the Jefferson Memorial in Washington.
Less visibly, and in the vein of his interviews for the Economic Club and Bloomberg and PBS, Rubenstein hosts congressional dialogues. At the Library of Congress, a bipartisan audience of representatives and senators mingles, dines and listens as Rubenstein interviews selected master historians.
Now comes a book, The American Story, which reprints 16 such discussions and aims to raise money for the librarys literacy programmes. The subjects and experts range from Washington, Jefferson and Lincoln (Jack D Warren, Jon Meacham, Doris Kearns Goodwin) to Lindbergh, King and Nixon (A Scott Berg, Taylor Branch, Bob Woodward).
The title is appropriate: this is history with the emphasis on story, clubbable rather than scholarly but not overly so. The interviews are readable, revealing, even surprisingly funny. Turn one page and HW Brands is revealing to an audience at least part-Republican Ronald Reagans lack of warmth to his children and failing memory while in the Oval Office. Turn another and Berg is detailing how Charles Lindbergh managed his solo Atlantic flight without recourse to a toilet.
Turn another, and Rubenstein is asking Jay Winik about Hitler: Whats with that moustache? As an interview technique, its idiosyncratic and not particularly hard-hitting, but its often productive.
What I do when I do an interview, he says, is I always read the book or do a lot of research in advance. I write down the questions and then I kind of memorize the questions and I kind of have a logical way of doing it. And so if I have 35 questions, Ill probably remember 32 or 33 and nobody will know but me that I forgot one.
But also I think it helps with the eye contact. See, when you have a piece of paper, my theory is you look down. The second you look down, youve lost the eye contact. Its less a conversation, more like an interview. Thats why I do it that way, but everybody has their own style. Thats just mine.
True enough. My own research shows Rubenstein will devote the first part of any interview to interviewing his interviewer himself. Before I switch on the recorder he has established that I come from a city, Leeds, where he has ancestors thanks to an influx of Ukrainian Jews in the early 20th century.
The questions keep coming. Being quizzed by a titan of business, it turns out, is an unusual experience indeed.
Ask Bob Woodward. The great reporter sat down with Rubenstein to discuss Watergate, of course, but also what came after: Nixons final days, George W Bush and 9/11, Barack Obama, Afghanistan and Iraq.
They also talked about the time Woodward got a scoop on a memo written by a young aide in the Carter White House: Rubenstein.
I remember it very clearly, he says. I would write a memo and I would put my bosss name on it typically, but I might have had my name on this one as well. And this is what the essence of it was
Carter went to Asia. He was going on the flight back to spend a day or two in Hawaii, recuperating. And the essence of it was [me] saying that, We got gas lines here, its terrible. You shouldnt really spend time in Hawaii, it wouldnt look good. Just fly all the way back and you should know that the gas lines are a big problem and we need to blame the appropriate people, and lets blame Opec for it.
He sent the memo to Carter, he says, and then somebody, I guess, didnt like the memo. And they leaked it to Bob Woodward.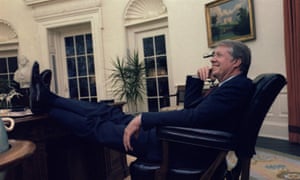 Read more: https://www.theguardian.com/us-news/2019/nov/01/david-rubenstein-interview-trump-the-american-story