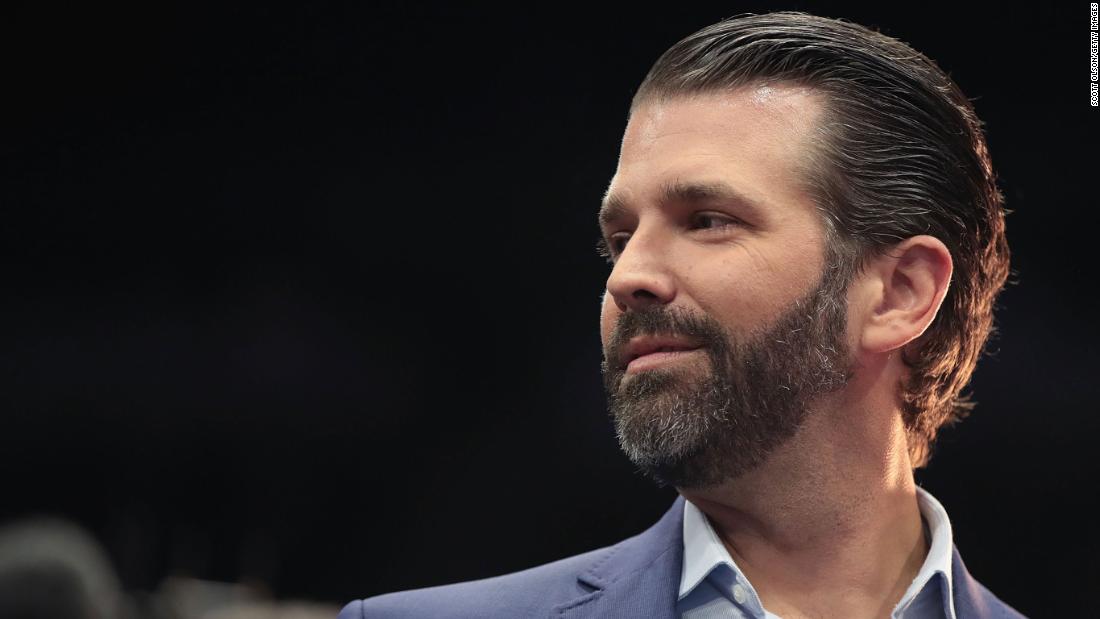 Washington (CNN)Donald Trump Jr. says in his forthcoming book that he "almost felt bad" for Robert Mueller, mocking the former FBI director and special counsel's July testimony before Congress, according to The New York Times.
According to a
description of the book
, the President's eldest son "will expose all the tricks that the left uses to smear conservatives and push them out of the public square." The Times reports Trump Jr. writes that Democrats put Mueller before Congress "so he could stutter and babble his way through five hours of testimony."
CNN has reached out to a spokesman for Mueller for comment.
Trump Jr. was a focus of the special counsel investigation into his father's presidential campaign and connections with Russia for his role in a June 2016
meeting at Trump Tower
with a Russian lawyer
for "dirt" on Hillary Clinton
, his father's 2016 presidential opponent.
The special counsel did not find evidence to charge any Americans with conspiring with the Russians, though prosecutors have alleged that Russian government actors broke US law as they attempted to help Donald Trump in the 2016 election. Mueller found several instances when associates of Trump had been in touch with Russians in 2016, and documented how campaign officials had realized that then-candidate Trump could benefit from the Russians' efforts.
"While this report does not conclude that the President committed a crime, it also does not exonerate him," the report said.
Read more: https://www.cnn.com/2019/11/02/politics/donald-trump-jr-book-robert-mueller/index.html