Justin Bieber is taking some well-deserved heat this weekend over a remarkably short-sighted ploy at getting talent to star in an upcoming music video on the cheap.
Miss Fame, a star on Ru Paul's Drag Race, revealed on social media that the Baby singer's team had offered her $500 to work on a video for the pop star's as-yet unannounced new single. Only, the $500 didn't include anything else (like, uhhh, travel costs), and producers were apparently expecting her to spend her own money to style herself and prepare for the shoot, as well. WTF?!
Miss Fame uncovered the paltry proposal for the public to see by sharing the story with her followers on Instagram, posting several different screenshots calling out the Canadian pop star and his team for what appears to be their remarkably cheap ways. In one message, she criticized them over what she said was a "shallow" attempt at LGBT+ representation, and added more (below):
"To @justinbieber team, if you want to involve LGBTQIA+ Artist in a JB music videos, I suggest respectable compensation/rate for their (mine) time & talent. I can't pay my rent off of the 'honor' or 'experience.' $500 wouldn't cover a flight from NY to LA & not offering to pay for hair & styling means you expect that all to be included."
Amen!!! Very well said about working for "experience," and "exposure," and how that's all actually bull s**t!!!
Miss Fame continued with more, too, adding another message in a follow-up Stories slide, as you can read in part here:
"You do not have permission to tokenize my talent, my queerness is not a trend. Respect people and celebrate what they contribute. If you request my services, pay my rate. This is directed at all brands, houses, industries that are attempting to look good for the gay dollar but not actually investing in us."
Amazingly said!
Here are all three pertinent screen shotted images, where Miss Fame calls out the Biebs and reveals some of the not-so-glamorous inner-workings of the music industry (below):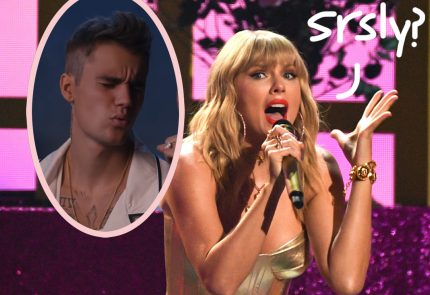 Read more: https://perezhilton.com/justin-bieber-music-video-drag-race-miss-fame-controversy/