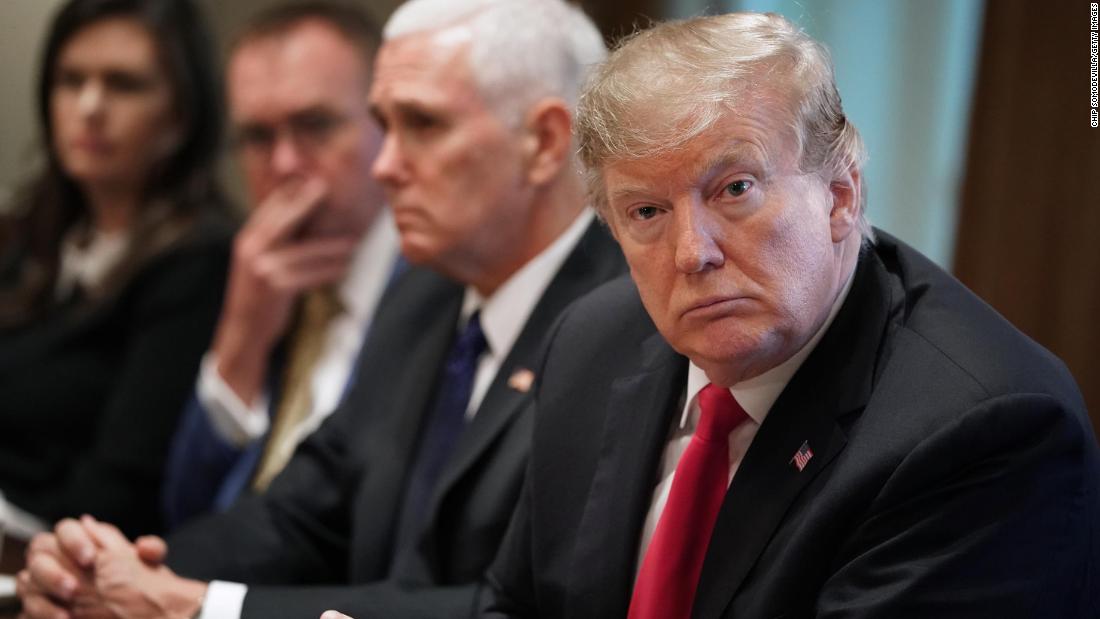 (CNN)The Democratic-led House Ways and Means Committee is weighing whether to depose a whistleblower who alleged political interference in the presidential audit program, according to a source familiar with their thinking.
While the focus in Washington has been on
the whistleblower complaint
at the center of the impeachment probe, House Ways and Means staff has been working to verify another whistleblower complaint from the summer that there was political influence exerted over the Presidential audit program.
According to a source familiar with the committee's work, there are ongoing discussions now about whether to bring that individual in for an interview in an executive session of the committee.
Another factor Democrats are weighing is that any deposition would include both Republican and Democratic members who could grill the individual. The original complaint centered around the presidential audit program, which is not enshrined in law, but is a precedent that every President and Vice President's tax returns are audited when they assume office.
The House is not the only chamber the whistleblower has communicated with. According to a source familiar, the person also had been in contact with the Senate Finance Committee. The whistleblower has communicated with both Republican and Democratic staffers on the committee and was asked to come back for a follow up after raising serious concerns.
The Washington Post
was the first to report that the whistleblower had spoken to staff of Sen. Ron Wyden of Oregon, the top Democrat on Senate Finance. In a statement to CNN, Wyden declined to confirm his staff had spoken with the whistleblower.
"I am aware of public reports of a whistleblower complaint related to the mandatory audit program of the President and Vice President," Wyden said. "Because any discussion of this matter may implicate section 6103 privacy requirements or whistleblower protections, I cannot comment further on the matter."
The House's interest in potentially deposing the whistleblower comes as House Intelligence investigators are focused on their impeachment inquiry. A source familiar with Ways and Means' activities emphasized that their investigation isn't connected in any way to the House's overall impeachment push. Still, the interest by both Senate and House investigators in the IRS whistleblower reveals that the issue isn't going away.
Details about the Presidential Audit program are scarce, and the program is at the center of the House Ways and Means case. The committee's chairman, Rep. Richard Neal of Massachusetts, has argued he needs the President's tax returns to ensure the Presidential audit program is working without political influence.
Read more: https://www.cnn.com/2019/11/18/politics/house-ways-means-irs-whistleblower/index.html