Discoveries near Saqqara necropolis shed light on ancient use of animals in worship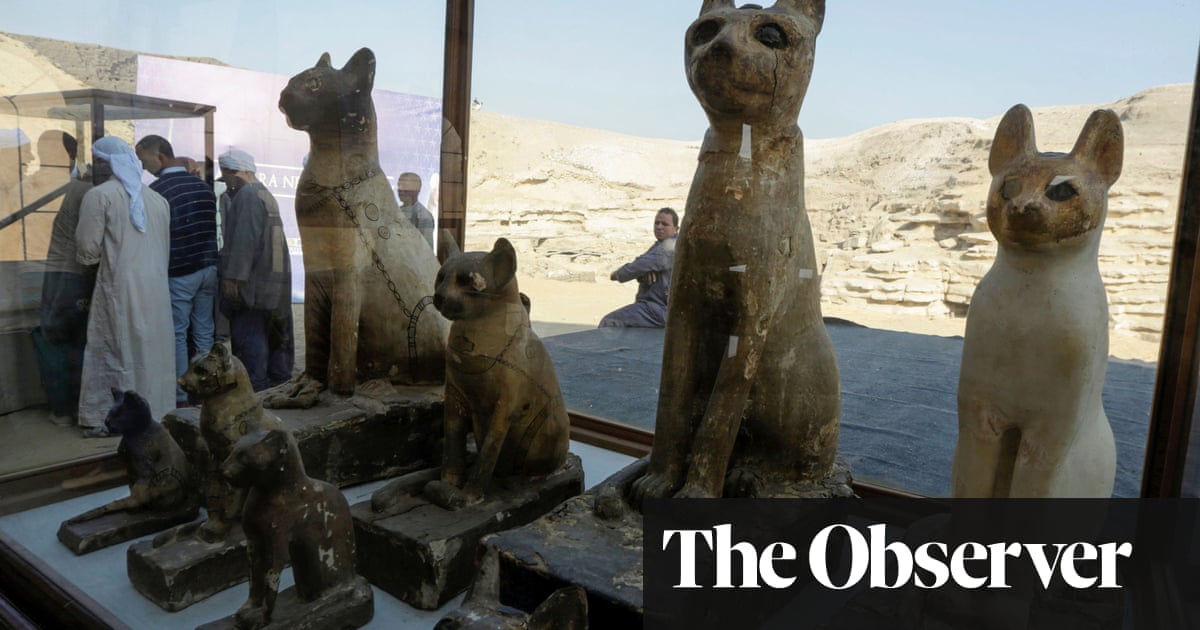 A rare discovery of mummified big cats, cobras and crocodiles has been unveiled by Egyptian authorities.
Egyptologists are thrilled at the cache, which includes dozens of mummified cats, 75 wooden and bronze cat statues, mummified birds, and an enormous mummified beetle three to four times the normal size.
Egyptian officials hoped that the announcement would help to boost the countrys image abroad, and encourage more tourists to return. Its wonderful promotion for Egypt, said Khaled El-Enany, Egypts antiquities minister.
Of five large mummified wildcats, two have been identified as lion cubs; the remaining three will be analysed to determine their species.
If its a cheetah, a leopard, a lioness, a panther whatever, it will be one of its kind, said Mostafa Waziry, the head of Egypts Supreme Council for Antiquities.
The mummified large cats were found close to the remains of an adult mummified lion discovered beneath the Saqqara necropolis in 2004, and provide more information about the ancient Egyptians use of animals in worship.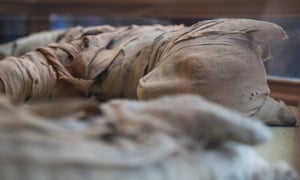 Read more: https://www.theguardian.com/science/2019/nov/23/mummified-lion-cats-rare-finds-egypt-saqqara-animals