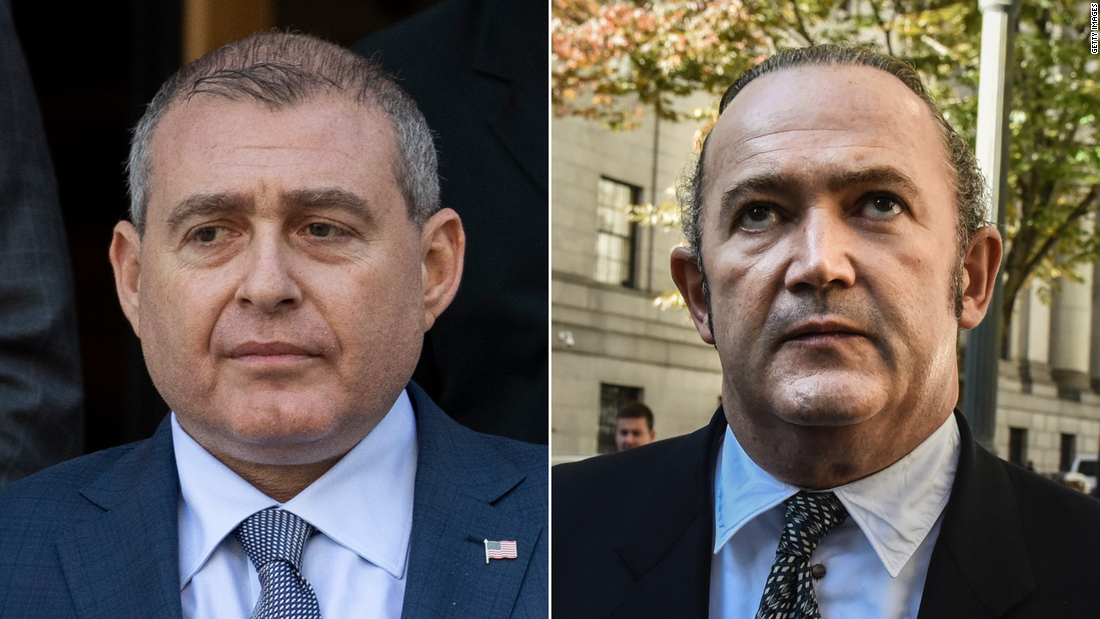 New York (CNN)Federal prosecutors in New York are "likely" to file additional charges in the case against associates of Rudy Giuliani who have been indicted for campaign finance violations, prosecutors said in court Monday, even as one defendant, Lev Parnas, is seeking to cooperate with a related congressional inquiry.
The defendants are "under investigation for additional crimes," Zolkind said.
Of the four defendants, only Parnas attended the proceeding. All have pleaded not guilty to the charges in the indictment, which alleges they funneled foreign money into US elections and participated in a scheme to oust the US ambassador to Ukraine.
Though prosecutors declined to disclose any additional details about a possible new indictment, they have sent subpoenas indicating they are pursuing criminal charges that include conspiracy, obstruction of justice, campaign finance violations and money laundering,
CNN has reported
.
Prosecutors are also investigating Giuliani himself, a probe that includes an examination of Parnas and Fruman's relationship with him, whether he has conducted illegal foreign lobbying and his Ukrainian business dealings. But Giuliani's name — and that of his client, President Donald Trump — went unmentioned during the hourlong hearing Monday.
The actions of Parnas and Fruman in particular, however, have potential implications for both Giuliani and Trump, because the Soviet-born businessmen's alleged scheme overlaps with the
House impeachment inquiry.
Parnas' lawyer, Joseph Bondy, told the judge that his client "has indicated that he wishes to comply with the House Intelligence subpoena," and asked prosecutors to give him copies of material they took from Parnas for their case, so that he can turn it over to Congress.
Both US District Judge Paul Oetken and prosecutors told Bondy they expect to make that material available to him.
The evidence against the men appears to be extensive.
Agents seized a total of 29 electronic devices from the four defendants, with some phones taken upon their arrest and others seized from their homes, along with computers and one satellite phone obtained from Fruman's residence, prosecutors told the judge.
Prosecutors are also reviewing "well into the thousands" of files and nine gigabytes of data obtained from subpoenas of phones, banks, internet providers and witnesses as part of the discovery process, they told the judge, as well as numerous search warrants and affidavits for email accounts, iCloud accounts, electronic devices and physical premises.
Gerald Lefcourt, an attorney for Kukushkin, who was charged with funneling Russian money into state elections, raised the possibility that prosecutors had obtained information that they were using in the investigation from intelligence wiretaps.
Zolkind said he couldn't comment on whether there were intercepts and said only that the government is not relying on such an intercept or "information derived from such an intercept."
Lefcourt said that if there are intercepts of his client speaking with foreign nationals or Ukrainians that were not court-authorized, he would have a right to try to block it from the case. "Maybe somebody was told to look at this or that" without a judge's approval, he said, adding: "That would be tainted."
Read more: https://www.cnn.com/2019/12/02/politics/lev-parnas-igor-fruman-rudy-giuliani-hearing/index.html