The California senators campaign began with a huge rally in her home state but factional infighting and lack of a clear message took their toll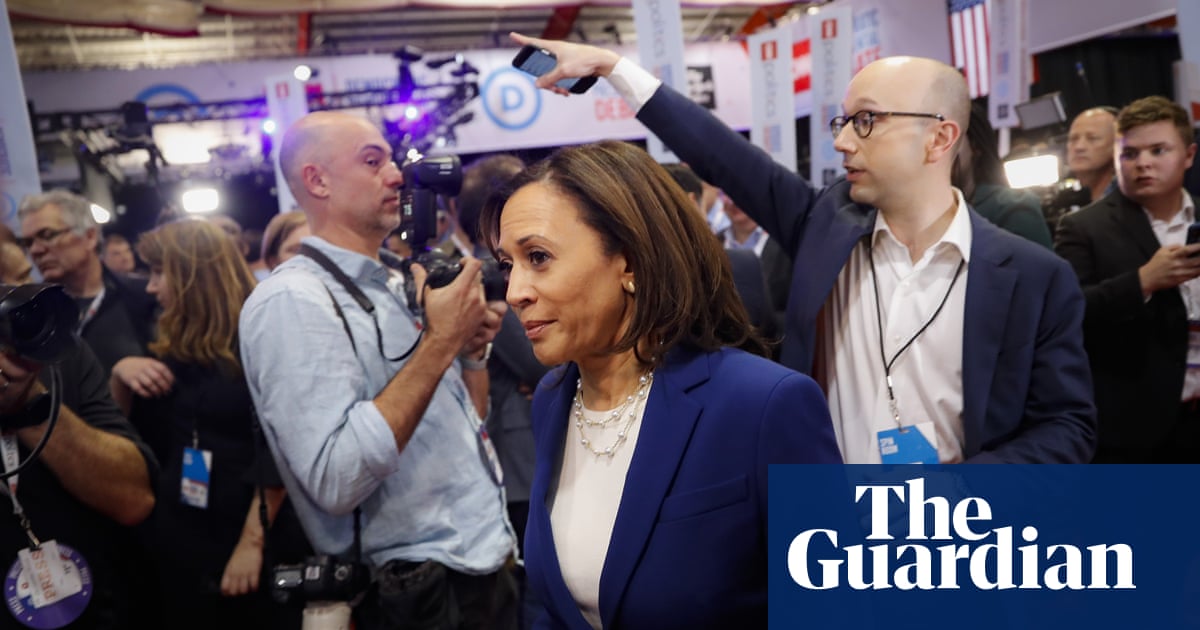 Newspaper editors infamously prepare obituaries before their subjects have died, keeping them ominously in reserve until the moment of truth.
The writing was on the wall for Senator Kamala Harris last week when both the New York Times and Washington Post published political obituaries about a campaign in disarray.
The death of the dream that a woman of colour could become the next US president was officially pronounced at 1.19pm on Tuesday in an email to supporters with the subject heading: I am suspending my campaign today.
Harris was the biggest name so far to withdraw from a crowded and volatile 2020 presidential race. When she launched her campaign at an outdoor rally in Oakland, California, in January, few in the crowd of more than 22,000 people could have guessed that she would be gone before Pete Buttigieg, mayor of South Bend, Indiana, or Andrew Yang, a tech entrepreneur and political novice.
In fact that rally was the high point. There was never a better moment in the Harris campaign. Apart from a classic debate soundbite, it was all downhill from there for a candidate whose campaign succumbed to factional infighting and whose lets have a conversation mantra was ill-suited to the political moment.
Read more: https://www.theguardian.com/us-news/2019/dec/03/kamal-harris-campaign-analysis-democrats-2020