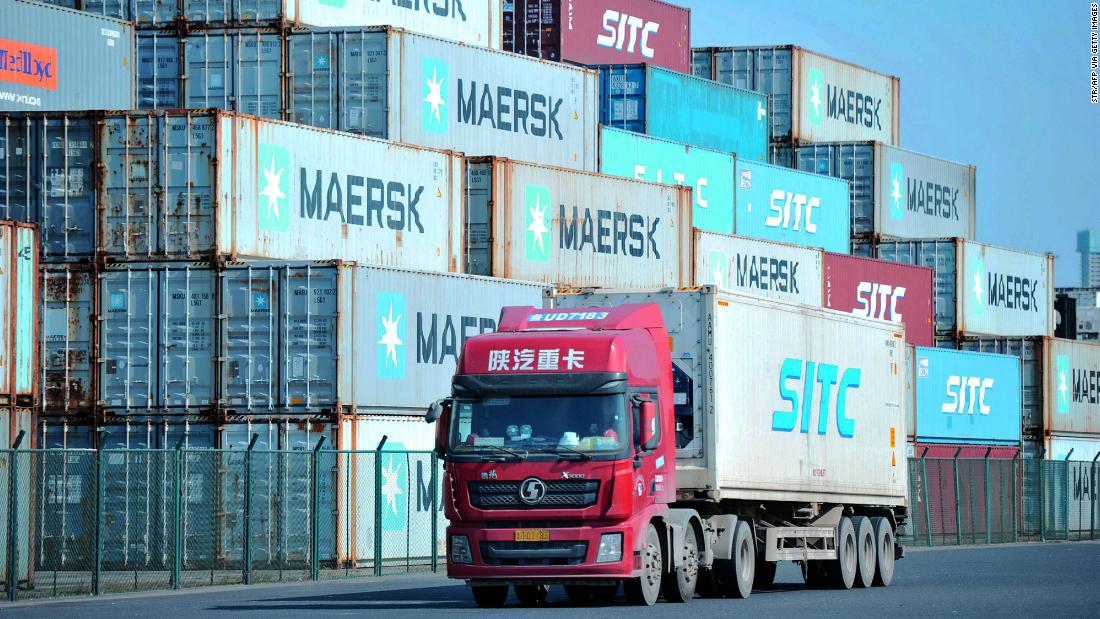 London (CNN Business)Happy Sunday. A version of this story first appeared in CNN Business' Before the Bell newsletter. Not a subscriber? You can sign up right here.
President Donald Trump said this week that it might be better to wait until after the 2020 US presidential election to strike a deal with China. That assessment came just a week after he said negotiations were in their "final throes."
Investors should by now be wise to jawboning from the White House. Yet the consensus is that both countries are in fact moving toward a deal. Beijing offered a concession on Friday that may prove pivotal, pledging to reduce tariffs on US soybeans and pork.
"The deal is close. It's probably even closer than in mid-November," White House National Economic Council director Larry Kudlow told CNBC on Friday.
It's worth stepping back to consider two important points:
It's still not clear what a "phase one" deal would cover, and the details really matter.
Even if an agreement is reached, tariffs will still be higher than before the trade war started.
According to Neil Shearing, group chief economist at Capital Economics, the average US tariff on imports from China has risen from 3% at the start of 2018 to 21%. Even rolling back all the tariffs imposed in September would only take the average down to 18%.
Here's Shearing with the big picture:
"The fact that both sides have had to resort to a 'phase one' deal in the first place underlines just how difficult it is proving to address more fundamental issues such as industrial policy, technology and intellectual property that will form part of 'phase two.' "
"The trade war isn't ending, it's merely shifting away from a narrow focus on tariffs and towards broader issues around technology, investment, industrial strategy and security."
A crucial election looms in Britain
On one side of the election is Prime Minister Boris Johnson, who has promised to quickly take the United Kingdom out of the European Union if voters return him to Downing Street. A majority for Johnson's Conservatives could break the political logjam that has caused more than three years of uncertainty over Brexit.
But the agreement he's struck with the European Union would erect significant trade barriers for companies operating in the United Kingdom, reduce growth and leave the country poorer. Johnson claims he can negotiate a free trade agreement with Brussels before the end of 2020, but experts doubt a comprehensive deal can be done so quickly.
His main opponent is Labour's Jeremy Corbyn. On his wish list: nationalize major utilities, bring about a 32-hour work week, give 10% of corporate shares to workers, increase the power of unions and freeze the retirement age at 66. Labour has pledged to finance higher spending with big tax hikes for corporations and Britain's wealthiest 5%. On Brexit, Corbyn supports a second referendum that includes an option to remain in the European Union.
"We agree that a Conservative majority is the best outcome for UK assets and the economy's near-term prospects," said analysts at Capital Economics. But the economic upside is limited.
"A fiscal stimulus, some recovery in global growth and the risk of a no deal Brexit being postponed to the end of the year will probably allow growth to pick up a bit. But we now think the increase will be more limited," they added.
Up next
Monday: German trade data; Japan GDP
Tuesday: German ZEW survey, China inflation
Wednesday: US Federal Reserve decision; US inflation data
Thursday: ECB decision; UK general election; Eurozone industrial output; German IFO business climate index
Friday: US retail sales
Read more: https://www.cnn.com/2019/12/08/investing/stocks-week-ahead/index.html