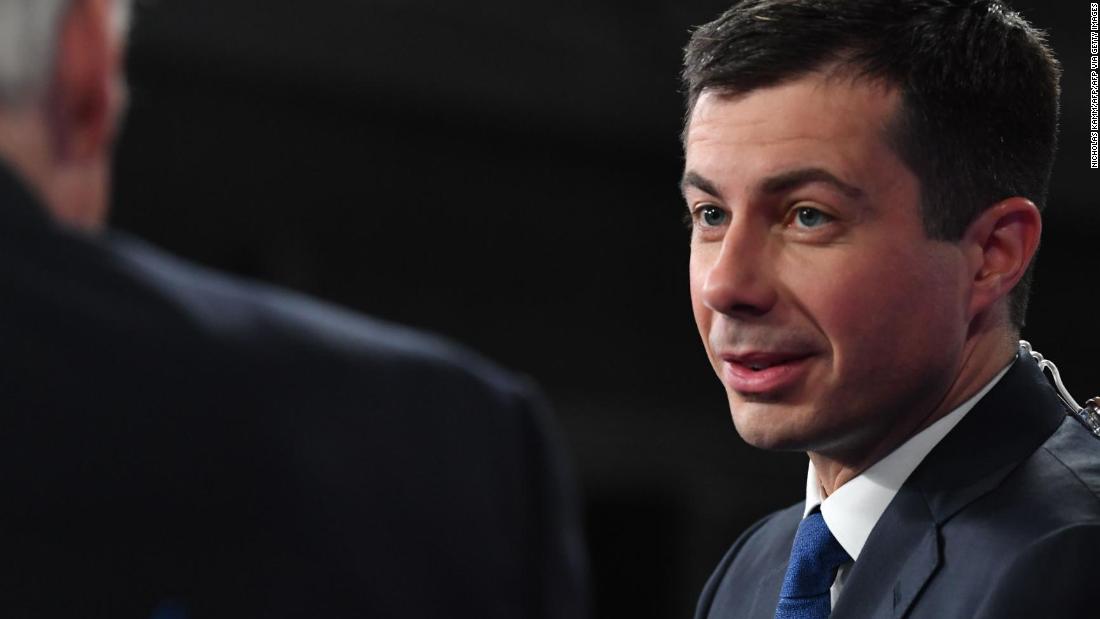 Pittsburgh (CNN)Pete Buttigieg's presidential campaign on Friday released a list of its bundlers following weeks of trading barbs with Massachusetts Sen. Elizabeth Warren over campaign transparency.
Former bundlers for Hillary Clinton and Barack Obama's campaigns, as well as a former Obama administration defense official, were among those listed in Friday night's release. In a statement, the campaign claimed it was being transparent.
"As it has in the past, the campaign is making public the names of people who have raised at least $25,000 for the campaign, a threshold lower than both of the previous two Democratic nominees for president," the campaign said.
The statement continued, "In addition to releasing these names, which no other current campaign has done, Pete has also opened his fundraisers to the press. He has made public 12 years of tax returns, he has held three multi-day bus tours with reporters that were completely on the record, and he has committed to restoring daily press briefings in the White House."
Buttigieg's campaign last updated its list of bundlers in April. Friday night's release comes after weeks of sustained sniping between Buttigieg's and Warren's campaigns, and less than two months before the first-in-the-nation Iowa caucuses.
Warren hit Buttigieg for holding closed-door fundraisers last week in Boston, telling reporters, "The mayor should be releasing who's on his finance committee, who are the bundlers who are raising big money for him, who he's given titles to and made promises to, and he should open up the doors so that the press can follow the promises that he's making in these big-dollar fundraisers."
For his part, Buttigieg has responded to criticism by
opening his fundraisers to a press pool
and by
disclosing his clients
and details of his work from his time at the elite consulting firm
McKinsey
, which has been scrutinized following a report it helped US Immigration and Customs Enforcement implement President Donald Trump's immigration policy on the US-Mexico border. The company has
released Buttigieg
from a nondisclosure agreement.
He's also pushed Warren on the issue of transparency, calling on her to release her tax returns from her time in private law practice. Warren has responded by
releasing financial documents
detailing income, but not tax returns, from her time in the private sector.
Buttigieg criticized Warren's attacks on high-dollar fundraisers on Friday,
telling The Washington Post
, "You know, the thing about these purity tests is the people issuing them can't even meet them. Right? If doing traditional fundraisers disqualifies you from running for president, then I guess neither one of us would be here. Let's have a serious conversation about where this country is headed."
Read more: https://www.cnn.com/2019/12/13/politics/pete-buttigieg-bundlers/index.html