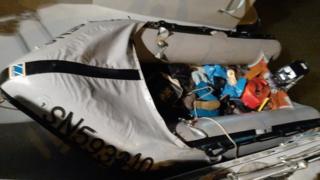 More than 60 migrants have actually been gotten while trying to cross the Channel in little boats.
Forty-nine individuals in 4 boats were fulfilled by Border Force and gave England, while a more 2 boats were handled by French authorities.
The Home Office stated it would attempt to return anybody who got here in the UK unlawfully back to mainland Europe.
Charity employees stated the federal government's "difficult talk" was "exceptionally reckless".
A search-and-rescue operation was introduced in the early hours, with a coastguard helicopter, aeroplane and 2 Border Force vessels participating.
An RNLI lifeboat was released from Dover quickly prior to midnight on Christmas Day.
French authorities saved 14 migrants, a few of whom were stated to be experiencing hypothermia, after a rowboat entered problem off the coast of Boulogne-sur-Mer.
They were satisfied by border cops and medics on their go back to the French port.
'Jesus was a refugee'
Since January, more than 120 individuals who showed up in little boats have actually been returned to European nations, the Home Office stated.
In the exact same duration, more than 1,800 individuals have actually crossed the Channel in such vessels.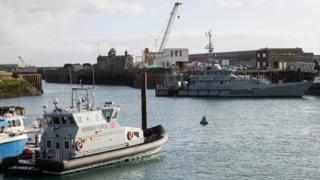 The Home Office stated: "Illegal migration is a criminal activity. Those who look for to come to the UK unlawfully and the callous crooks who assist in journeys are all breaking the law and threatening lives.
"When individuals get here on our coasts unlawfully, we will work to return them to mainland Europe."
It stated patrols of French beaches had actually doubled, with "drones, specialist lorries and detection devices" released.
Kent Refugee Action Network's Bridget Chapman, who works straight with asylum hunters showing up by boat, stated the Home Office's reaction was "disgraceful".
She stated the federal government's "extremely difficult talk" did not "appraise worldwide law," pointing out the UN's 1951 Refugee Convention, which mentions that "refugees need to not be punished for their unlawful entry".
She included: "There is no such thing as a prohibited asylum candidate."
Ms Chapman stated it was an "very reckless declaration," which "seems politically encouraged and developed to work up ill sensation towards desperate individuals".
"I would advise the Home Office that Jesus was a refugee," she included. "Would they have turned him away?"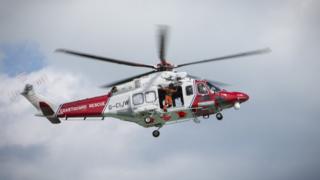 Clare Moseley, creator of Care4Calais, which frequently experiences migrants prior to they try the crossing, stated it was "frustrating to see the Home Office criminalising refugees in this method".
She included: "Nearly all individuals we deal with in France have real asylum claims.
"The problem is that there is no legal and safe method for them to get [to England] and have their claims heard."
Read more: https://www.bbc.co.uk/news/uk-england-kent-50916544