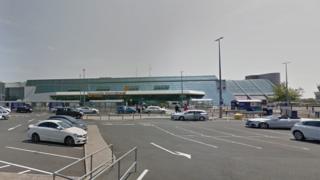 A traveler has actually passed away on an EasyJet flight from Spain to Newcastle on New Year's Day.
The airline company stated medical help was offered on board flight EZY6418 from Alicante on 1 January, after somebody was taken ill.
Crew had actually likewise asked for paramedics to participate in upon landing to supply more medical support, however the traveler passed away prior to landing.
No info about their identity has actually yet been launched.
EasyJet stated in a declaration: "Our ideas are with the friends and family of the guest and we are using assistance and support at this challenging time.
"The security and health and wellbeing of our guests and team is our greatest concern."
Read more: https://www.bbc.co.uk/news/uk-england-tyne-50970555