Amendment 4 should restore the vote to 1.4 million people. But those affected say the struggle is far from over
One year ago, Florida enacted the biggest expansion of the right to vote in America in a generation.
For 150 years, Florida had upheld a law that banned anyone convicted of a felony from voting, even after they had served the full sentence. The policy, rooted in the Jim Crow south, stood out as a stain on American democracy.
But with majority support, Florida enacted Amendment 4, which allows anyone convicted of a felony to vote once they complete their sentence (those convicted of murder and sexual offenses still cant vote) on 8 January 2019. This policy would re-enfranchise 1.4 million people one of the biggest expansions of voting rights since the Voting Rights Act of 1965, and the most significant in this generation.
The Guardian spoke to five Florida residents directly affected by or involved with Amendment 4. Some had just registered to vote for the first time in their lives, others struggled with the continued trials of being incarcerated. Their stories tell of last years victory and the difficulties of undoing decades of systemic inequality.
Derrick McGregor, 28, Orlando: They want to keep you bound and close your mouth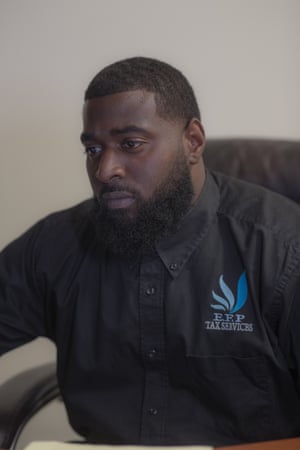 Read more: https://www.theguardian.com/us-news/2020/jan/09/florida-voting-rights-felons-amendement-4