They have cut the royal purse strings and need a new source of income monetising their social media followers could be their first step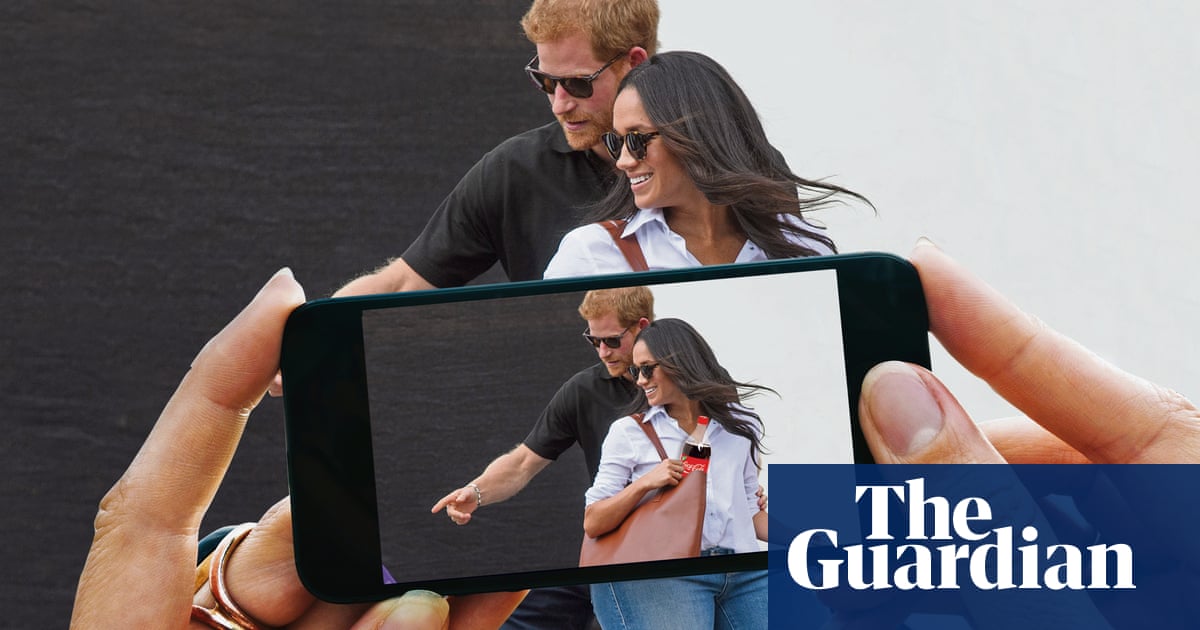 The Duke and Duchess of Sussex were never going to be king and queen of the United Kingdom. And now they have been relieved of their royal responsibilities, a new empire stretches before them, limitless, lucrative and theirs for the taking: the kingdom of sponsored content.
Thanks to the intense interest in their love story on social media, Prince Harry and Meghan have been dabbling in the influencer space for as long as they have been a couple. Before marrying Harry, Meghan ran the lifestyle/fashion blog The Tig, which gave her one foot in the world of influencers (the name given to the broad church of people who create and often monetise original content on social media). So perhaps it is no surprise that, in April last year, @SussexRoyal broke Instagrams record for the fastest one million followers (less than six hours). Now it has 11 million and is the couples platform of choice for personal announcements including the one they made on 8 January, revealing their intention to step back from royal duties (1.85m likes).
Now that the royal purse strings have been cut, how will they make a living? Monetising their celebrity through brand partnerships, sponsorship deals and social media seems the most likely path. Ted Sarandos, chief content officer for Netflix, summed it up when asked if he would be open to working with them: Who wouldnt be interested?
But not everyone is so sure. Although they have stepped down from their duties, they will still be answerable to the Firm, says Stephen Bates, the Guardians royal correspondent from 2000 to 2012 and author of Royalty Inc: Britains Best-Known Brand. Clearly, they are still royal, but they cant profit from their association and their association, via their name, is chiefly what they have, he says. All this stuff about huge marketing opportunities, and people talking up their brand and how much it will earn them Obviously their celebrity will carry them so far but in a year or twos time, what are they going to do?
Perhaps Batess outlook says less about Harry and Meghansprospects than the gulf between regal precedent and the current influencer economy. With the Sunday Times forecasting influencing to be worth 8bn globally this year, the sky is the limit when it comes to how much someone can make from their social media followers.
The Obamas, who have signed a deal with Netflix, have been pointed to as role models for Harry and Meghans new life. There is a key difference, though, because part of the reason the former Potus and Flotus were able to secure such lucrative opportunities post-White House was their impressive careers, demonstrable passions and interests.
Obama wasnt a hereditary president or worse, a hereditary presidents younger brother, says Bates. Though Netflix would surely throw money at a real-life The Crown, Bates points out that through the 90s, a glut of royal documentaries produced by Prince Edwards television production company caused headaches for the palace. I can see a lot of parties with Harry standing in the corner and people saying: Theres the bloke who used to be in the royal family, says Bates.
Influencers can be traced back to the 00s and socialite Paris Hilton. Hilton may have been famous for doing nothing but she made a lot of money doing it, selling everything from handbags to hair extensions. While she was a pioneer, her one-time best friend Kim Kardashian perfected this. Famous for a sex tape, she monetised this through strategic alignments and business savvy to become one of the most famous and, though you may hate to hear it, most powerful women in the world.
This is the upper echelon of influencing, where Harry and Meghan will hope to be coming in joining the Kardashian-Jenner clan, models Gigi and Bella Hadid, pop stars Selena Gomez and Ariana Grande, and the other most-followed people on Instagram. At this level, there is little to distinguish them from other celebrities.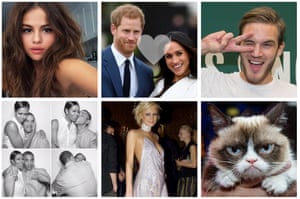 Read more: https://www.theguardian.com/uk-news/2020/jan/23/royals-for-rent-will-harry-and-meghan-become-the-worlds-biggest-influencers