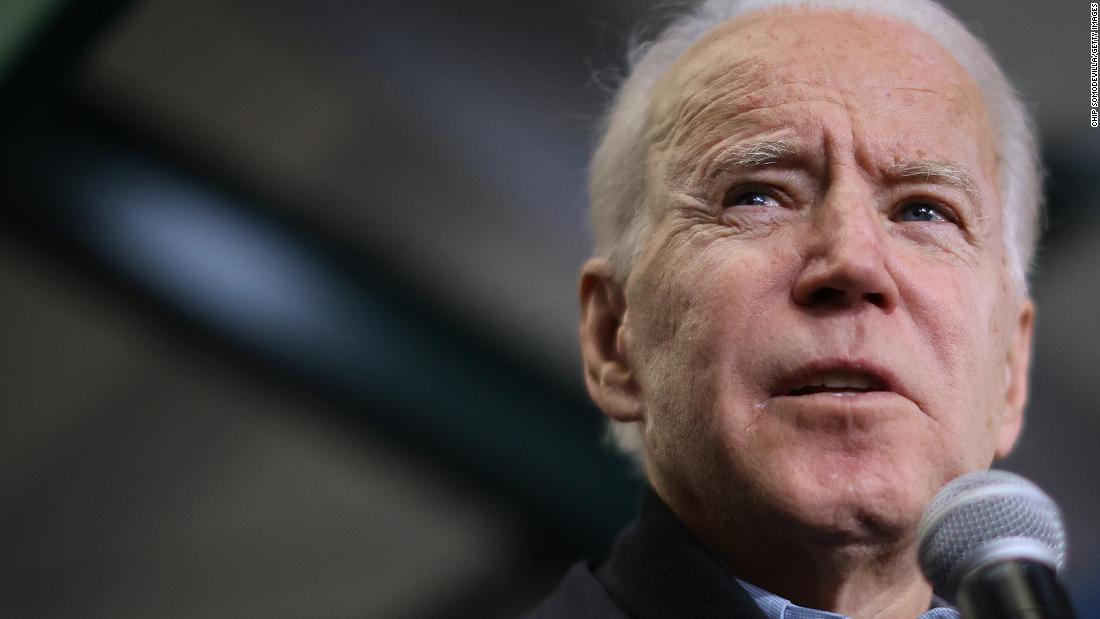 (CNN)Democratic presidential candidate Joe Biden churned through his campaign donations during the last three months of 2019, leaving the former vice president with a little less than $9 million to spend ahead of the first nominating contests of the 2020 race, new filings late Friday show.
Biden's late-night filing showed
his year-end fundraising had picked up during the final months of the year after a summer slump. He raised $23.2 million during the last fundraising quarter, but he spent virtually all of it.
Biden received just 38% of his fourth-quarter donations in amounts of $200 or less, the new filings show. By contrast, more than half of Sanders' money came in small amounts, giving him access to supporters who can donate repeatedly before hitting contribution limits.
New campaign finance reports show the group raised nearly $3.8 million in 2019, with about one-quarter of its haul, $1 million, coming from a single individual: George Marcus, a real estate billionaire from Palo Alto, California. Other donors included Roger Altman, a former Clinton administration official and founder of investment bank Evercore; and Dick Harpootlian, a South Carolina lawyer and Biden loyalist.
On Friday, the group announced that new January fundraising had brought the total raised to date to $7.6 million.
Read more: https://www.cnn.com/2020/02/01/politics/joe-biden-2020-campaign-finances/index.html