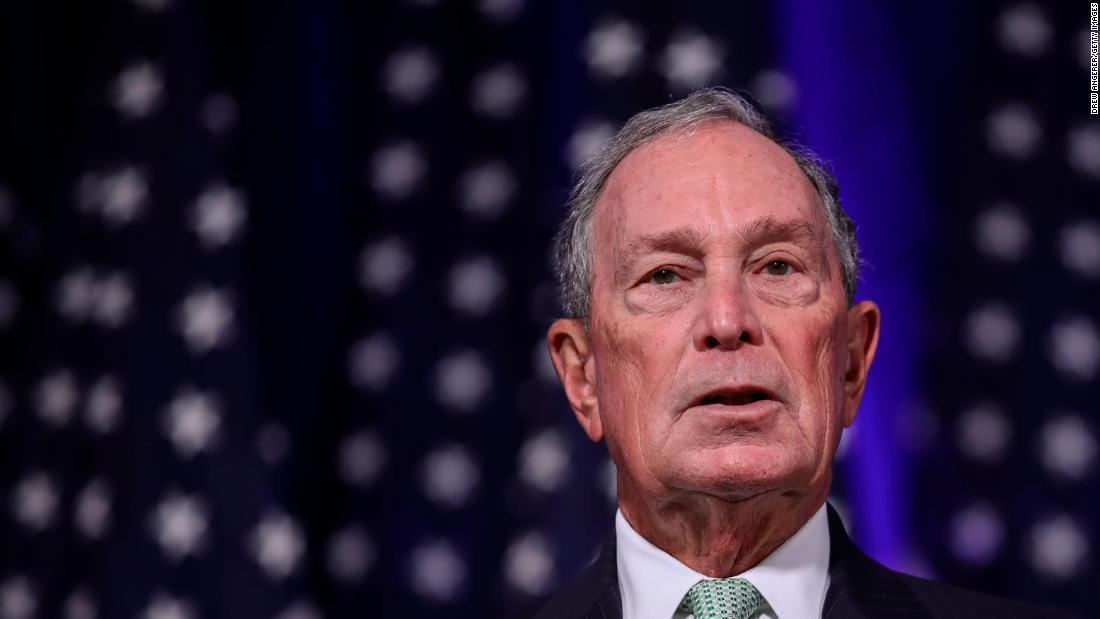 (CNN)More than two dozen Democrats have campaigned to be the party's nominee for 2020. The field has winnowed considerably, but on the eve of the Iowa caucuses, it's still not clear who will go head-to-head with President Donald Trump in November. Although Joe Biden remains the frontrunner nationally, Bernie Sanders has been rising steadily in recent polls, which has created quite a stir among many Democrats.
Back in November, discussion of strongly progressive policies such as those backed by Sanders and Elizabeth Warren prompted a
warning of sorts
from former President Barack Obama, who reminded Democrats that the ultimate goal was to kick Donald Trump out of office and win the presidency. He argued that average Americans do not align "with certain left-leaning Twitter feeds or the activist wing of our party," and cautioned that the Democratic Party's policies must be "rooted in reality."
Around the same time, Michael Bloomberg announced his candidacy. A businessman and former three-term mayor of New York City, Bloomberg contended that he offered a pragmatic option to voters who want to unseat Donald Trump. He has made defeating Trump the centerpiece of his campaign, referring to the president as "reckless," "unethical," and as representing "an existential threat to our country and values." Given Democrats' appetite to unseat Trump, Bloomberg's pitch, his vast resources and a muddled field of fellow Democrats could see him emerge as the Democrats' surprise choice to take on the president this November.
To the chagrin of some, it is Bloomberg's money that makes him such a formidable candidate. Some Democrats are uncomfortable with Bloomberg's wealth given the party's attention to economic inequality. Still, money is essential in a presidential campaign. To this point, political columnist, John Ellis, predicted that Bloomberg would be able to
outspend Trump by a 5-1 margin
, but any other Democratic nominee may be outspent by a 2-1 or even 3-1 margin.
Bloomberg has gotten the President's attention as Trump recently dubbed him "Mini Mike," and called him a "clown." This is exactly the type of attack that suggests Bloomberg should be taken seriously by those who want to beat Trump.
Within the Democratic party, we found a sizable number — 25% to 29% — who believe their own party has veered too far to the left. This suggests Bloomberg has an audience among primary voters, although he faces a lot of competition from Biden, Buttigieg and Klobuchar to woo them.
In an important change, the Democratic National Committee has
eliminated the donor threshold
that kept Bloomberg — and candidates like Cory Booker — from the debate stage in previous debates. It is possible Bloomberg will make the debate stage in mid-February, just in time for him to make a strong Super Tuesday pitch to voters.
Bloomberg's unconventional path to the nomination will undoubtedly require some luck. But if there is murkiness at the top of the field coming out of the first few contests, Bloomberg would have an opportunity to sell himself to an uncertain Democratic electorate. While not the perfect candidate, Bloomberg's ability to convince that electorate he is best positioned to defeat Trump may be just what they are looking for — especially in critical swing states.
Read more: https://www.cnn.com/2020/02/02/opinions/bloomberg-democrats-best-chance-against-trump-alexander-copeland/index.html