On one day in February, a record number of people in tiny boats made the trip. What kind of welcome can they expect?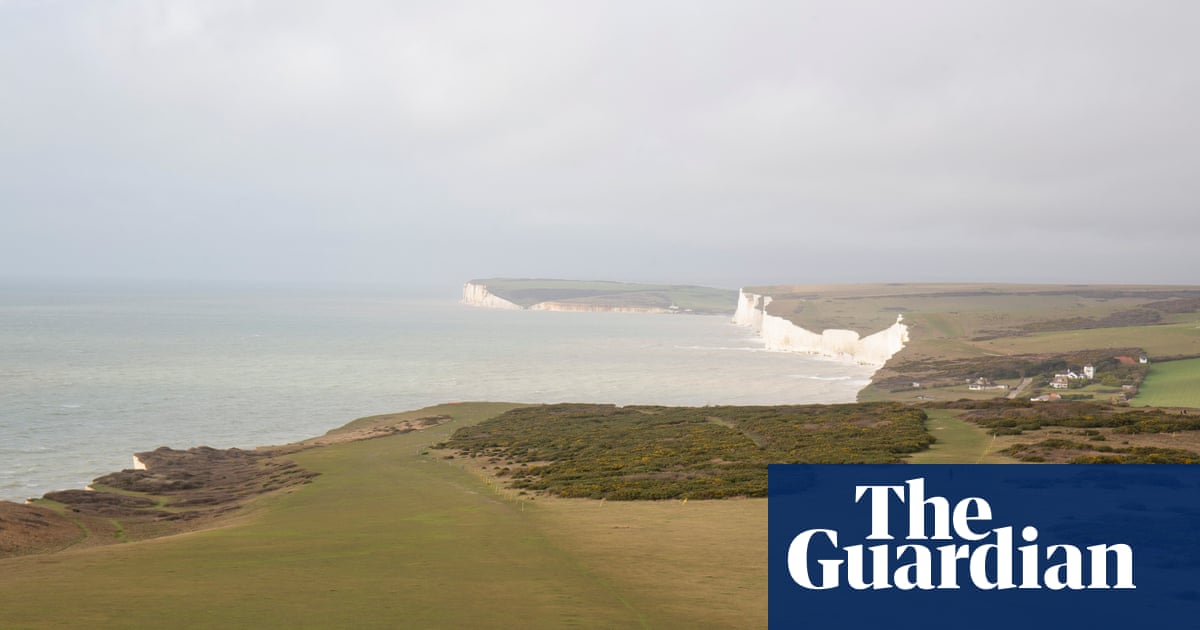 I live on the edge of England. You cant go any further south without falling into the sea, which is a long way down from the top of the high cliffs near my home. The walk over the backs of Beachy Head and the Seven Sisters is often named as one of the most beautiful in the country, with rolling downland that ends suddenly in bright, white chalk falls and a seascape horizon so wide you can see the Earth curve.
For the last couple of years I have been privileged to be writer in residence at the Belle Tout lighthouse, which sits alone on one of these hills, almost on the edge of a 120m drop. This Georgian tower no longer shines a light, but it has been restored and transformed into a lovely place for bed and breakfast.
I live just eight minutes drive away in Eastbourne, but as often as possible, whatever the season, I have been going to the lantern room at the top of the lighthouse to write. From up there you can watch the sun rise in the morning and set in the evening. Lobster boats collect baskets close to shore, trawlers pass along a little further out and beyond them a ferry sets off from Newhaven for France twice a day. Way out in the distance, the giant freighters barely seem to move.
This is a borderland, psychologically as well as geographically, where nature and the sublime seem to merge on bright spring days. But the weather changes fast as a storm sweeps in, a gale picks up and waves foam above the hidden dangers of the rocks and currents that have sunk so many ships over the centuries.
I was up there in the tower watching the waves in early 2018 when I became aware of the new reality beginning to unfold out in the Channel, with increasing numbers of refugee men, women and even children risking their lives to cross in tiny boats. I heard on the news that nine people had been rescued from a sinking dinghy far out to sea and brought to safety near Eastbourne. As I thought about them, I happened to be watching a rigid inflatable RNLI dinghy fighting against the waves to get close to the rocks down below.
Most of the visitors here come because of its beauty, but they can lose their footing. Some people are drawn to the area because they are desperate and seek an ending. There are volunteers who patrol in all weathers, night and day, saving hundreds of lives, but every year around 30 people go over. We are used to seeing the helicopters hover and the lifeboats go out to search for the bodies. But as I watched this one, the thought was shocking: if the rescuers were struggling in a state-of-the-art dinghy with the latest equipment and training, what hell would it be for cold, wet, frightened strangers to the sea in a far smaller, far flimsier boat?
In the year that followed, more boats began to come. The Home Office said 297 people made it across the Channel that way in 2018. Last year 1,892 made the trip, according to the BBC, and earlier this month 90 were rescued in a single day. They used to leave from Calais, but now they use more remote beaches and make longer, even more dangerous crossings. Most landings are still in Kent but some get as far as Sussex.
I understand why they think it possible, because I have stood on the beach at Calais on a sunny day and seen Dovers white cliffs looking startlingly close. But I happened to be there with a French fisherman, while making a Radio 4 documentary, and was told a gale was starting out in the middle of La Manche, invisible to us. The sea looked calm enough to cross but when I asked if he would go that day he laughed and said: Non! That would be suicide.
At the end of 2018, the then home secretary Sajid Javid sent more Border Force boats to the Channel and declared a major incident. This was controversial, not only because the numbers involved are tiny compared with the millions seeking sanctuary in countries such as Turkey, but also because it came amid a fierce debate about Brexit and played into the fears of those who felt these shores were under threat from foreigners. Some even said the boats should be punctured and sunk to send a strong message of deterrent.
That appalled Matt Coker, a fisherman from Dover who had been among the first to encounter a migrant boat out at sea and rescue those on board. The only people who dont feel sorry for them are people on the land, who dont realise what theyre actually going through when theyre out there, he told me. They come up with silly things like: You should burst the dinghy! They should come out there with us. Whatever your politics, if someones in trouble in front of you, most human beings would do whatever they could to help.
His words highlight the paradox along these shores. Here, some places are closer to France than they are to Westminster, we can hear French voices on our radios and sometimes our phone signals even flip over to theirs. Yet town after town along the coast voted to leave the European Union. Much was said about shutting the door on foreigners, including our closest neighbours. In Folkestone and Dover the vote for leave was 62%, slightly higher than the Kent total of 59%. Sussex was closer, nearly 50-50, because of remain places such as Brighton and Lewes, but in my town of Eastbourne the vote was 57% leave.
Last summer, a self-styled vigilante group promised to patrol the beaches between Dungeness and Deal to intercept incoming migrants and hold them there until the authorities arrived, not seeming to realise that many want to contact the police as soon as possible, to start claiming asylum. Meanwhile, the Sun ran a photograph that, it claimed, captured The Moment Migrants Storm Kent Beaches, as if they were armed and not just scrambling ashore, grateful to still be alive.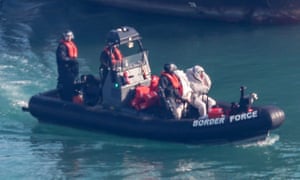 Read more: https://www.theguardian.com/uk-news/2020/feb/15/migrants-cold-wet-frightened-crossing-channel-in-tiny-boats